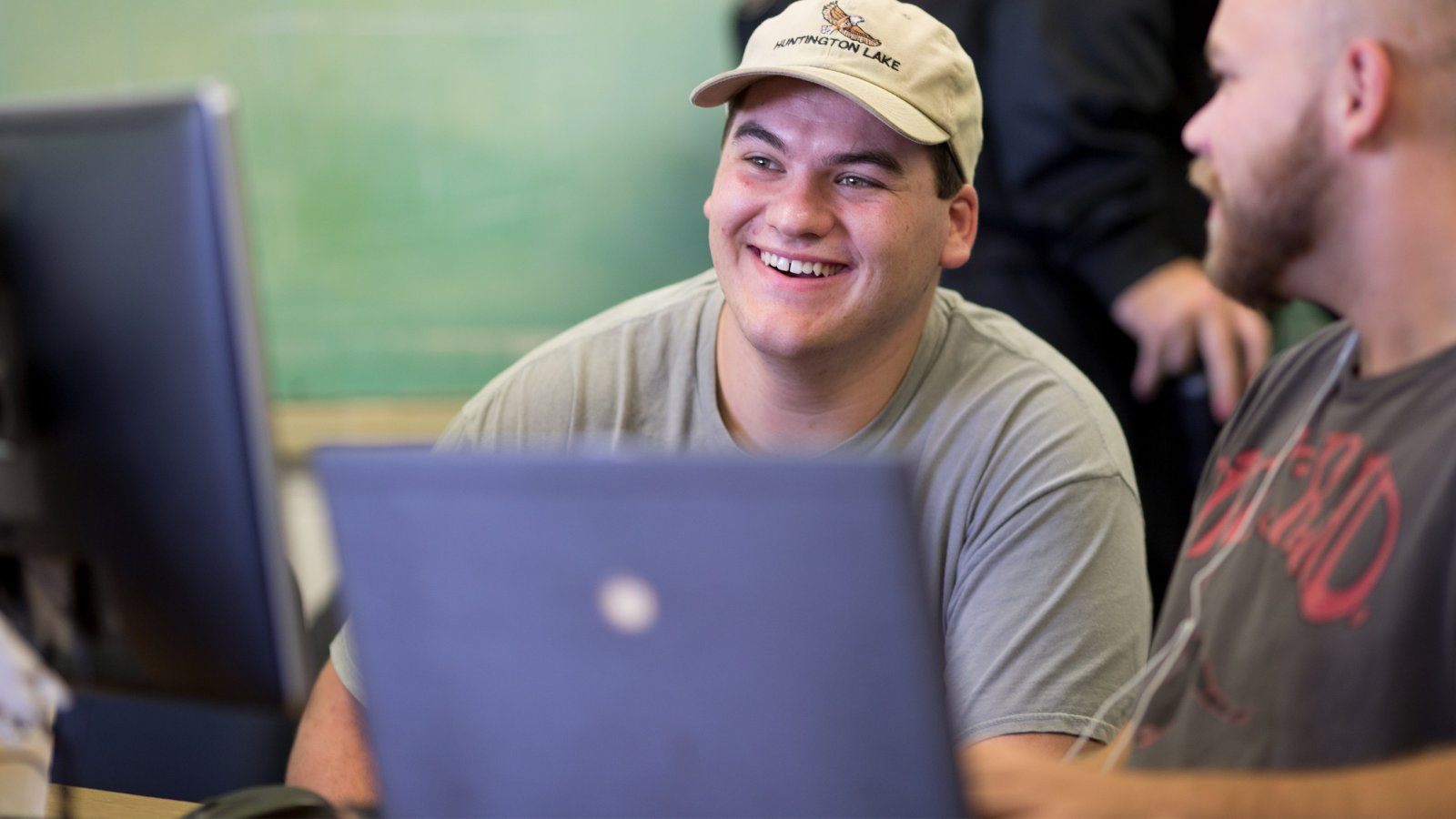 ITS Help Center & Media Services
Information Technology Services (ITS) exists to serve the technology-related needs of PLNU students and employees. We strive to create an environment that integrates reliable and emerging technologies, and partner with our constituents who are teaching, learning, leading, and supporting university operations. Much of what we do is behind the scenes, but take a look at how ITS can support you.
 
ITS Help Center
The ITS Help Center provides support for connecting to PLNU-WIFI, Canvas, Gmail, student portal, and other PLNU systems. Advanced printing and editing equipment assistance is available to all PLNU students and employees from one central location. You can contact the ITS Help Center at help@pointloma.edu or (619) 849-2222. Review our knowledge base articles, requests for service, and general hours of operation.
 
Media Services
Professional audio/visual presentation, recording, and editing services are available to the PLNU community as well as other clients when facilitated through Media Services. For more information about, or to discuss your event needs, email mediaservices@pointloma.edu or log in and complete the Media Event Request form.
 
Classroom Technology
Our standard classroom configuration includes a technology-infused podium with switcher that allows you to swap between the built-in Apple TV, Blu-ray player, document camera, computer, and your own laptop.
Visit PLNU Astra for a listing of all PLNU campus and offsite classrooms with details on:
Seating Capacity
Room Type
Available Technology and Equipment
 
Classroom Support
PLNU employees can request supplemental equipment for classrooms and other meeting spaces. Available equipment includes:
Data Projectors
Laptop Computers
DVD Players
Camcorders
CD Players
Speakers
To report a problem with a classroom, contact us at help@pointloma.edu or (619) 849-2222. To place an order for pickup or delivery, email mediaservices@pointloma.edu or log in and complete the Media Event Request form.
 
Computer Labs
There are four computer labs located on the first floor of Ryan Library: Bresee, Hughes, Language, and Main. All these labs are designated for classes and general student use during library hours. 
The Mac Lab has been incorporated into Hughes Lab and is actively used for Art Department classes. It is available for general student use.
In addition, there are department-specific computer labs located in various places on campus. These labs may be found in the Bond Academic Center, Cooper Music, Family & Consumer Sciences, and Rohr Science. Hours and availability vary by location.

Printing is available in the computer labs. At the beginning of each semester, students are provided printing credits on their accounts for printing in the labs. This $5 fund is non-refundable and the remaining balance is not carried over for subsequent semesters. If you need additional funds for printing, you can log in and add credit your SeaLion$ account.
Location and Hours
Ryan Learning Center, Third Floor
Main Campus
Monday – Thursday, 7 a.m. – 6 p.m.
Friday, 7 a.m. – 5 p.m.