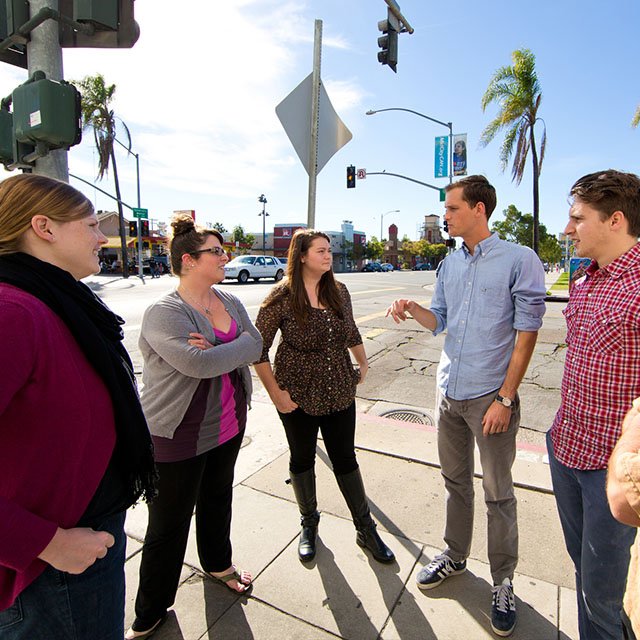 Do you have a desire to serve as a nurse in a multicultural or cross-cultural setting? Do you want to better understand and communicate with your patients, no matter their ethnicity, language, or culture? If so, you should take advantage of Community Classroom.
What is Community Classroom?
PLNU's Community Classroom is a semester-long, cross-cultural program designed to provide firsthand experience and academic exploration of a multi-ethnic community in a faith-based setting. This program spans all disciplines and is committed to working in partnership with the many non-profits in the City Heights neighborhood of San Diego. Students will also partner with several residents representing various ethnicities who will journey alongside them throughout the semester as cultural guides.
Nursing students are invited to participate in a more casual classroom setting with PLNU faculty, studying courses such as Ethics, Race and Ethnicity, and Spanish. They will also have the opportunity to engage the community through applied learning by participating in clinical externships within this multicultural setting.
All financial aid and scholarships apply.
Email communityclassroom@pointloma.edu with any questions.