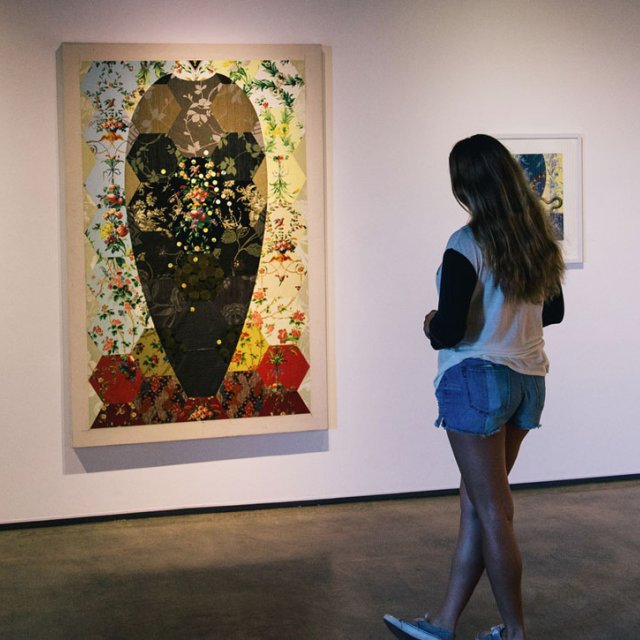 Experience on-campus exhibitions featuring professional and student work year-round at PLNU's Keller Gallery and Love Gallery.
The gallery exhibitions on campus are ever-changing, continuously bringing a fresh voice, vision, and message to all who visit. Faculty, visiting professional artists, and students are invited to share their work with the campus community.
Visiting Artist Program
Visiting professional artists are invited to lecture, exhibit work, and even offer individual student classroom critiques.
Senior Capstone Experience
All art or graphic design majors complete their studies with a senior capstone experience either in the Keller Gallery or portfolio review, where they present their work to faculty and industry professionals.