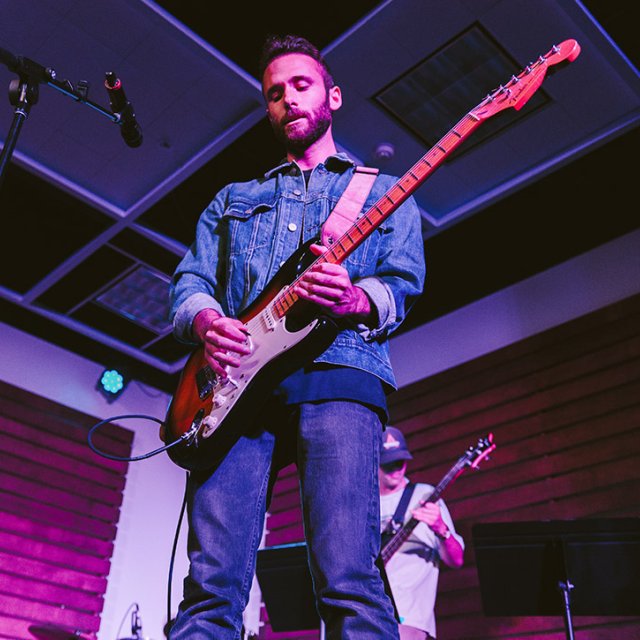 Internships through the Department of Music provide practical opportunities for students to minister, teach, and nurture members of congregations and schools while being mentored by competent musicians. Internships are a critical part of the college experience and play a significant role in helping you cultivate a path to a career that allows you to put your passion to work.
"I did a half-year internship with Saddleback Church's worship arts department. I spent my time building and learning the processes used to help in the production of weekly worship setup on a large scale, due to the size and nature of Saddleback as a mega-church. I was able to sit in on production and staff meetings to learn and ingrain within myself the mission and heart of Saddleback. Working at Saddleback was like waking up every day and living out my future. It made me excited for what lies ahead. I learned so much through the hands-on experience and I know I'll be able to take the skills I learned into my career and into my ministry."

Kerri Rutherford, Class of 2018
Music and Ministry, B.A.
"I was a worship ministries intern at a local church in La Jolla. My duties as an intern were fluid and, as it goes with any ministry, the internship required me to be adaptable to the needs of the church. Sometimes I was leading worship — preparing music sets, lyric slides, scriptures, gathering musicians, running rehearsals, and leading services — and other times, I was playing drums or guitar in the band. I discovered there that life as a professional musician, especially in the context of ministry, calls for adaptability and a readiness to work excellently with what you are given. What I love about the music department at PLNU is that they put a great deal of emphasis on practice and experience paired with the learning that is done in the classroom. My internship in music has added incredible value to my education here as I've been challenged to apply what I'm learning in class within the dynamics of a real-life community."

James Bishop, Class of 2017
Composition, B.A.