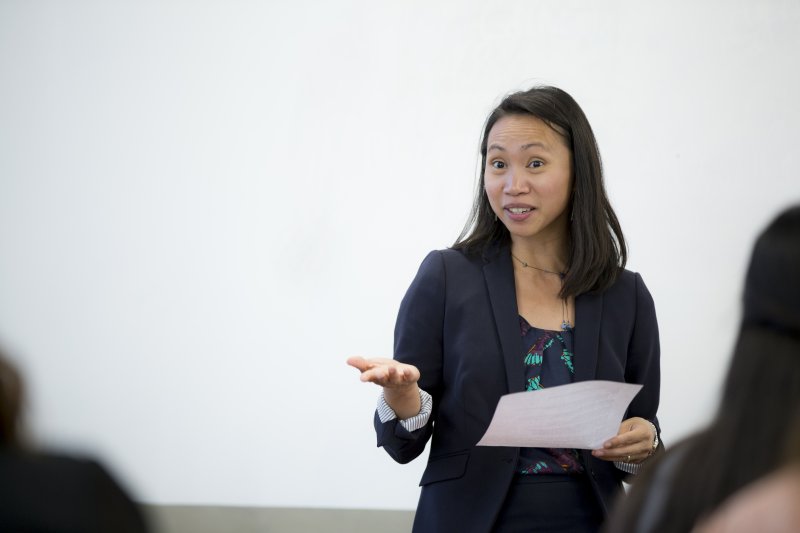 There is a multitude of needs that communities have, all of which can be attended to through the help of ethical and impactful leaders in public administration. With a Bachelor of Arts in Public Administration, you'll be prepared to make a positive impact in your community through a variety of career paths.
What is Public Administration?
Public administration is the curation, preparation, and implementation of policy meant to strengthen and support societies. Officials who work in public administration analyze all components of public policy programs, including budgets, to achieve constructive change.
Individuals who work in public administration typically work in governmental or nonprofit roles. Government roles in public administration are available at federal, state and local levels. Public administrators in nonprofit settings may focus on policy areas like emergency preparedness and homelessness.
Public Administration vs. Public Policy
The terms public administration and public policy are sometimes used interchangeably, but there is a difference between the two. Public policy hones into the creation of policies, whereas public administration focuses on the implementation of them.
What will you learn with a degree in Public Administration?
With a Bachelor's in Public Administration, you'll be prepared to demonstrate critical skills to spearhead and manage public governance. Through classroom discussions, assignments, and projects, you will learn how to address:
pressing societal issues
administrative law
state and local policy
the government's workings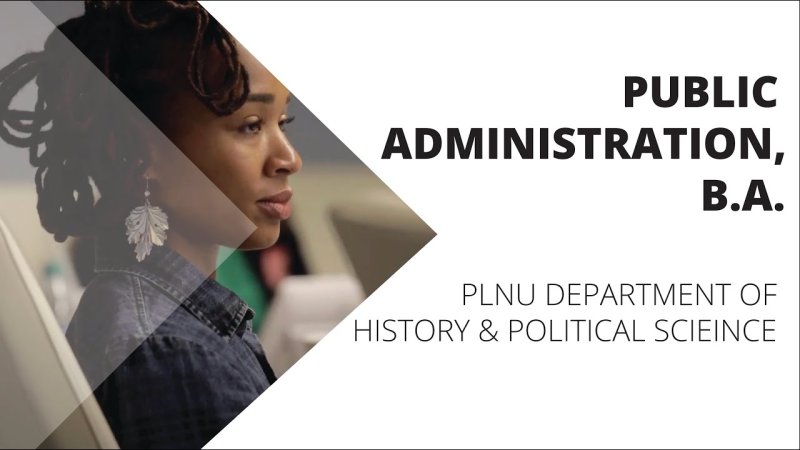 Is there career growth in Public Administration?
In the 2020-21 school year, public administration was the 60th most popular major out of a pool of 395 majors. Additionally, according to the U.S. Bureau of Labor Statistics, 891,290 people with similar degrees work in public policy and social services. The overall employment of public administration careers is projected to grow by 7% from 2021 to 2031.
What skills do I need to work in Public Administration?
According to Forbes, there are a handful of skills necessary for a career in public administration. These skills include: 
1. Problem-Solving
Problem-solving in public administration entails identifying the societal problems that need to be attended to. After reviewing available data and liaising with communities, public administrators brainstorm and begin to implement solutions.
2. Decision-Making
Intentional and effective decision-making is necessary for the field of public administration. After analyzing data, you'll have a clear understanding of the goals that need to be achieved through particular public policies. Decision-making in this field has to consider all aspects of the set goals and who initiatives are supporting. 
3. Analytical Skills
Through analytical skills, you'll be able to gather information and make decisions based on large bodies of data. In public administration, this may involve scrutinizing budgets, analyzing the outcomes of past programs, identifying trends and patterns, and implementing previous and contemporary strategies.
4. Communication
Since public administrators collaborate with the public and government agencies, communication skills are essential to establish effective working relationships. Effective communication also helps build trust between community members and leaders and will make identifying barriers in the field easier. 
5. Research
Research skills help you find credible and valuable information that can be applied to the curation and establishment of public policies. While there may be a plethora of data that is available to you, you may recognize that some information is outdated or missing.
______
Who are you called to be?
Pursue your purpose at PLNU.
______
What jobs can you get with a Bachelor's in Public Administration?
1. Public Administration Consultant
Median Annual Salary: $70,320
Projected Growth from 2021 to 2031: 11%
From nonprofit organizations to corporations and government agencies, public administration consultants work with a variety of clients. Hence, the work of public administration consultants can vary, depending on their clients' needs. On top of educating others about current trends and issues in the field, they also assist with developing and enacting policies, evaluating operations, and interviewing stakeholders.
2. Urban Planner
Median Annual Salary: $78,500
Projected Growth from 2021 to 2031: 4%
Urban planners develop programs and plans for land to help accommodate population growth, connect communities, and revamp facilities in towns, cities, and counties. They attract homeowners, businesses, and community members by helping improve and sustain the resources of cities.
3. Administrative Services Manager
Median Annual Salary: $99,290
Projected Growth from 2021 to 2031: 7%
Administrative services managers coordinate, direct, and plan a range of services that allow nonprofit organizations and government agencies to operate efficiently. Their role includes maintaining facilities and supervising activities, which entails recordkeeping, office upkeep, and mail distribution.
4. City Manager
Median Annual Salary: $94,068
Projected Growth from 2021 to 2031: 7%
City managers support city workers, elected officials, and local governments by executing administrative tasks and duties. Their role includes advising council members, implementing legislation, developing city budgets, coordinating projects, appointing department heads, ensuring that city services run efficiently, and more.
5. Budget Analyst
Median Annual Salary: $79,940
Projected Growth from 2021 to 2031: 3%
Budget analysts help plan finances for government agencies or organizations. They do so by analyzing their employer's current budget and suggesting changes to control spending and optimize funding.
6. Nonprofit Director
Median Annual Salary: $61,455
Projected Growth from 2021 to 2031: 8%
A nonprofit director guides their nonprofit organization to meet its mission, goals, and outreach. Their role includes finding the right talent for the organization, engaging with the community, and using resources and tools to ensure the program is running efficiently. Nonprofit directors also develop strategies, speak at events, establish policies, communicate with other directors, fundraise, and more.
7. Community Health Specialist
Median Annual Salary: $48,860
Projected Growth from 2021 to 2031: 12%
Community health specialists provide public education, basic health services, and strategic development for communities to implement healthy behaviors. A part of their role includes researching and using marketing and outreach skills to design health-promoting programs and campaigns. It is common for community health specialists to work for nonprofit organizations or government agencies.
8. Research Associate
Median Annual Salary: $69,735
Projected Growth from 2021 to 2031: 19%
Research associates who focus on public administration work in the research department of government agencies and nonprofit organizations. They gather, organize and amalgamate data to support decision-makers in their work setting. Research associates may also perform a variety of surveys, tests, and studies to collect data that aids their organization's mission.
9. Fundraising Specialist
Median Annual Salary: $43,160
Projected Growth from 2021 to 2031: 11%
Fundraising specialists organize events to raise funds for an organization or agency. They may also design and produce promotional materials for their employer. Common skills for fundraising specialists include finance, accounting, underwriting, management, and customer service.
10. Human Resources Specialist
Median Annual Salary: $62,290
Projected Growth from 2021 to 2031: 8%
Human resources specialists screen, recruit and interview job applicants. They also place newly hired employees in jobs and handle compensation and benefits, training, and employee relations. They communicate with both employees and management to facilitate a healthy working environment.
Get your B.A. in Public Administration Today
If you're looking for a B.A. in Public Administration program, check out PLNU's fully online program. The San Diego-based university's program offers the flexibility of online learning and the ability to set your own schedule while also providing the benefit of participating within your community.