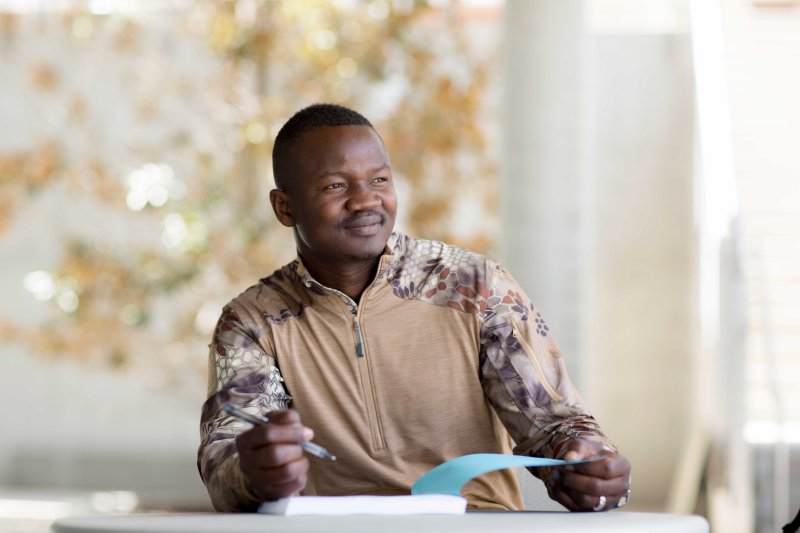 San Diego is known for its large population of active duty, reserve, and veteran servicemembers. This unique community is made of dedicated career professionals who deserve programs allowing them to continue developing their skills while in the military as well as once they've retired from the armed forces.
If this applies to you, you may be wondering if it's time to pursue your graduate degree while in San Diego. Taking the first step may seem daunting, but it certainly doesn't have to be. Lauren Lahn, Point Loma Nazarene University's military outreach senior advisor and school certifying official, helps veterans navigate this process every day — from the initial application to figuring out financial aid and helping students get started. Based on her experience working with military-affiliated students, Lahn has provided questions you can ask yourself about this decision, as well as what actions you can take if you feel this is the best career move for you.
Balancing Your Career and Education
There are many benefits to pursuing a graduate degree, including real-world lessons from experienced professors and the possibility of upping your earning potential or desirability as an employee. This doesn't mean these programs are without their challenges though. For those currently serving in the military or individuals working full time after retiring from the service, pursuing a graduate degree means making sacrifices.
Lahn knows these servicemembers understand sacrifice, but she also shared how important it is to keep these things in mind when making the decision about something like graduate school. 
"Depending on the degree you want, it's totally possible to complete everything while you're in the military or working full time," she explained. "Our programs are designed for working adults, so most of them meet at night and online. This does mean, however, that it requires people to give up a lot of their downtime when they're not working in order to do what's needed for their classes." 
"Depending on the degree you want, it's totally possible to complete everything at PLNU while you're in the military or working full time."
Lahn often advises people, "Look forward to the job you want and the place you want to be, then backward on how you can get there." For many, these programs offer career-minded individuals the path toward what they want to be doing. It can be an important part of one's career advancement and personal growth.
How Your Military Background Can Help You Get Started
If you have both the desire to take the next step and a willingness to dedicate that time to your studies, Lahn shared the four beginning components of submitting your application: 
The online application itself, including personal statement(s) and academic history. 
Transcripts that show your grade point average and provide context for your past education. 
Letters of recommendation. 
Tests like the GRE or GMAT that assess general subject matter comfortability or other specific areas depending on your desired program.
Veterans often have a great deal of real-world experience to draw on for personal statements, and you can use the role of your own story to fuel your confidence and guide you in these initial stages of applying. 
For those who have been out of school for a few years, letters of recommendation can sometimes present a problem initially since applicants often need professional and educational references. The best way to handle this, Lahn said, is to reach out and reconnect with previous professors well before those materials are required so you have time to ask for what you need and the educators writing about you don't feel rushed.
__________
Become who are you called to be.
Pursue your purpose at PLNU.
__________
Tests like the GRE may also seem intimidating, but they're ultimately designed to test your quantitative and verbal reasoning, as well as your writing abilities. Lahn said many prospective military applicants she works with find success using workbooks made to help prepare for exams like these.
The more specific tests like the GMAT have similar resources available, and those scores may be required or encouraged by schools when reviewing applications for management programs like an MBA (master of business administration) or an organizational leadership degree.
Preparing for Graduate Education as a Veteran 
If you feel ready to start the process of applying but feel nervous about being back in a classroom, Lahn adds you're definitely not alone. 
"People often think it's been too long since they've been in an academic setting like this but there are ways to prepare for taking the next step," she shared. "PLNU offers a graduate writing class and has counselors who are available to chat through different resources that could make this transition easier. You're probably also already in a related field and have a foundation for the knowledge or leadership experience that's vital to these courses." 
As a veteran, you bring your own unique perspective to the lessons and activities you engage with. The same is true of your classmates. Building that community while pursuing your degree will help you establish connections and set you up for success after graduation with an expanded network of people in your corner. 
The same is true of the faculty who are able to provide their own career wisdom and serve as mentors. PLNU's professors bring extensive professional experience in their areas of study and are committed to helping you find purpose in your vocation as they provide important perspectives to the industries you want to work in after graduation.
Are You Ready?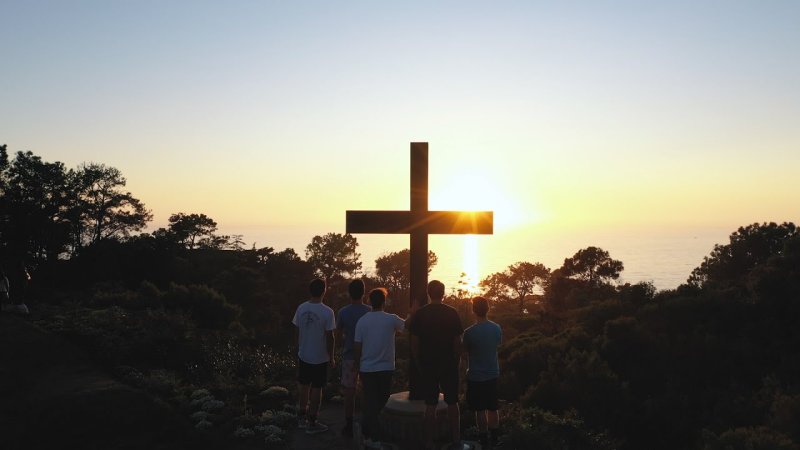 Lahn encourages veterans who are considering taking the next step to get connected with her or other advisors who are happy to help! You can also start by checking out all the graduate programs PLNU has to offer, or even begin your application today.