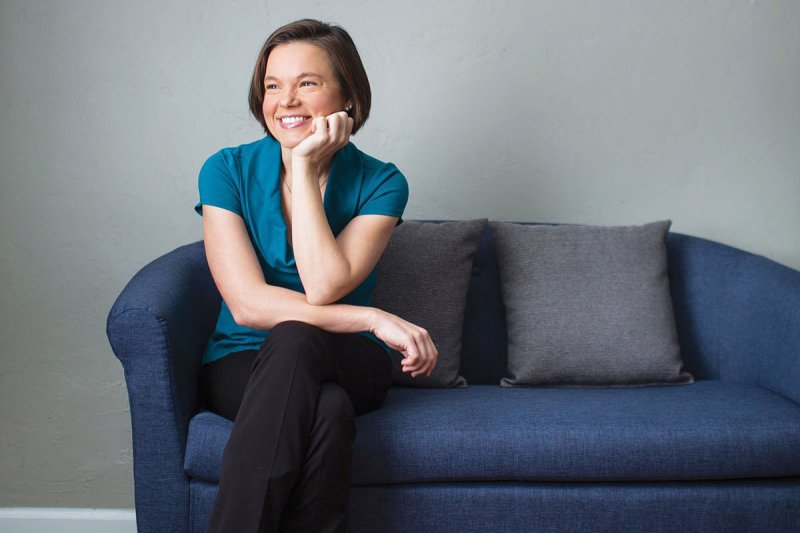 Amanda Stransky (M.A. 19) wanted more for her family. Rev. Randy Hasper wanted more for his congregation. Dan Jenkins, Ph.D., wanted more for his students. And Don Welch, Ph.D., LMFT, wanted more for the community. Together, they are making all those dreams come true.
The Center for Enriching Relationships and its partnership with PLNU's Master of Arts in Clinical Counseling (MACC) program are making it all happen. A stand-alone 501(c)(3) nonprofit organization, the Center for Enriching Relationships has a memorandum of understanding and partnership with PLNU. Its unique relationship with PLNU's MACC program provides graduate students the opportunity to have a pre-practicum experience at the center, serving real clients.
Preparing the Next Generation of Christian Therapists
PLNU began offering the MACC in order to prepare students to serve people in clinical counseling settings. The program has a highly practical focus and is unique in the level of experience and feedback students receive from the very first year of their study. This opportunity is what drew Stransky to enroll in the program.
"I was so excited about the pre-practicum program and how unique it is to PLNU," Stransky said. "I hadn't found anywhere else with an essentially in-house opportunity like this for students."
__________
It's not too late to start your journey.
Pursue your purpose at PLNU.
__________
The center is how the opportunity is being given. Welch, the center's founder and director, is an ordained minister in the Church of the Nazarene and an adjunct psychology professor at PLNU, teaching in both the undergraduate psychology program and the MACC program. He and his wife, Robin, who is the center's CFO and COO, were both working as faculty at MidAmerica Nazarene when they developed the center's vision: "to help prepare a new generation of Christian therapists while serving the community with free or low-cost counseling services."
"The unique partnership is a benefit to all involved," he said.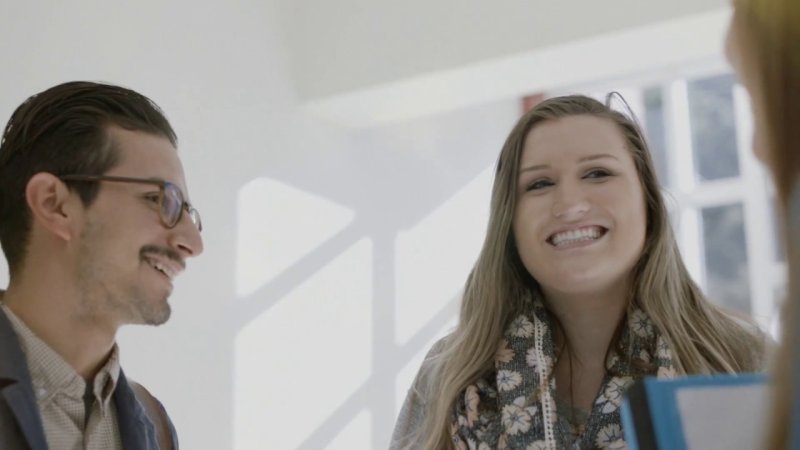 A Pre-Practicum Training Setting Unlike Anywhere Else
The center provides counseling services to individuals and families at low cost, especially focusing on those who have been traditionally underserved, using a combination of MACC students; associates who already have master's degrees and are completing the 3,000 hours required for licensure (Stransky is one of these now); and licensed psychotherapists, including Welch, Jenkins, who is director of PLNU's MACC program, and Ben Coleman, Ph.D., who is the MACC's director of clinical training.
The center also provides counselors to local churches. The Center for Enriching Relationships raises its own funds to provide free counseling services to recipients of PLNU's Beauty for Ashes scholarship, which is given to survivors of human trafficking.
The Center for Enriching Relationships' structure creates a unique opportunity for people to receive therapy at low or no cost, to be subsidized by donors, or to see licensed professionals using their insurance. It also benefits the students in multiple ways. Working among associates and licensed therapists gives the students mentorship and confidence. Since their sessions are recorded (with the client's permission) and debriefed with their supervising professors, they are able to see what they are doing well and how they can improve throughout the process. The setting itself is also unique.
"The spectacular thing is that this is a live clinic that is a private practice setting," said Welch. "Most programs never give a setting like this — more likely they offer a hospital or a crisis center type of setting."
In her pre-practicum, Stransky saw one client for eight sessions.
"It was life-changing to be able to do therapy and see it work," she said. "After three sessions, we had such a connection. And I never once felt abandoned in my learning."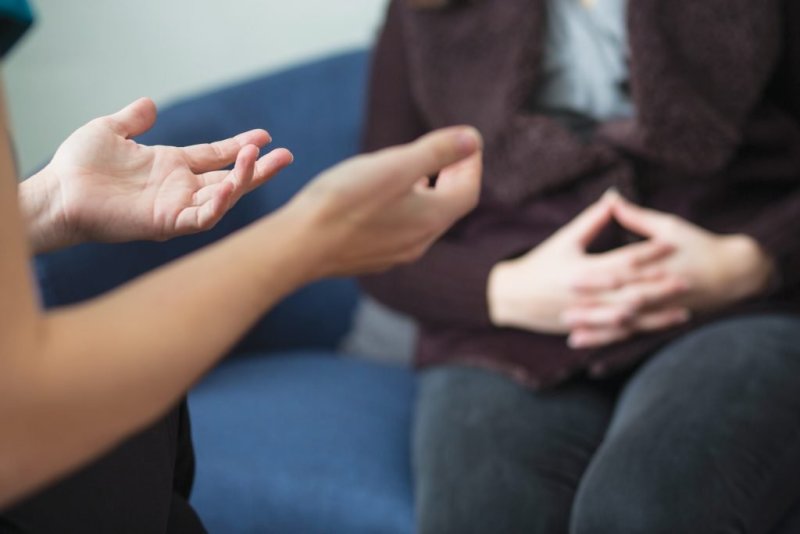 Stransky completed her pre-practicum work in spring 2018. She then worked on her second-year practicum experience at two sites, one through the Center for Enriching Relationships, serving students at San Diego Christian College under Welch's supervision, and one at a crisis house in El Cajon, Calif. As she moved into her second year, she appreciated her early experience through the Center for Enriching Relationships.
"For me to be able to see one client and get my feet wet that way made me so much more confident going into practicum," she said. "Without the Center for Enriching Relationships, I would have been quite a bit more intimidated."
"For me to be able to see one client and get my feet wet that way made me so much more confident going into practicum."
–Amanda Stransky
This is especially true because Stransky didn't have a psychology background entering the MACC program. The mentorship, feedback, and experience offered to her have been instrumental in preparing her for a new career. A single mother of a 5-year-old and an 8-year-old, Stransky decided to enroll in the MACC program after a 10-year career at Customs and Border Protection. Her academic background was in animal science and agricultural business.
"People had always told me I would be a good therapist, but I had resisted," she said.
Eventually, however, desiring a better work-life balance and more time with her children, Stransky decided it was time to consider a new path.
"It's never easy making transitions, but the people in the front office made sure I was taken care of," she said. "One of my favorite things that I have discovered is that I love narrative therapy. It's all about rewriting your story … In this program, I could take my preferred methodology and be acknowledged as a therapist that way. They did lots of things that encouraged us to find our own voice."
Counseling That Benefits the Community
Stransky is glad to be using her voice to help others and to benefit her family. Hasper, who recently retired as senior pastor at The Refinery Church in Chula Vista, Calif., validates that the work she and her classmates are doing through the Center for Enriching Relationships truly does benefit the community. Hasper found great benefits and blessings for the people in his congregation through working with the Center for Enriching Relationships.
"People have issues that they won't bring up at church," said Hasper. "They trust their pastors and leaders but don't always want them to know the messy parts of their lives because they want them to think well of them."
But despite people's reticence at sharing their struggles, Hasper knows people need a safe space and someone to listen. He knows God can work through these things. And that's why he wanted to partner with a therapist to serve his congregation. He has personally benefited from the help of counselors. He and his wife of 40 years have a daughter with disabilities, and talking about what they have faced in caring for her has been very beneficial for him.
"God has compassion for people and wants to heal in a holistic way," Hasper said. "There are overwhelming reasons and evidence for Christians and the church to seek comprehensive healing of their persons."
While Hasper acknowledges that pastors ought to shepherd and assist their congregants through difficult times, he believes it makes sense for pastors to have the ability to refer people to a professional for some issues, especially "really tough issues like bipolar disorder or schizophrenia."
Hasper's desire to provide for his church members' mental health needs came to fruition when he began partnering with Welch after the two met at a Spirit West Coast event. The Center for Enriching Relationships was able to provide an associate for The Refinery. Eventually, the relationship deepened. Welch invited Hasper to sit on the Center for Enriching Relationships' executive board, which he did until his retirement. In 2018, Hasper opted to remodel an unused building on his church campus in order to create a South Bay branch of the Center for Enriching Relationships. There are now four therapists providing services there with strong support from The Refinery's new senior pastor.
"What would be beautiful would be if more churches in San Diego took therapists in training from the MACC because they would add staff members, create an environment of healing, and contribute to the next generation of Christian therapists," Hasper said. "That's the dream: that the whole thing could go churchwide, citywide."
"What would be beautiful would be if more churches in San Diego took therapists in training from the MACC because they would add staff members, create an environment of healing, and contribute to the next generation of Christian therapists."
The partnership between PLNU's MACC program and the Center for Enriching Relationships is making a difference in people's lives. Welch is thankful for the ingenuity and creativity that have come together to make it happen.
Start Your Clinical Counseling Path Today
Earning your master's degree in clinical counseling can lead to a fulfilling career in a diversity of roles and industries. And at PLNU, we educate and equip students to enter their counseling careers ready to serve and help others experience lasting transformation. If you would like to know more, please contact us. If you are ready to apply, this is a great time, and we are here to help you every step of the way.
About the Author
Christine Spicer is the editor of the Viewpoint magazine at PLNU.