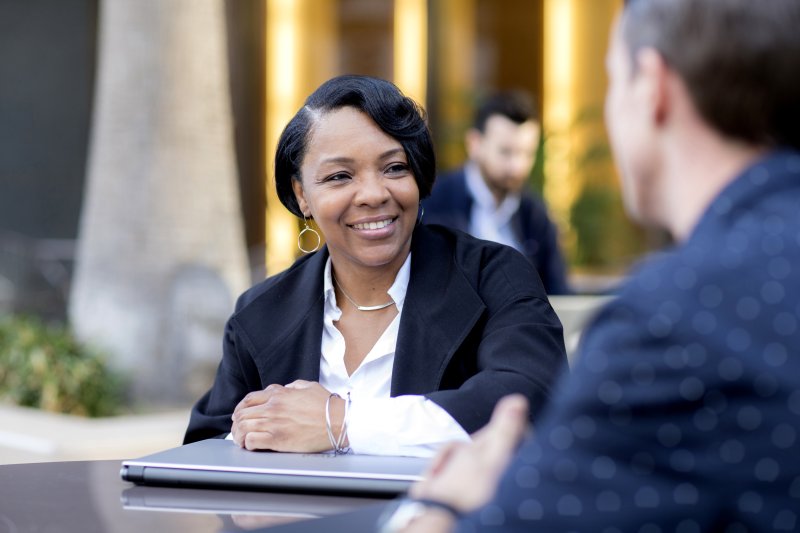 A master's degree in psychology may be a prelude to obtaining your doctorate and more experience in the field, or it may be the final educational stepping stone toward your career goals. 
What Can I Do With a Master's Degree in Psychology? 
Psychology offers many subsets of careers from social work to health services, and there has been an increasing demand for people within these fields to obtain graduate level education. This can be seen in the growing number of individuals who have gone on to pursue their master's degrees in psychology over the years. 
Types of Master's Degrees in Psychology 
There are M.A. and M.S. degrees in psychology which usually involve two or three years of additional study. The former is an arts degree with a liberal arts emphasis while the latter is science based, with a focus on research. Some master's degrees are referred to as terminal, meaning they do not require additional education for you to begin your career, while others are a stepping stone for further education and research experience.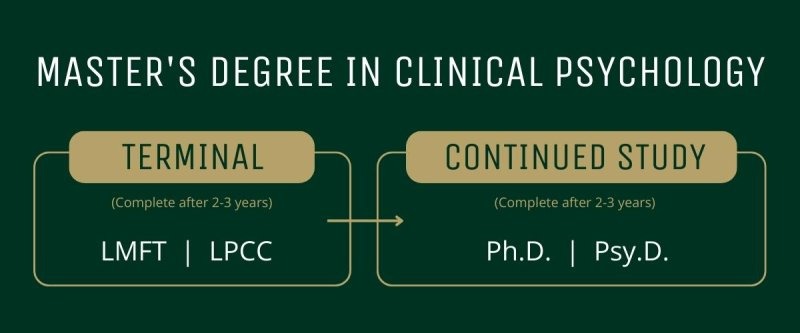 Terminal Degrees 
A master's in clinical counseling can act as the last step for you to begin practicing in the field of psychology. Certain programs prepare you to become licensed as a marriage and family therapist (LMFT) or a professional clinical counselor (LPCC) while you work toward your degree and do not require further study afterward.
__________
Who are you called to be?
Pursue your purpose at PLNU.
__________
Continued Study 
If you're looking to get into a Ph.D. or Psy.D. program, you can use a master's degree in psychology as a way to gain more research experience and feel better prepared for the intensity of a doctorate program. It is important to check with the school or program you are interested in to see whether  your master's degree of choice lends itself to continued study and research or is meant to be the final step for a career within the field of psychology. 
What Careers Does an M.A. in Psychology Offer? 
Many of the people who go on to hold private practices in the healthcare field have doctorate degrees, but there are concentrations in master's level programs where you can obtain your license without having a Ph.D. or Psy.D. This may vary from state to state, and it can be helpful to figure out these requirements when deciding what your next steps will be. 
Social Psychology 
There are opportunities to find employment within academic settings like community colleges with a master's degree in psychology as well as the possibility of going into research-based careers. A specialty in social psychology can also lead to a wider variety of opportunities like working for companies to train employees, assist employers with hiring processes, consult with individuals on professional conflict mediation, or work in politics as a campaign strategist. Working within government or nonprofit organizations is another career track available to these individuals as they are able to understand relationships, interactions between people, and what influences those. 
Forensic Psychology 
Pursuing a career in forensics and public service will likely lead to a job within the criminal justice system where you can work for law firms, rehabilitation centers, or within private practices. Clinical and forensic psychologists may also be called on to assess individuals in court proceedings or help to determine which treatments are necessary in certain cases. The wide number of specialties offered may make the intersection of law and psychology appealing for you. 
Industrial-Organizational Psychology 
Obtaining your master's degree can make you more competitive in areas like management, human resources, and leadership, offering a diverse range of career paths based on where your interests are. Psychology lends itself to a career in business because it allows you to understand the importance of having the capacity for empathy and teamwork, so you can then transform that into leadership which promotes cohesion, understanding, and compassion in the workplace. 
Industrial-organizational psychology is a growing field which looks at the ways human behavior is impacted by the workplace and vice versa. Someone who specializes in industry or organizational practices understands career development, factors involved in performance, group theory, and individual assessment. Companies in various industries are hiring individuals  with experience using the principles of psychology to assist them in developing cohesion amongst coworkers, increasing productivity, recruiting new employees, or developing motivating factors within a workplace.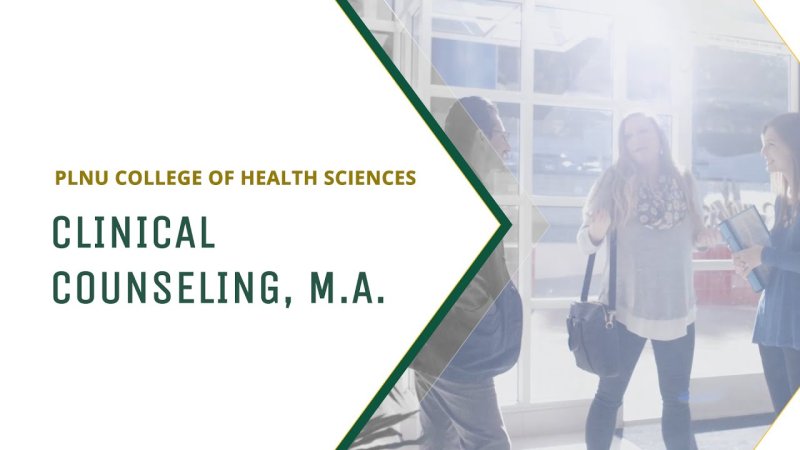 Psychology Master's vs. Doctoral Degrees 
Sometimes it may be unclear whether moving onto a doctorate program immediately is something you really want to do. Programs like Psy.D. and Ph.D. often require five to seven years of additional study so going to a master's program can help if you feel uncertain or want to gain more experience in research before moving on to the next level of study. 
If the additional time in school feels daunting, a M.A. in Clinical Counseling is also a great career path to consider within the field of psychology. PLNU's Clinical Counseling program prepares students to become licensed marriage and family therapists (LMFT) or licensed professional clinical counselors (LPCC). If you would like to learn more, please contact a PLNU admissions counselor or take the next step in your career and apply today. 
About the Author 
MJ Renner is a current psychology major at PLNU. They are the Writing & Research Assistant for Marketing and Creative Services.