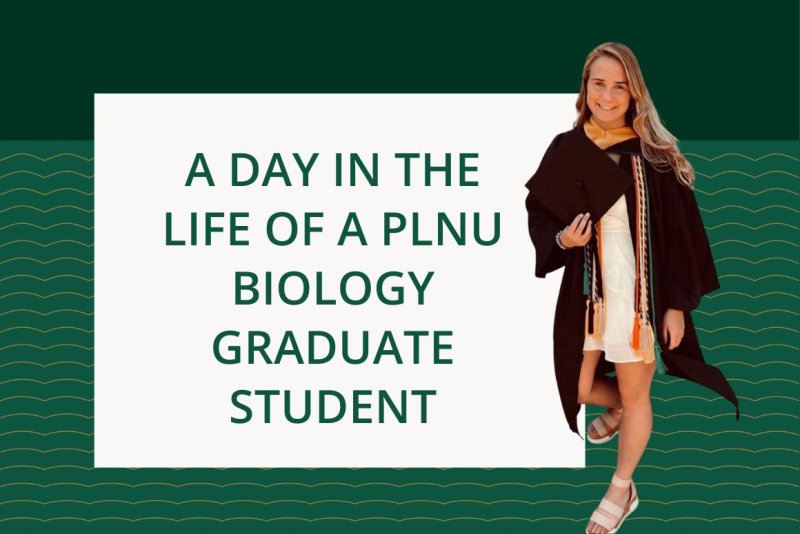 Growing up, Mary Zagrobelny was surrounded by science because her mom is a nurse practitioner. When it came time to decide what she would study, picking biochemistry was the natural choice. And as she continued her education, she realized a master's program would allow her to achieve her goals for osteopathic medicine.
Zagrobelny landed on sunny San Diego's Point Loma Nazarene University and shared some of her experiences navigating a new city, spending time in the classroom, connecting with faculty and juggling school work, preparing for the MCAT exam, and career goals.
What does PLNU's M.S. Gen Biology Program Entail?
PLNU's M.S. General Biology program is the only one of its kind in California because it offers a part-time program specifically designed for working professionals. This program offers a unique approach to learning that fosters a deeper understanding of biological principles and methods and explores the relationship between science and faith. Based on the classes you choose, the program is intended to prepare you whether your next step is teaching, researching or the MCAT.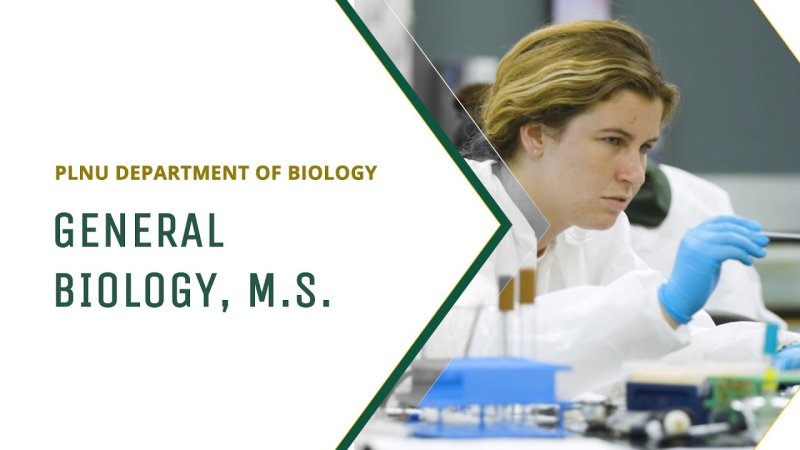 For Zagrobelny, the biology program was the right fit for her because she wanted to learn more about holistic practices in medicine and how her faith could connect to her career.
"The biology program here interested me because it was biology but we're also taking courses like the history and philosophy of science or leadership in science," Zagrobelny said. 
Mary Zagrobelny's Journey from NY to SD
After completing her undergraduate degree at the University of Mary Washington in Fredericksburg, Virginia, she knew she wanted to pursue a career in the medical field but one that was more holistic/organic rather than mathematical/analytical. When she heard about the San Diego biology program, she thought it would be the right fit. 
"[The M.S. biology program] is more of a broad perspective of how science has evolved. All of that pulled my attention more here. Also, balancing the biblical aspect and the practical aspect, how do those two play together? I've been a Christian my whole life, and this really felt like the best fit for me," Zagrobelny said.
At PLNU, she has been applying what she has learned outside of the classroom as a research assistant for Aptose Biosciences, Inc. She said classes have been a strong foundation to inform her work as a research assistant. In her cell biology class this semester, she has learned how to do cell viability assays which is something she did two or three times a week in her research assistant position. 
A typical day for Zagrobelny while working as a research assistant includes working in her job from 9 a.m. to 2 p.m. There, she processes clinical samples and completes cell biology and cell maintenance. She pulls what she learned from PLNU into a more practical lab sense with a principal investigator (PI) and other scientists mentoring her through that process. After work, she takes care of her mental and physical health with exercise, and then classes usually are 5:30 p.m. on Mondays and Wednesdays. 
"I was drawn to PLNU because of the work at your own pace type of system. A lot of people in our program can take 3-4 years to complete the program while they're working," Zagrobelny said.
__________
Become who you are called to be
Pursue your purpose at PLNU.
__________
Applying Holistic Learning
During Zagrobelny's time at PLNU, her experiences in the classroom have helped her feel connected and clear-minded as she thinks about her future.
Zagrobelny's favorite courses so far include: 
Developmental Biology
Leadership in Science
Learning in Science
In these courses, she said she got a better understanding of the ways she can continue to improve the way she learns, communicates, and leads. 
"Leadership in science class gave me tools on how the hiring process works and CEO personalities. It gives me more perspective on how people communicate in the workplace. It's setting a good foundation for being more understanding of leadership and the complications that it can entail and how to overcome [them]," Zagrobelny said. 
With her future aspirations for osteopathic medicine, she said she believes PLNU is equipping her for the MCAT exam she'll have to take to get into medical school. 
With application-based learning included on exams, she's getting a taste of what she'll see on the MCAT. Additionally, courses like clinical anatomy have helped her with learning basic structures and mechanisms required in the medical route. To see the full catalog of biology classes, visit this website.
Where Are You Called To Be?
Despite coming from out of state, Zagrobelny said she's been amazed by the support and community she's found on campus.
"PLNU is a very inviting place even for master's students. I moved from NY and I was super scared starting a master's program where I thought everyone was from San Diego. It really doesn't matter. It's a community-driven school. The professors in the master's program are trying to show you are welcome." 
If a master's in biology at PLNU sounds like the right fit for you, apply here or reach out to a counselor to learn more.