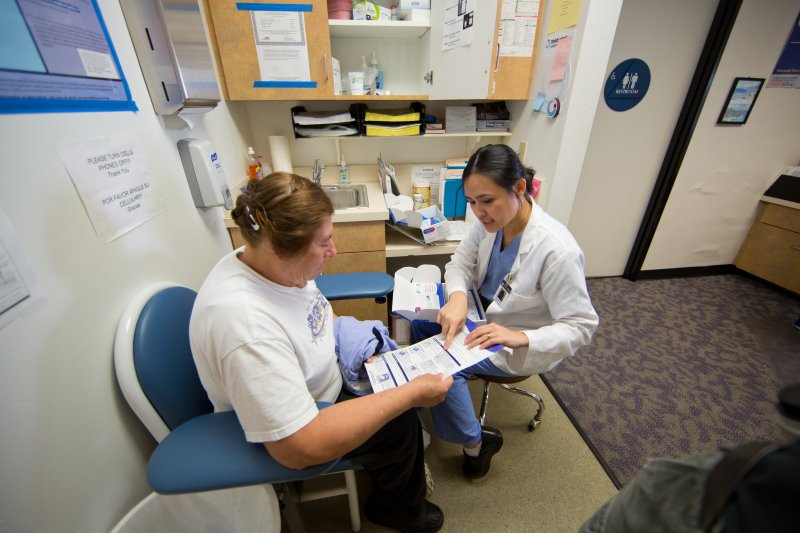 There are a wealth of healthcare opportunities on the horizon, especially for those working toward senior roles. Over the next decade, the advanced practitioner nursing field is expected to grow 40%, per the Bureau of Labor. As these roles in advanced practice nursing continue to grow, more registered nurses are taking steps to further their education and take advantage of the opportunity to work as a nurse practitioner (NP) or clinical nurse specialist (CNS). 
Here are the differences between CNSs and NPs, and how you can choose the best position for you.
What is a CNS?
A clinical nurse specialist or CNS is an advanced practice registered nurse (APRN). There are four APRN designations:
Clinical nurse specialist
Certified registered nurse anesthetist
Certified nurse midwife
Certified nurse practitioner
They each require advanced education and licensure. CNSs are usually educated at the master's or doctoral level. To work as a CNS, you must meet general and state licensure requirements. You should also have a passion for improving the environment around you. CNSs often occupy a supportive role to the rest of their healthcare colleagues, analyzing how to implement patient plans more effectively and how to improve patient outcomes.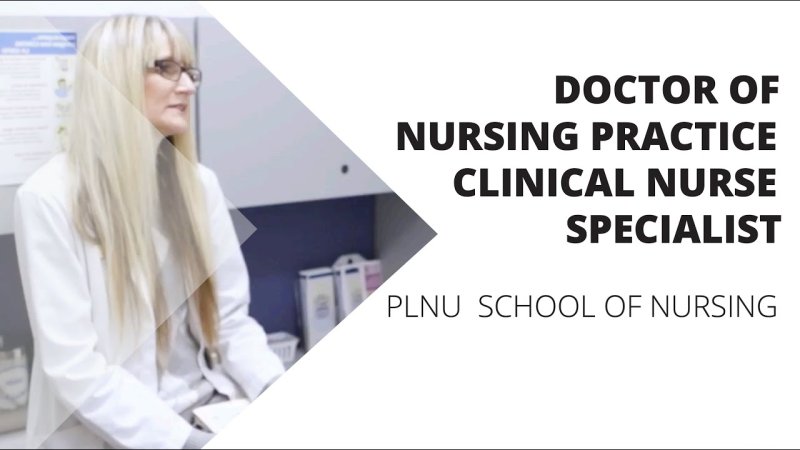 While there are many CNSs who work directly with patients, the CNS role is largely behind-the-scenes, working to improve health systems and achieve larger goals. 
The CNS role is not for everyone. It can be a demanding position in which you are expected to interact often with interdisciplinary staff to ensure the best care practices. You'll be focusing on long-term, big-picture issues that can impact entire health care organizations. However, this means your solutions can also create positive change for whole patient groups.
So how do you know if the CNS role is right for you? Qualities that make a valuable CNS include:
Close attention to detail
Ability to lead others
Critical-thinking skills 
Compassion and emotional stability 
Excellence in communication and organization
What is an NP?
A nurse practitioner (NP) is a specialized nursing role that also falls under the APRN umbrella. As a fully licensed nurse practitioner, you hold more responsibility than a registered nurse (RN) and work closely with your patients to make sure they have well-rounded healthcare plans. You'll be expected to:
Diagnose and treat illnesses, infections, and injuries
Perform physicals
Order tests
Provide general healthcare advice to patients
Depending on the state in which you practice, you may be able to perform other duties, like prescribing medications, without the oversight of a physician. 
NPs often choose a specific area to work in. These areas include:
Family health
Adult health
Emergency services
Neonatal health
Oncology
Women's health
Gerontology
NPs work together with other primary care professionals to provide support with patient care. They are highly trained, educated, and innovative professional nurses who work to improve primary care practices. NPs can work in a variety of settings including:
Community clinics
Home health care agencies
Hospice care
Skilled nursing facilities
School or college clinics
Emergency room settings
What does a CNS do? 
A CNS is primarily responsible for improving patient outcomes and meeting the needs of patients, clinicians, and organizations in an efficient manner. 
A CNS is a valuable member of any healthcare team. While they may not spend as much time in direct contact with patients, CNSs are tasked with improving patient care, interacting well with other healthcare professionals, and improving overall outcomes for healthcare systems which both directly and indirectly impact the patient. As a CNS you might:
Assist with or lead research studies 
Teach and observe student nurses 
Demonstrate new equipment and procedures to coworkers
Gather medical histories from patients and/or caregivers 
Perform physical exams 
Order and analyze tests from blood, urine, or other patient samples 
Diagnose patients based on history, exam, and lab results 
Educate patients and create plans of care 
Clinical nurse specialists are motivated to improve nursing as a profession. They are critical staff members in most healthcare spaces and work to advocate for their patients' care every day.
CNSs focus on improving the nursing system as a whole, which means their work often impacts populations rather than single individuals. For example a CNS might work to:
Reduce hospital costs and length of stay
Reduce the frequency of emergency room visits
Improve pain management practices
Increase patient satisfaction with nurse care
Reduce medical complications in hospitalized patients
______
Who are you called to be?
Pursue your purpose at PLNU.
______
What does an NP do? 
After a nurse practitioner becomes fully licensed, they need to decide where they are going to work. The licensing requirements differ from state to state, and they are constantly changing. There are three levels of practice:
Full practice authority (FPA)
Reduced practice
Restricted practice
For the newly-licensed NP, the process of finding a state to practice in that offers FPA can be intimidating. Currently in the United States there are 27 states, including California, that offer FPA to nurse practitioners. However, states are consistently updating their practice rules.
Utah just became the latest state to adopt full practice authority for nurse practitioners. Previously, nurse practitioners in Utah were required to hold contracts with physicians to perform certain tasks. Now these NPs and other NPs like them in states with FPA can:
Evaluate patients
Diagnose, order, and interpret diagnostic tests
Initiate and manage treatments under the exclusive licensure authority of the state board of nursing
Utah is the fourth state in the last two and a half years to adopt FPA for nurse practitioners, showing a positive trend in the healthcare space for giving NPs more autonomy and independence. Professional healthcare organizations like the National Academy of Medicine and the National Council of State Boards of Nursing recognize that nurse practitioners can help manage the influx of patients resulting from individuals living longer and healthier lives. 
What are the similarities between a CNS and an NP?
NPs and CNSs begin their journeys with similar educational and professional requirements:
Earn an undergraduate degree in nursing from an accredited program
Take and pass the NCLEX to become a registered nurse (RN)
Earn a master's, postgraduate, or doctoral degree in nursing from an accredited program
Meet a clinical hour requirement before the license exam, which may vary by state, position, or employer
From here, aspiring NPs and CNSs have separate requirements.  NPs will take the licensure exam through the National Nurse Practitioner Certification Board Exam, while CNSs will take a licensure exam through the American Nurses Credentialing Center.
Licensed NPs and CNSs manage a variety of tasks, some of which overlap. Common shared duties of NPs and CNSs include:
Conducting health assessments and diagnostic testing
Promoting disease prevention and providing education to patients and families
Diagnosing and treating acute and chronic illnesses as primary care provider
Providing referrals to specialists
Writing prescriptions (state dependent)
Directing patient care
What are the differences between a CNS and an NP? 
Clinical nurse specialists and nurse practitioners differ in their salaries, places of work, and overarching goals.
Clinical Nurse Specialists
CNSs observe their whole healthcare environment and discern how to improve it with evidence-based research. As a CNS, your primary concern is improving systems and patient outcomes, which means touching many aspects of healthcare administration. A typical CNS will make around $80,000 to $120,000 per year depending on experience. A CNS works in areas like:
Adult-gerontological health
Adult-gerontological critical care
Adult gerontology
Community-public health
Home health 
Pediatric critical care
Nurse Practitioners
NPs work more directly with patients, performing tasks like clinic visits, annual physicals, and the diagnosis and treatment of illnesses. Nurse practitioners make anywhere from $90,000 to $190,000 per year depending on specialty, location, and experience. They function as primary care providers in most states, working independently. Care specialties for NPs include:
Adult primary care
Adult-gerontology acute
Adult-gerontology primary
Family primary
Gerontology primary
Pediatric primary
Women's health
CNSs and NPs share a primary education, but after they diverge into their secondary degrees and licensing programs, they don't share many similarities. CNSs and NPs will often work together, but as personnel who work in different areas of healthcare, assisting one another and working to improve patient health.
How to choose which career is right for me? 
When deciding whether to pursue more patient-facing opportunities as a nurse practitioner or broader influence as a clinical nurse specialist, it's important to decide which type of nursing aligns with your skills and qualities. 
If you're interested in more direct patient care and autonomy, a career as an NP might be more aligned with your skills. If you prefer to think on the big picture and problem-solve on a daily basis, then a job as a CNS will probably fit better. 
Regardless of which path you take, remember that you will start in a similar place: earning an undergraduate degree in nursing from an accredited university and taking the NCLEX. Research the programs that are most appealing and note that some programs may provide different classes depending on that particular state's NP practice environment.
Take the next steps
If you're ready to take the next steps in your nursing career, PLNU offers multiple paths to prepare you for the nurse practitioner and clinical nurse specialist roles. From a post-graduate CNS certificate to a Doctor of Nursing Practice, Clinical Nurse Specialist, and Master of Science in Nursing, PLNU has opportunities for every RN looking to further their career in nursing.