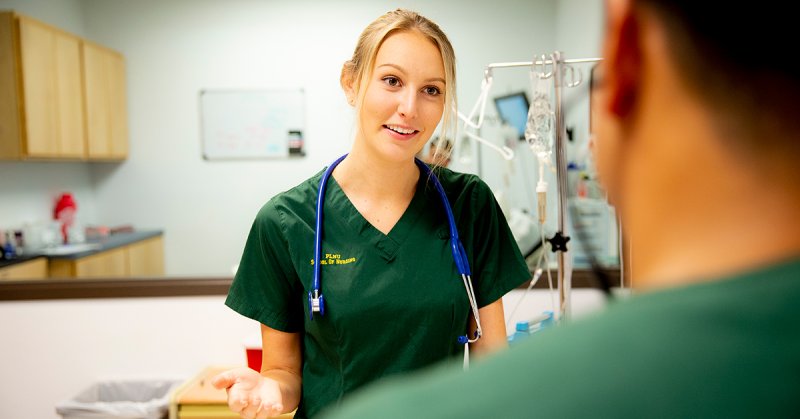 Pursuing a master's degree in nursing can help you have an impact on the lives of countless patients.
Why Get a Master's Degree in Nursing?
According to The American Association of Colleges of Nursing, 13.2% of nurses in the U.S. have a graduate degree in the field. Due to an aging population and an increase in retired healthcare professionals, the demand for qualified nurses is higher now than ever. According to the Bureau of Labor Statistics, the job outlook for registered nurses is projected to grow 12% between now and 2028 and the job outlook for nurse practitioners is projected to grow 26%, — much faster than average careers.
By advancing within the nursing field, you can prepare yourself for a rapidly growing career. With the credential of an advanced degree, you can set yourself apart as a qualified nurse and prepare to take on a role with more responsibility. 
How Long Does it Take to Earn Your BSN to MSN?
If you are already a registered nurse with a BSN considering earning your MSN, it can be beneficial to enroll in a BSN to MSN program. You may be wondering how long such a specified program might take, and it is important to know that different programs will vary based on how many units you need to take. However, pursuing a BSN to MSN will usually take you about two years to complete.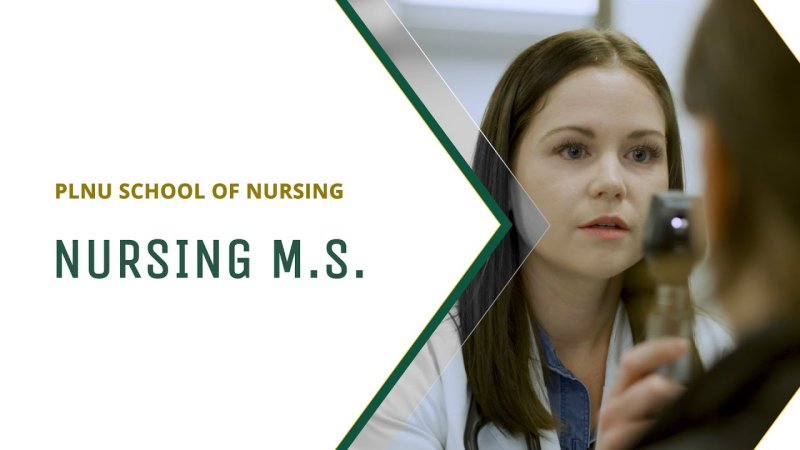 In order to earn your MSN, you will probably need to complete around 37-50 units of coursework. Since a Master of Science in Nursing is an advanced degree, you will typically select a specific concentration, depending on which direction you want to take your nursing career. The concentration you choose may add a certain amount of units to your required coursework, and could possibly lengthen the time you devote to your BSN to MSN program.
__________
Experience life-changing education
Connect with PLNU.
__________
If you are passionate about the business or the education sides of nursing, you can choose an MSN program that offers these concentrations. You can also choose to take the Clinical Nurse Specialist track, where you can specialize in: Adult/Gerontology, Family/Individual Health, or Pediatrics.
If you do not wish to have a specific concentration, BSN to MSN programs can also provide the opportunity for you to earn your MSN without a certain specialization. 
What is an RN to BSN Program?
If you are already working as a registered nurse but don't yet have a BSN, you can also work toward  an MSN. If you have your diploma in practical nursing or a degree such as an ADN, you can pursue your RN to BSN Degree Completion Program.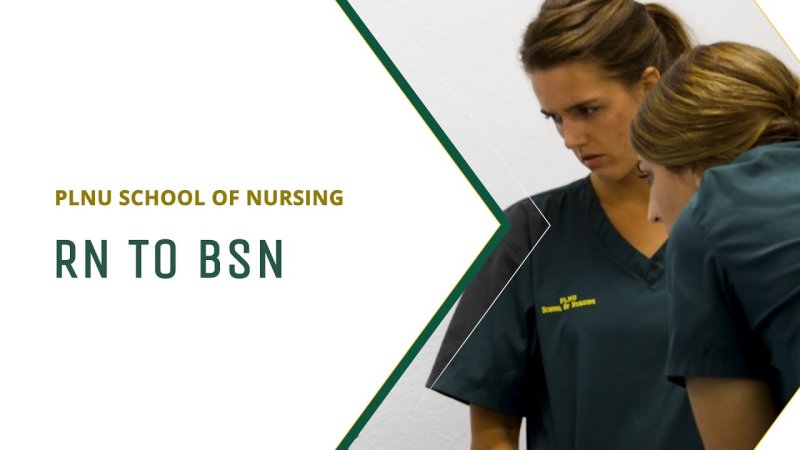 Programs such as these can take as little as 15 months and provide you with the foundation you need to continue on your journey and earn your BSN. After you have this credential, you can prepare to enroll in a BSN to MSN program. 
Nursing Career Opportunities
If you have been on the fence about furthering your education, you may be wondering what the benefits of earning an MSN are. One of the benefits of a master's degree is being able to expand your career options. The following are a few career options nursing students pursue after earning their MSN: 
Nursing Instructors and Teachers
If you choose an education concentration during your BSN to MSN program, you can gain experience and eventually work as a nursing instructor or teacher. Nurses in these roles can work in classrooms or teach patient care through clinicals.
These professionals also continue working on their own research, while working in post-secondary institutions such as colleges, junior colleges, medical and surgical hospitals, and technical schools. According to the Bureau of Labor Statistics, nursing instructors and teachers in California earn an annual salary of over $100,000. 
Nurse Managers 
If you prefer the more administrative and business-related work associated with nursing, you may choose a business concentration while earning your MSN. With this credential, you can prepare for management roles in your nursing career. Nurse managers and health service managers work primarily in hospitals, clinics, public health agencies, and similar medical facilities. Professionals in this role, working in California, earn an annual salary of $133,000. 
Nurse Practitioners
If you have a desire to work primarily with patients, you may end up choosing a clinical nurse specialist concentration during your MSN program. Different degree programs offer different specialties that can help nursing students become nurse practitioners.
Since nurse practitioners are considered advanced practice registered nurses, you will need to pursue a certain specialty, such as: adult-gerontology nurse practitioner, family nurse practitioner, or pediatric nurse practitioner. While the annual salaries for each of these positions can vary based on your medical facility and how many years of experience you have, the average annual salary for nurse practitioners is $138,660 in California. 
Develop Skills in a Nursing Program
An important aspect of pursuing a BSN to MSN program is developing essential skills as well as strengthening your foundation of knowledge. Since the day-to-day responsibilities of a nurse manager or nursing teacher can look very different from those of a family nurse practitioner, it is important for you to develop practical skills catered to your specialty. 
A BSN to MSN program can help you enhance your communication skills as well as interpersonal skills, and prepare you to work with patients and fellow healthcare professionals. Through clinicals, you will also develop critical thinking skills, as you learn to make efficient decisions and solve real-life problems. As you earn your MSN degree, you will also learn how to work as an effective leader, no matter your specific concentration. 
San Diego-Based Nursing School
If you are considering working as a nurse in California, it can benefit you to earn your MSN in the state, as different states have different requirements regarding licensure and credentials. If you already have your BSN and are working as a registered nurse, an ideal next step may be for you to learn more about Point Loma Nazarene University's BSN to MSN degree program. You can explore the concentrations and decide which one you believe will be the best fit for you and your career in nursing. 
You can contact Point Loma Nazarene University for more information about the program if you have any questions. If you are ready to begin your journey toward advancing your nursing career, you can begin the application process today.