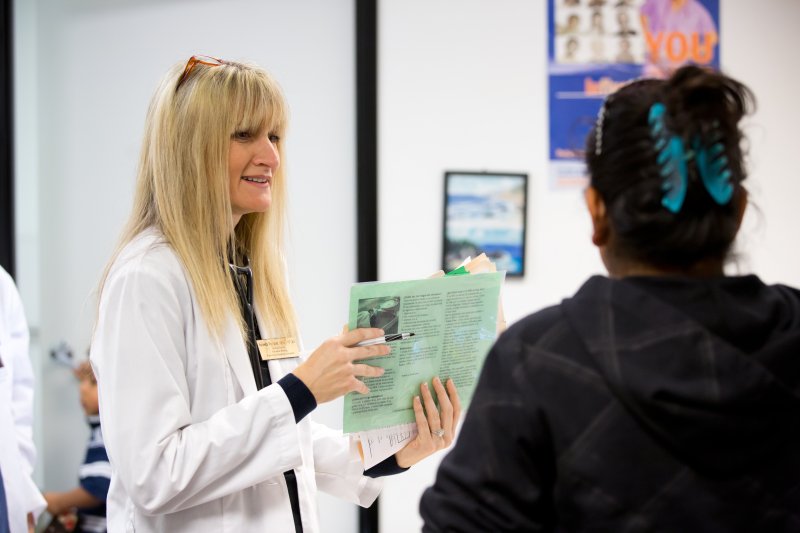 The need for healthcare workers is on the rise in virtually every medical sector. With the variety of nursing careers available, it's not always easy to know which to choose. Clinical Nurse Specialist (CNS) positions can be some of the most rewarding, influential, and promising nursing opportunities for students to work toward.
As a CNS, you'll have an array of paths you can take to further your career and find the fit that's right for you in the healthcare system. Which one you set your sights on depends on personal goals, strengths, and career objectives. Here are some of the career paths you can take as a CNS to help you find your ideal role. 
What Is a CNS?
Although they each perform direct patient care, CNSs are distinct from other advanced practice registered nurses (APRNs) because they specialize in one key area. Typically, this scope of practice will either revolve around a specific patient population – such as pediatric care – or a specific medical setting, such as critical care. 
According to the National Institutes of Health (NIH), CNSs can step into one of three distinct categories. These include:
Direct patient care 
Nursing practice
Organizational management
While CNS duties will differ based on your specialty, there are some general practices that the majority of CNSs engage in. According to the National Association of Clinical Nurse Specialists (NACNS), CNSs can assess, diagnose, treat, and prescribe medications to patients much like other APRNs. 
What Is a CNS's Salary?
In addition to practicing nursing at a high level of seniority, CNSs have the opportunity to command an impressive salary. According to Career Explorer, CNSs make an average annual salary of $125,340. 
Factors such as location, experience, and scope of practice will all have an effect on how much you make as a CNS. However, CNSs generally make a higher income than their registered nurse counterparts. This salary coupled with the influence that comes with nursing at an advanced level makes this a compelling role for many students and young professionals.
______
Who are you called to be?
Pursue your purpose at PLNU.
______
Popular CNS Roles
To gain a thorough understanding of your options as a CNS, it's important to explore the various specialties you can pursue. Here are four of the most popular specialties for CNSs. 
1. Pediatric CNS
Education requirements: master's or doctorate degree and CNS certification
Pediatric CNSs serve infants, children, adolescents, and their families in a variety of contexts. While many pediatric CNSs provide direct care to patients, others offer their specialized knowledge in management positions that oversee whole departments. 
These specialists have a unique set of skills that make them capable of treating patients who may not have the skills to communicate effectively. In addition, interacting and communicating with family members is another key skill that falls into pediatric CNSs scope of practice. 
Pediatric CNSs can work in a wide variety of settings in the healthcare system. Some common workplaces for these professionals include hospitals, clinics, and private medical offices. As such, pediatric CNSs can pursue a variety of career paths depending on their personal desires and career objectives. 
2. Adult-Gerontology CNS
Education requirements: master's or doctorate degree and CNS certification
Adult-Gerontology CNSs serve both adults and older adults in many different ways. They often collaborate closely with other professionals in the healthcare system to ensure that the patients they treat achieve optimal health outcomes. 
Like CNSs in other specialties, they can also step into leadership roles rather than engaging in direct patient care. However, adult-gerontology CNSs do often engage in direct patient care and utilize their specialized knowledge in the health needs of older adults. 
While many of these professionals work in clinics and hospitals, some adult-gerontology CNSs work in critical care units. In some cases, adult-gerontology CNSs work in palliative care units and assist older adults and their families in dealing with end-of-life care. 
3. Critical Care Unit CNS
Education requirements: master's degree, critical care experience, and specialized certifications
Critical care unit CNSs play a key role in treating patients in need of urgent — and often life-saving — care. Critical care has unique challenges, and CNSs who assist in treating patients with life-threatening injuries or illnesses must have an in-depth understanding of the best medical care practices.
Much like other CNSs, critical care CNSs can work in a variety of roles. Some have the autonomy to work directly with patients to provide critical care, while others work in leadership and collaborative roles by helping other healthcare professionals treat and serve patients.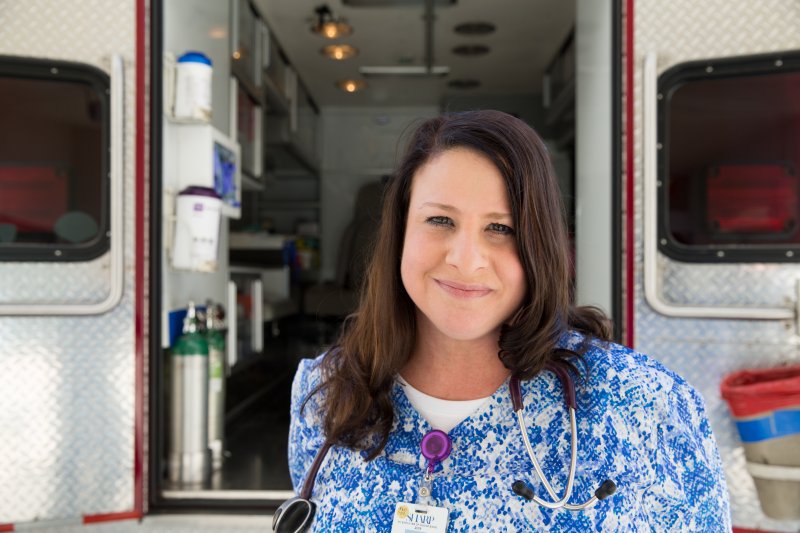 Critical care CNSs often work in critical care units and emergency rooms. However, many of these professionals also step into roles that widen their scope of practice and allow them to work in private medical facilities and ambulances. 
4. Women's Health CNS
Education requirements: master's or doctorate degree and CNS certification
Women's health CNSs play a key role in promoting women's health and assisting physicians in a variety of settings. In many cases, women's health CNSs have the autonomy to assess patients and help treat and consult patients about a variety of gender-specific topics. 
Some common treatment duties of women's health CNSs include helping patients with reproduction planning, pregnancy, and gynecological health. Many of these professionals work closely with gynecologists and obstetricians to help patients achieve optimal health outcomes. 
Should I pursue an advanced nursing career as a CNS?
As a CNS, there are many specialties and career paths you can pursue. From helping older adults with age-related symptoms as an adult gerontology nurse to helping women with gender-specific health concerns as a women's health CNS, you have the options to choose your ideal career path.
If you're interested in becoming a CNS, consider exploring PLNU's Post-MSN Certificate and Doctorate of Nursing Practice, CNS programs. By taking your future into your own hands, you have the power to plan the impact you'll have on the world and step into your dream career.