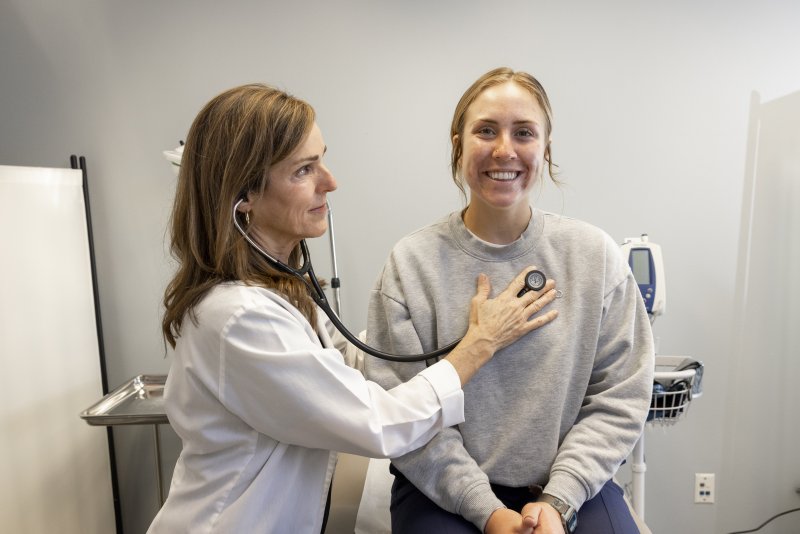 People partner with healthcare professionals to take an interest in their overall health and well-being, and to live longer, fuller lives. Pursuing a career as a family nurse practitioner will serve you well in the coming years as the demand for healthcare workers continues to grow. 
What is an FNP?
A family nurse practitioner, or FNP, is a unique member of the nursing community. They perform a wide range of tasks and are similar to a primary care physician in the type of care they provide. While some of the following tasks vary state by state, in general, an FNP can do all of the following:
Manage overall care for patients of all ages
Conduct examinations
Diagnose illnesses
Create treatment plans for chronic and acute conditions
Order and interpret diagnostic tests
Provide counseling on disease prevention and healthy lifestyle habits
Prescribe medications (regulated at the state level)
Serve as a primary care provider
FNPs can operate independently, although most practice under a physician. They are also found in a variety of places working with many different patients. You can find them everywhere care is needed, including schools, state and local health departments, clinics, and more.
What does an FNP do?
FNPs manage a variety of tasks. As members of the healthcare community who are adjacent to doctors, they perform many of the same tasks. An FNP will maintain patient records, perform physicals, order diagnostic tests, prescribe medications, and perform many other tasks to improve the health of their patients. 
Many registered nurses take the path to becoming an FNP to explore the different job options available with this type of advanced certification. As a family nurse practitioner, you can work very closely with your patients, partnering with them in their health journey. Beyond general care, you can also pursue further certification once you become an FNP to work in areas like:
Diabetes
Pain management
Obesity management
How do I become an FNP?
The process to becoming an FNP starts in undergraduate school with earning a bachelor's degree (which typically takes about four years to complete) in an accredited nursing program that will prepare you to take the registered nursing (RN) exam.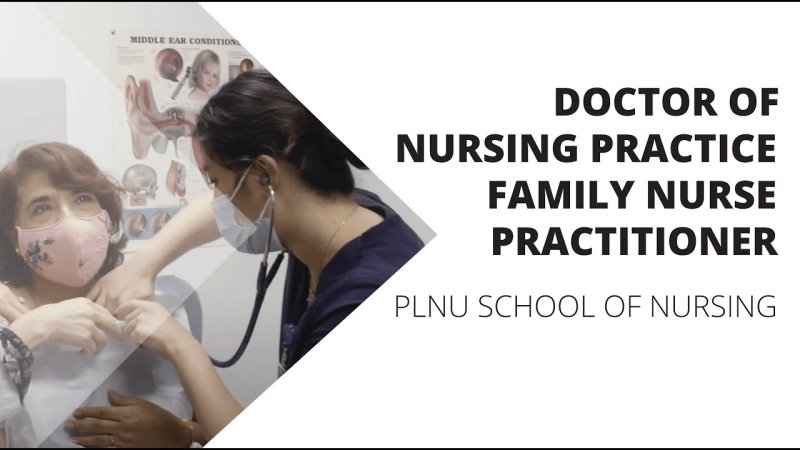 Once you obtain your RN license, you can apply to a doctoral program like PLNU's Doctor of Nursing Practice, Family Nurse Practitioner where you will gain the education and experience you need to become an FNP. It takes about three to five years to earn your DNP degree, and the program prepares nurses to take the FNP certification exam.
__________
Who are you called to be?
Pursue your purpose at PLNU.
__________
Once you've completed this secondary program and met all the clinical hour requirements, you can sit for an FNP certification exam through the American Nurses Credentialing Center (ANCC) Family Nurse Practitioner Board Certification. 
Finally, you will need to obtain your Advanced Practice Registered Nurse (APRN) license. To do this you must:
Completed an advanced nursing degree
Complete clinical hours
Pass a national certification exam
Apply for licensure in state of practice
These vary by state so you will need to look up the specific requirements for the state you plan to practice in. 
Where can I work as a FNP? 
As an FNP, you are qualified to work full-time in many healthcare spaces, including:
Hospitals
Private clinics
Community clinics
Long-term care facilities
Private care practice
Urgent care sites
Home health agencies
Veterans Administration
Schools and colleges
The FNP path is more diversified than a traditional RN path. And while it does necessitate going back for more education, many modern programs offer flexibility with class times and program structure, making them a good option for busy individuals looking to further their education. For instance, PLNU's Doctor of Nursing Practice, Family Nurse Practitioner program is a fully online, asynchronous accredited program with multiple entry points from BSN to MSN. 
What traits make a good FNP?
A good family nurse practitioner is attentive, compassionate, competent, and maintains a high level of integrity. They are also excellent communicators and continue to remain optimistic and empathetic when discussing recurring or chronic conditions with their patients.
Like any role in the healthcare field, an FNP is going to work long, hard hours creating patient care, ordering prescriptions, and managing multiple health plans. It's imperative to begin cultivating qualities like empathy, compassion, and optimism early on to best serve patients, but it's also important to nurture self-awareness, time management, and endurance to prevent burnout.
Take the next steps
With individuals living longer and requiring care each year they continue to live, healthcare professionals are more in demand than ever. As a family nurse practitioner, you have the flexibility to work with patients of all ages in a variety of settings without taking on the lengthy and costly educational process associated with becoming a medical doctor. 
With PLNU's DNP program, for example, you are qualified to sit for licensing exams upon program completion. 
Learn more about the Doctor of Nursing Practice, Family Nurse Practitioner degree here.