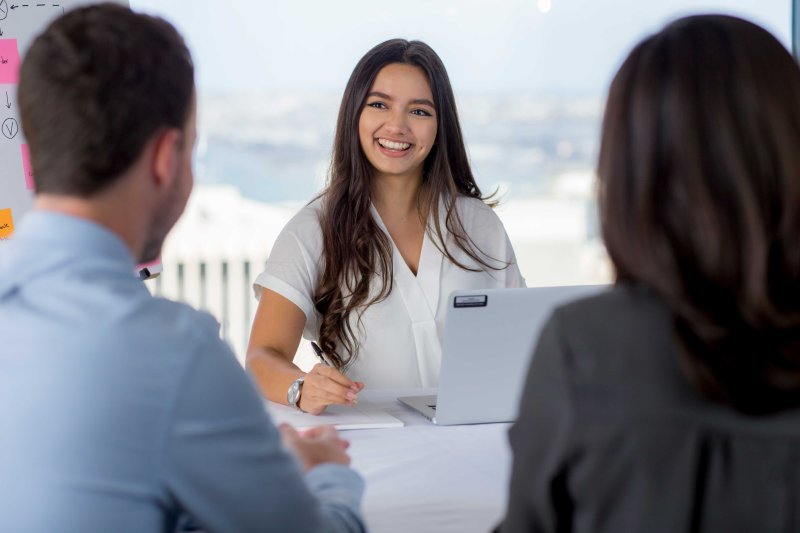 There are a lot of benefits to pursuing a bachelor's degree as a working professional. The qualifications and knowledge that you earn can be instrumental when it comes to the positions you can apply for, overall career advancement, and higher salaries. 
There are also challenges, however. How do you juggle school, work, and personal life? In-person curriculum and class schedules may not always make it feasible to get a degree while working a full-time job. One great solution to this problem is getting your bachelor's degree online. 
Not only will it provide you with the flexibility you need to do it all, but it will also provide you with the same exact career benefits that an in-person degree program will. 
Whether you are a working professional seeking to boost your career or someone looking for a career change, getting an online bachelor's degree can help you achieve your goals while also maintaining all of your other responsibilities. 
Here are 5 reasons why you should earn your bachelor's degree online
1. An online degree allows you to study from anywhere 
 
With an online bachelor's degree, you will have the freedom to study from anywhere you'd like. Maybe it is most convenient for you to study from home, or perhaps you enjoy a bit of study time at your local coffee shop or library. You can also chip away at your schoolwork while on vacation or while traveling. Many online programs are asynchronous, which means there isn't a designated time you need to sit in on a lecture. An asynchronous schedule adds to the flexibility of an online bachelor's program and the ability for you to work at your time and convenience. 
Whichever type of online degree program you choose, whether it's fully online or hybrid, you'll be able to study wherever you'd like for either the entire time or part of the time. 
Online student tip #1:
When it comes to locations of study, be sure to find a quiet study area that allows you to focus on your classes and assignments. Ensure that your study area is clean and organized. This helps create an optimum learning environment. 
2. An online degree gives you more flexibility 
 
According to a 2022 BestColleges survey, 65% of the online students surveyed held full-time or part-time jobs. In addition, 91% of those surveyed had children under 18 living in their household. 
Perhaps your life is quite busy as well. Fitting an in-person academic schedule in with life, work and family would most certainly be challenging.  
Thankfully, getting an online degree will give you more leeway in terms of the hours you dedicate to studying and taking classes. Most programs are self-paced, giving you the ability to determine your own hours and have more flexibility when it comes to your schedule. 
Online student tip #2: 
When coming up with a personalized schedule, be sure to use a planner. Use it not only to schedule hours to study and take classes but also to plan for times of leisure, breaks, or fun activities. Life is already quite busy; at some point, you have to care for yourself too! 
3. An online degree gives you more university options 
 
Choosing to study online allows you to have your pick from a wide variety of universities around the country. In addition, you won't have to worry about relocation costs or having to up-end your life to pursue a bachelor's degree at a university you are interested in. Instead, you'll receive the same quality of education but without having to leave your city or home. 
According to Best Colleges, more than "1 in 10 post-secondary institutions offer courses primarily online" and "2.8 million students (15%) attend primary online colleges." This means that you have a variety of options at your disposal.
One of those options might be PLNU, located in sunny San Diego. It offers prospective students various accredited online bachelor's degree programs that are flexible and begin every 8 weeks. These online bachelor's degree programs can help take your career to the next level with an easy-to-use format. 
Learn more about PLNU's programs here. 
Online student tip #3:
When deciding which program to apply to, be sure to do your research about the programs you are interested in. 
Make sure to choose schools with the following criteria:
Choose institutions that are accredited
In addition, be sure to check that the bachelor's degree programs offered are also accredited.
Do a quick Google search of the professors that will be teaching the courses for the online bachelor's degree program. Ensure that they have the proper credentials.  
______
Who are you called to be?
Pursue your purpose at PLNU.
______
4. An online degree enhances your resume and gives you more career opportunities
 
There are several advantages to earning an online bachelor's degree but one of the main ones is a higher salary. Statistically, those with an advanced education tend to earn more than those without one. 
According to the U.S. Bureau of Labor Statistics, those with a bachelor's  degree earn an average of $1,334 a week compared to those with a high school diploma who earn an average of $808 a week. 
Earning a bachelor's degree online can also help you compete for higher positions in management or leadership. What's great about studying online is that you don't have to pause your professional life to do so and can study and work simultaneously. 
Online student tip #4:
Consider your future goals when choosing a program. What is your ultimate objective for your career? Use that as a guide when looking for the right online bachelor's degree program for you. 
5. An online degree teaches you discipline and self-management 
Most online programs are self-paced, which means that you will get the opportunity to increase your discipline and self-management. 
This is a great asset to have as you work to build your career. 
Online student tip #5:
Take some time to discover more about your learning style so you can be aware of your strengths and weaknesses and adapt your study method accordingly. Are you a visual or audio learner? Do you prefer to learn by repetition or associating what you're learning with physical activity of some kind? Whatever it is, take the time to explore that and enhance your learning experience. 
What are common online learning myths? 
If you are still on the fence as to whether pursuing an online bachelor's degree is the right thing for you, here are some common online degree misconceptions that could help answer any questions you might have.   
1. Online degree programs are  not valued in the job market
 
One common misconception is that employers will value online degrees less than in-person ones. That is not necessarily true, especially if you choose an accredited degree from an accredited university. 
In addition, the fact that you took the time to seek any type of education in the first place while working, will show your employers that you care about your career and about improving your skills. 
2. Online degree programs are easier than in-person programs
 
Given that online degree programs can be completed at your own pace and in a shorter amount of time, people often get the impression that they are somehow easier. In fact, most online programs can be just as demanding as in-person ones if not more. 
An added challenge is that students have to be self-disciplined and motivate themselves to finish their degree at a reasonable time.
3. Online degree programs take away the opportunity to network
 
Another common misconception about online degree programs is that students lose the opportunity to network and connect with other students and their professors. Actually, many online degree programs offer students an opportunity to virtually connect with one another and with professors. As you begin the program be sure to reach out to your professors to stay connected and perhaps even organize virtual meet-ups among students. 
Next steps - start your online degree program today 
PLNU offers a vast array of online bachelor's degree programs with flexible class schedules. Start dates are scheduled for every 8 weeks, and you are free to learn at your own pace. 
PLNU's online bachelor's degree programs will give you the opportunity to pursue education and still get to do your favorite things in life.