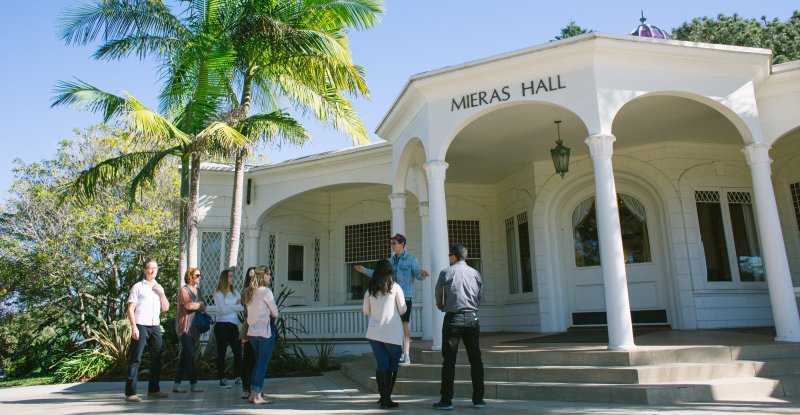 It's difficult to get a full and accurate sense of a place virtually. And when you're choosing a college, one of the most impactful decisions for your life and career, it's crucial to physically experience where you will grow and live for those formative years.
Virtual coffees, video selfies, and Zoom meetings can show you the scenery, the buildings, the curated videos of students, counselors, and teachers. But when a real place mixes with the real you, your perspective, your experiences, your soul—that's when you know if it's a right fit.
Virtual vs. In-Person Campus Visits
"Before choosing the best college to attend, it is important for students to test the waters," according to the US News & World Report. While there are many ways to experience aspects of a college virtually, the campus visit is what makes it possible to get a true feel for the place. Often, virtual tours don't give an accurate depiction of the details and nuances that form a place's identity.
Whether it be bad lighting, the video quality, or a multitude of other reasons, there can be a disconnect between what we see through photos and videos and what we experience in person. "You can look at pictures all day, but it's another thing to step onto campus," Alex Sajjadi, the admissions events manager at Point Loma Nazarene University said. "While our campus is beautiful, it's the people who build this place. The sense of community here is unique. When you come to campus and interact with people and get a sense of the culture and campus life, that's when you can really see yourself here."
__________
Who are you called to be?
Pursue your purpose at PLNU.
__________
When deciding on a college, one of the main determining factors comes down to a sense of belonging and community. This is especially true for first-generation college students, according to a 2020 New York Times piece, "With Campuses Closed, College Tours Move Online," on the alterations colleges have made because of the pandemic. In the article, Chief Executive of Chicago Scholars Dominique Jordan Turner said, "Finding their people—that is the key to their success. So how do you replicate that in a virtual space?" 
The short answer: you can't completely. With the COVID-19 pandemic, we saw everything from businesses to churches to schools move online, including college campus tours. And the results were helpful—virtual tours are definitely here to stay. But they still lack critical aspects you can only get in person. "The biggest difference between a virtual and in-person campus tour is that in person, your tour guide will actually be walking in step, right there with you," Sajjadi said.
What to Expect on a PLNU Tour
On a campus tour of PLNU, you get to experience the beauty and community of the seaside Christian university in San Diego firsthand. After meeting with an admissions counselor to find out about scholarships, financial aid, admissions requirements, and any other information you might need, you are led on a guided tour around the school by a student. You're not just watching a video or hearing them speak, but understanding their body language and subtleties in their communication to people around campus—things that might otherwise be missed. You get to see a personal representative of the school and really understand what the students there are like.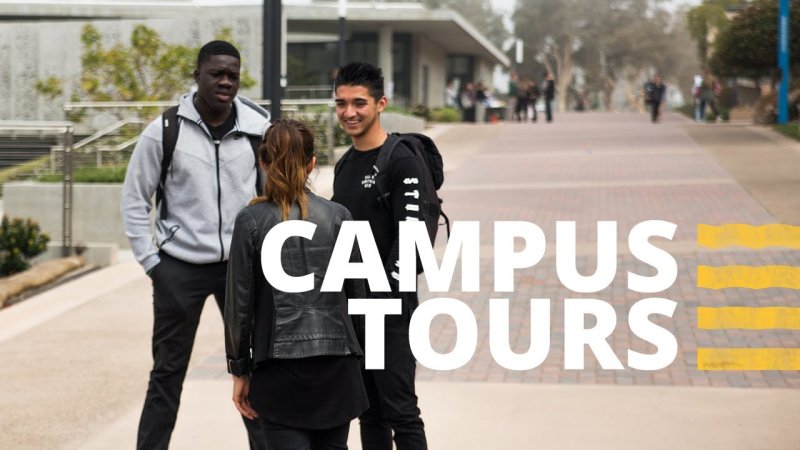 You get to see the school from their eyes and perspective. You'll meet their friends, professors, even the university president along the way. The tour guide will tell you stories about their experience at PLNU, like something crazy that happened in the Caf, for instance—stories that aren't always online but come to their mind in the moment.
You get to see a personal representative of the school and really understand what the students there are like.
You'll get to eat at the Caf (formally known as Nicholson Commons Dining Hall), peek through the building windows, sit in on a class, see other students interacting with each other, and feel the ocean breeze and the San Diego weather. You'll get to attend chapel and experience the faith focus and student life at PLNU. You'll get to see what makes this school special.
That "Wow" Moment
Most importantly, you'll have time to explore the campus yourself—after the tour is over or by showing up early and stopping by the coffee shop. It's in these moments, what some call "wow" moments, where prospective students are more likely to know if the college is for them or not. "Often, that's when people say they made their decision to go to PLNU," Sajjadi said. "When they were alone and grabbed a coffee, or were reading and looking around, sitting on a bench. Or when they saw the sunset from the cliffs. It's the moments we get alone on the campus that make the biggest difference." Those are the moments when you can really see yourself there.
Like other universities in San Diego, PLNU has a range of options for campus tours. If you're busy during the workday, you can come by for a sunset tour throughout the week. Or you can stay overnight for a preview day. This option allows you to get a deeper understanding of campus life by sleeping in the dorms and getting to know the students. There are a lot of flexible, day and night tour options as well as virtual tours if you are not able to make it in person, though we highly recommend visiting campus. All tours are free to register and can be cancelled at any time.
If you've already visited and are ready to take the next step, we encourage you to meet with a counselor or apply to PLNU today!