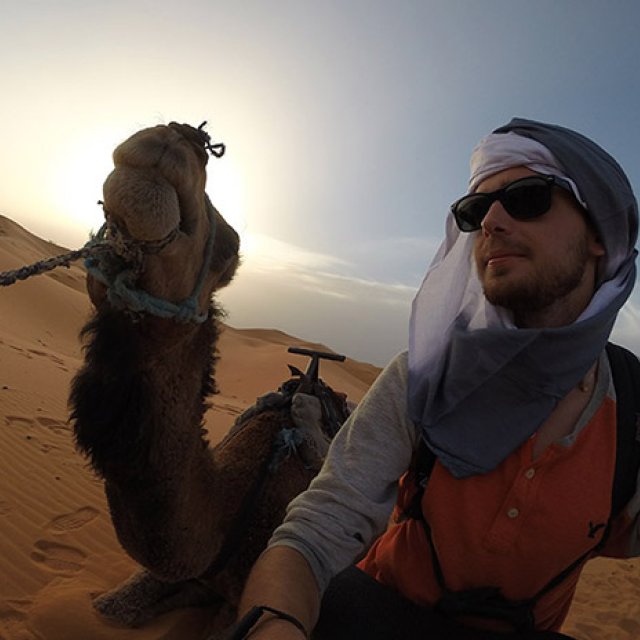 Jack Marschke is a senior environmental science major, and his program requires the completion of eight units outside of PLNU. He did a Semester At Sea program to meet those requirements. 
The program took him to eleven countries throughout Asia and Africa and ended in Europe. For his journey at sea, he boarded a retired German cruise ship in Ensenada, Mexico and from there they headed to Japan. 
The other countries he visited include China, Vietnam, Myanmar, India, Sri Lanka, Mauritius, South Africa, Ghana, Morocco, and ended in England. He was gone from the beginning of January to the middle of April, for a total of 102 days and spent an average of 5 days in each country. Before they arrived in each country, a docent was on the ship to teach the group about the culture and some of the nation's history. 
In the program, students go to class while on the ship but do not attend class while on land. While on land, Jack went on excursions that either were part of the class he was taking on the ship or just for fun. 
For his music class he saw a Kabuki Theatre performance in Japan. In Hawaii, he visited Coconut Island and studied the invasive algae species affecting the ecosystem. For his marine biology class he visited the Mauritius Institute of Oceanography and went snorkeling. Mauritius is an island in the Indian Ocean east of Madagascar. He did a field study for his geological hazards class in Kobe, Japan and studied the recent earthquake and went to Earthquake Memorial Museum.  
Jack had already taken conservation ecology at PLNU and was taking conservation biology during his semester at sea, so he had a really strong foundation for all of these field studies and says it was really fascinating to see his academics up close. 
Jack's adventures were endless. He hiked the great wall (a three-day trip), went to Tokyo Disneyland, went on a safari in South Africa, and surfed in Ghana. On the way back from the beach in Ghana, his cab driver pulled over and they bought coconuts and ate them together. Jack says the best stories are ones he didn't plan for. 
Though he was the only PLNU student in the program he made many lasting friendships. His fellow travelers included university students from all over the United States and the globe. The group wasn't just young adults, there were also students on board who were not getting class credit, retirees and those who consider themselves lifelong learners. 
After this experience, Jack says he would like to work overseas. He wants to learn more about the deforestation of mangrove forests, like he learned about in Vietnam traveling up the Mekong Delta. He says it was really interesting to see what sustainability issues other countries face and what they are doing to solve them.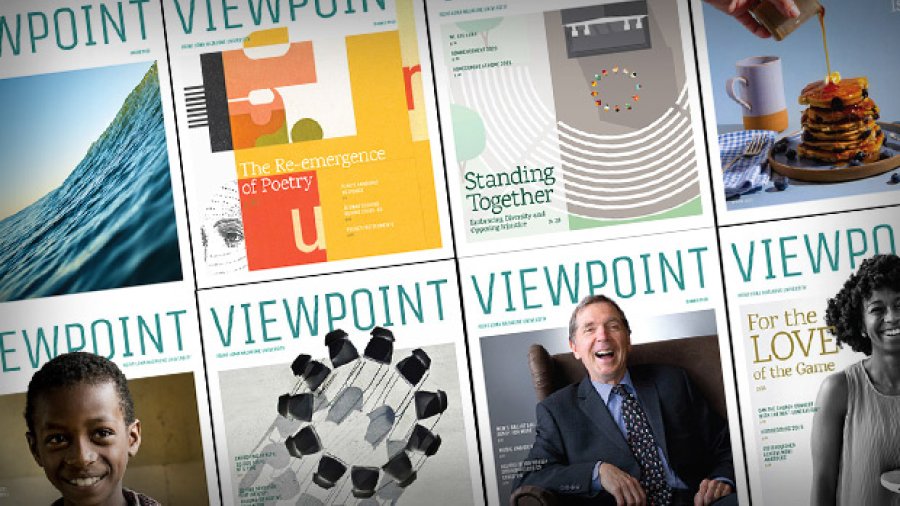 The Viewpoint
PLNU's university publication, the Viewpoint, seeks to contribute relevant and vital stories that grapple with life's profound questions from a uniquely Christian perspective. Through features, profiles, and news updates, the Viewpoint highlights stories of university alumni, staff, faculty, and students who are pursuing who they are called to be.