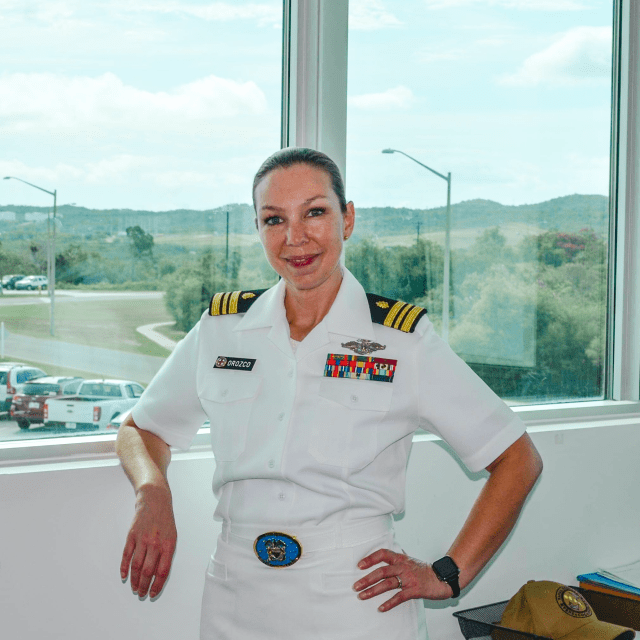 While pursuing her advanced nursing degree as a Navy nurse, Roberta Orozco RN, CNS, MSN (MSN 18) was diagnosed with advanced cancer. 
Roberta Orozco took a non-traditional nursing route and joined the Navy before attending college. She entered the field of medicine as an enlisted Corpsman and began her nursing journey. 
While earning her BSN, Orozco went from being enlisted to becoming an officer. After she completed her BSN and Basic Hospital Corps School in 2010, she went to Field Medical Service School to serve with Marine operating forces. 
When Orozco was stationed at Camp Pendleton in San Diego, she decided to apply for a Duty Under Instruction (DUINS) program. She had worked as a nurse for six years and was ready to become a leader in the field. 
Since she was stationed in San Diego, she began researching the program at PLNU. The first element that appealed to her was the lower professor to student ratio, which she felt was instrumental in a learning environment. 
Another element she liked was that PLNU was a faith-based school. "That's the biggest thing that drew me in," she said. "I felt like it was not only going to provide me with a degree but also provide for me holistically. I strongly identify with a community that looks to develop the person as a whole."
Throughout her MSN program, Orozco found a lot of support amongst her DUINS cohort. When someone in the cohort was struggling academically or needed help keeping their grades up, the cohort would rally around that person and help them. 
"In the Navy, we have a saying: 'Never leave your shipmate behind,' and in the program, we never left anyone behind," she shared. "We always uplifted one another. It wasn't in a competitive environment. I think that was very meaningful to me that we rallied together with each other."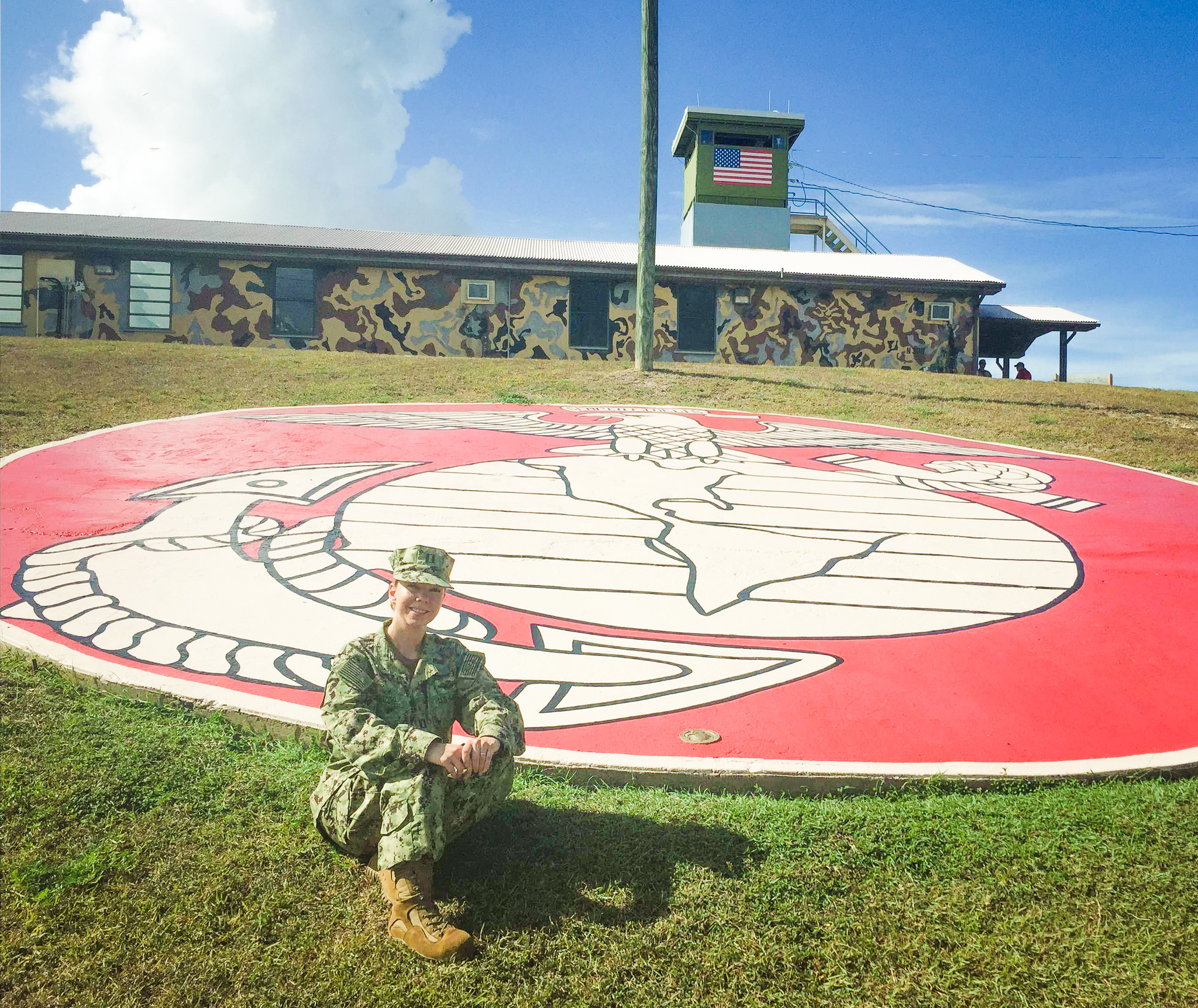 Within graduate school, academic challenges were not the only difficulties that cohort members had to deal with, though. In the middle of a semester, Orozco began having pain in her abdomen. After a while, she decided to go to have it looked at. After a doctor discovered a mass, Orozco started seeing an oncologist. 
"They had told me once they had determined where it was located they thought it was advanced cancer that they couldn't treat," she said. "They said all that they could do was improve my quality of life." The doctors said they at least wanted to remove the mass and test it. They didn't know if they would have Orozco go through chemo or radiation because it didn't seem like there was any hope for her. 
With this tremendous burden weighing on her, Orozco returned to school for three weeks because she was in the middle of the semester. She had to wait to do the surgery until she had a break between semesters. 
Orozco told one of her instructors that she had been diagnosed with cancer and that she had to have surgery. "The instructor not only prayed for me but asked if it was okay that they shared the information with the other faculty" members so they could pray as well. 
"In the Navy, we have a saying: 'Never leave your shipmate behind,' and in the program, we never left anyone behind."
After the surgery, the doctors did a biopsy and found that the mass was benign. The oncologist and specialists were shocked. They had all been absolutely certain that she had a retroperitoneal cancer mass and couldn't be treated. In fact, the oncologist apologized to Orozco and said he would never have done the surgery if he wasn't positive that the mass was the specific type of cancer that she had been diagnosed with.
Orozco had truly believed that she had advanced cancer after the oncologist and specialists had diagnosed her. "I know it was because of the many prayers that were sent up for me that I was healed," she shared. "I think that I was healed. I honestly do." 
Even after her surgery was over and she knew she was healed, Orozco's cohort members and instructors called her to check up on her and tell her that they were praying for her. "I don't feel like there's another school like that," she said. "It was really meaningful to have people like that who cared." 
Orozco graduated from PLNU's DUINS program in 2018 and is currently stationed in Guantanamo Bay, Cuba. She's serving as the department head and CNS of a multi-service ward in an overseas isolated location. She serves as the CNS for the entire hospital of 326 people. 
As the only Navy CNS in her hospital, Orozco has an important impact on every patient in each department and directly oversees 20 staff members on a daily basis. She contributes to research studies and applies evidence about high-risk topics to current policies.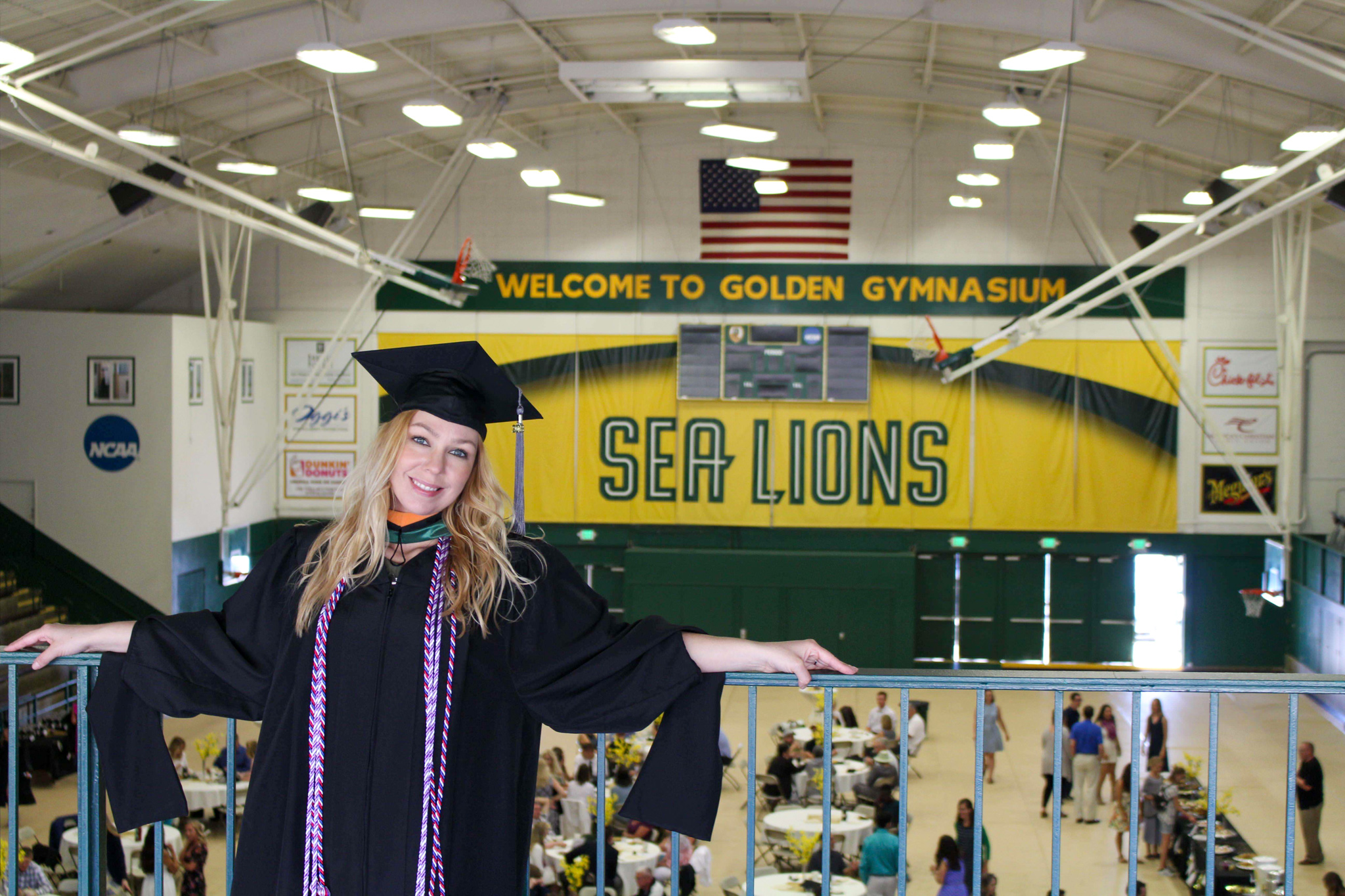 Helping deliver babies and working with new mothers is an essential part of her job in the hospital. She regularly helps educate multi-disciplinary teams, working with nurses in family and individual health, pediatrics, and obstetrics departments. 
"I have the opportunity to really utilize a lot of the advanced knowledge that I obtained at PLNU and apply it every single day in many of my interactions," she shared. In her role as a CNS in the Navy, she is able to make a difference in the lives of many patients and medical staff members. 
Mentoring junior sailors and nurses is one of Orozco's favorite aspects of her job. She works hard to cultivate a community of support among the Navy nurses in her hospital. "It's just a rewarding field that I'm proud to be a part of," she shared. 
The views expressed in this article are those of Point Loma Nazarene University's CNS alumni correspondent and do not necessarily reflect the official policy or position of the Department of the Navy, Department of Defense, or the U.S. government. The correspondent has disclosed that she has no significant relationship with, or financial interest in, any commercial companies pertaining to this article.