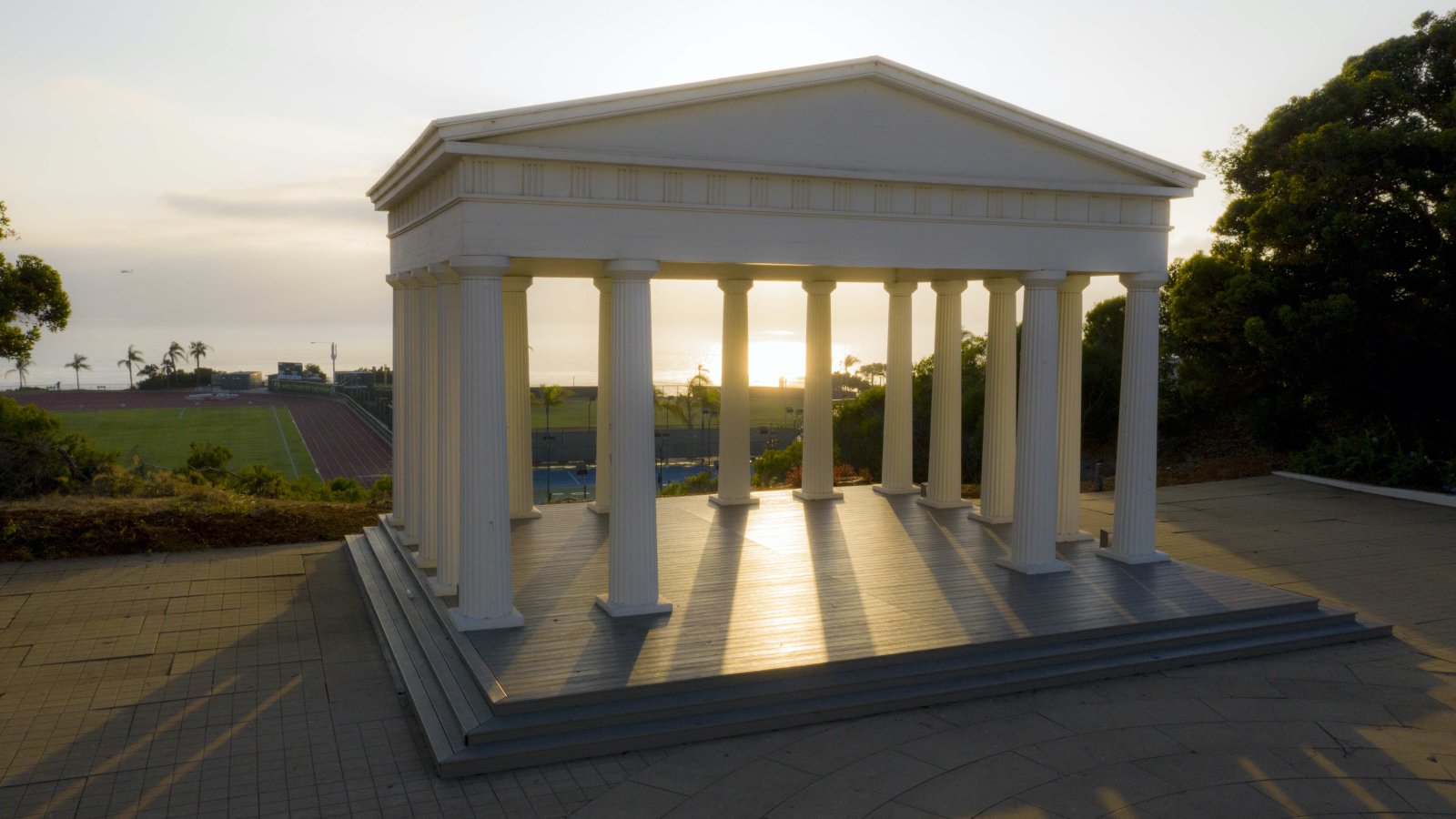 New Student Orientation, Spring
All students who started at PLNU in Fall 2020 or Spring 2021 are strongly encouraged to attend New Student Orientation (NSO).
Welcome to PLNU!
We deeply desire that you grow as a whole person during your years here. We trust you will experience an extra measure of God's grace as you participate in our community. Opportunities to learn, grow, and serve are abundant here. The entire PLNU community is preparing for your arrival.
At New Student Orientation (NSO), you will meet key people, get your ID card, receive your first COVID-19 test, move into your dorm, learn about the culture of PLNU and our COVID-19 guidelines, and much more.
Spring 2021 NSO will take place over three days in February with identical programming each day to allow for a healthy and safe move-in. Students will be able to select the date and time for move-in beginning Tuesday, January 26, 2021.
Parents/guests are invited to assist you with move-in. However, Public Health guidelines limit the size of gatherings, so parents/guests may leave campus after move-in and are unable to participate in NSO activities.
Schedule - February 23, 24 & 25, 2021
In order to comply with the State of California Public Health Guidelines new PLNU students will select a day/time for COVID testing and move-in. 
Schedule your PLNU Student COVID Test
Here is the schedule for each day.
8 a.m. – 2 p.m. - COVID Testing at Point Loma Campus (directions to parking)
8 a.m. – 3 p.m. - Move-In at Residence Hall after COVID-19 Test
When you arrive for testing you will be handed a schedule that includes one of the following NSO sessions:
NSO Session & Covenant Service at 1 – 2 p.m. - Greek Amphitheatre
NSO Session & Covenant Service at 3 – 4 p.m. - Greek Amphitheatre
---
Residential Students
All students will be tested upon arrival to PLNU and before moving into any PLNU residential hall. Testing is free and will be required. 
PLNU residential students will be able to schedule their COVID-19 test - and subsequent move-in - beginning on January 26, 2021, following instructions via email from PLNU Residential Life and the Wellness Center. 
New students, including all freshmen and transfers from Fall of 2020 and Spring of 2021, will test and move-in between February 23-25, 2021 as a part of New Student Orientation (NSO). 
---
Commuter Students
All new students commuting to PLNU will also need to be COVID tested and will select a testing appointment on Thursday, February 25, 2021. Details on testing and a link to sign-up will be sent via email from the PLNU Wellness Center to your PLNU email address.

For questions regarding testing please email covid19wellness@pointloma.edu.
---
Freshman Vehicle Policy
All new and returning freshman students will NOT be able to bring their vehicles on to campus. See the Freshman Vehicle Policy for details.
ID Cards
You can upload a photo of your choice and have your ID card ready when you arrive to PLNU for testing. Please remember to submit your photo for your ID card by February 5, 2021, by going to community.pointloma.edu. You will need your ID card to complete COVID-19 testing, enter your residence hall, and eat in the dining hall.
---
Parents/Guests
Parents/guests will have one hour to help you move into your dorm room. Public Health guidelines limit the size of gatherings, so parents/guests may leave campus after move-in.
---
Hotel Accommodations
PLNU is pleased to offer a specially reduced rate at a variety of Bartell Hotels in the San Diego area. Rates are based on availability and all appropriate taxes and hotel fees apply. To guarantee a special rate, please book early and ask for the "PLNU rate" at the time the reservation is made. In return, Bartell will donate a percentage of the total room cost to PLNU's university fund benefiting student scholarships. Book online and find additional information about PLNU's partnership with Bartell hotels.
---
Disability Accommodations
PLNU is dedicated to providing students with disabilities access to the programs, services, and activities of the university, as required by the Americans with Disabilities Act (1990) and Amendment (2008), and by Section 504 of the Rehabilitation Act (1973). The Disability Resource Center (DRC) provides reasonable accommodations so otherwise qualified students with disabilities may, as independently as possible, meet the demands of university life.
For accommodation requests, contact the DRC at drc@pointloma.edu. Please send requests at least four weeks in advance of NSO.