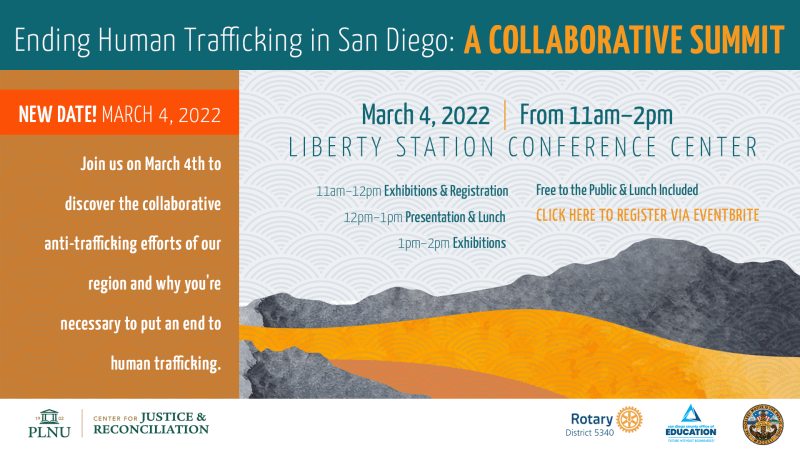 Friday, March 4, 2022 from 11 - 2 pm
Please plan to join us on Friday, March 4th for a regional summit in recognition of Human Trafficking Awareness Month, in partnership with Point Loma Nazarene University, Rotary District 5340, the San Diego Office of the District Attorney and the San Diego County Office of Education.
Free to the public; registration required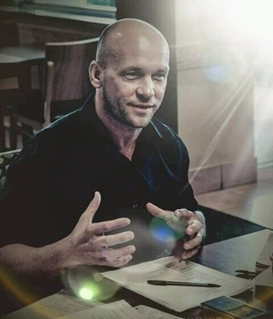 Nathan Earl
Keynote Speaker
Nathan Earl is an anti-trafficking pioneer, fierce advocate, and visionary leader with a passion for building resilient communities immune to exploitation. Through his work as the Principal Consultant at Giant Slayer Communications, Nathan leverages more than 20 years of lived and professional experience to help organizations and communities prevent violence against boys and male-identifying individuals.
11 - 12 pm - Agency booths and registration
12 - 1 pm - Keynote presentation with lunch
1 - 2 pm - Agency booths
Liberty Station Conference Center
2600 Laning Road, San Diego CA 92106