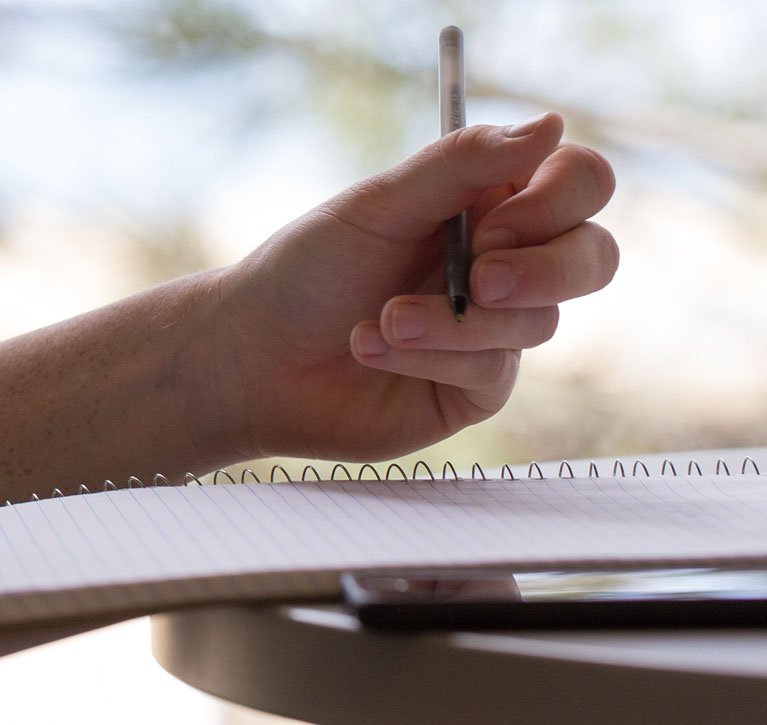 Worried about the GMAT? We all need a boost sometimes to get over hurdles on our way to a goal. But don't let the GMAT cause you to stumble. Sign up today for our free 4-week course to acquire the skills and confidence you need to excel on this important exam.
Spaces are limited. Sign up below to guarantee yourself a spot in this free, comprehensive GMAT test prep course that can often cost hundreds of dollars.
What You Can Expect from the Four-Week Course
A review of all portions of the exam, including algebra, geometry, reading comprehension, critical reasoning, grammar and essay writing, as well as the completion of two full-length practice tests at the beginning and end of the course to see where you stand and how you've improved
The development of a solid plan for studying and preparing for the GMAT as you work it into your busy life and the opportunity to schedule meetings with instructor Joe Samo to help answer questions about the course and the exam
Accountability as you study for the exam to ensure you stick to your commitments, plus the confidence and encouragement needed to help alleviate the unnecessary anxiety and stress that an exam like this can cause
The workbook we will be using is The Official Guide for GMAT 2019. You can find it on Amazon.
"This course was very valuable and I really enjoyed the teacher. I was able to improve my test taking skills, and sharpen up on my quantitative and critical reasoning scores. I would highly recommend it to anyone who is considering taking the GMAT — it's well worth your time."

Michael Smith, Former GMAT Course Attendee