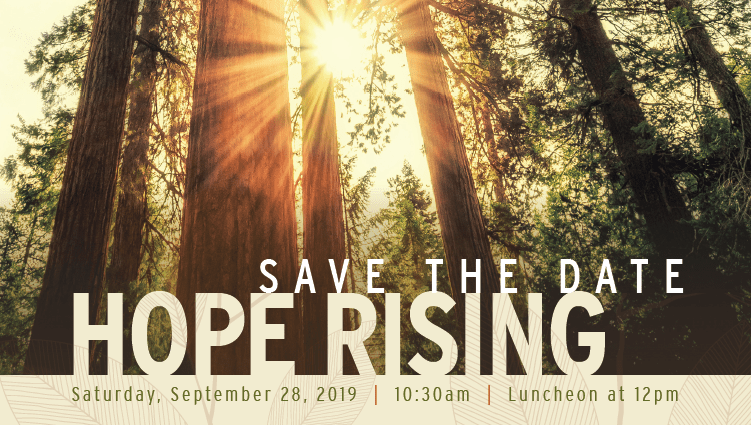 Join us for Hope Rising
Benefiting the human trafficking initiatives of the Center for Justice & Reconciliation at Point Loma Nazarene University.
Our roots are deep in the region's efforts to end human trafficking. Our groundbreaking scholarship for survivors and prevention education lead the way in restoring victims and preventing exploitation. Please join with us as we build our programs to impact more lives.
Event Committee

Honorary Committee

Susan Hoekenga, Co-Chair
Michelle Shoemaker, Co-Chair
Kim Berry Jones
Ellen Fonseca
Andrea Justus
Kevin and Lisa McGinnis
Leanne Mudge
Gemma Rickolt
Rev. Gordon and Rachelle Wong
Linda Brower
Tori Curtis
Assemblywoman Lorena Gonzalez Fletcher
Supervisor Dianne Jacob
Nick and Vicki Lambesis
Barry and Karen Meguiar
Betty Peabody
Ginger Shaw
District Attorney Summer Stephan
Greg and Ericka Rizio
Student Committee
Ana Gates
Elaine Giles
Danielle Jorgensen
Ella Osterweil
Lauren Perez
Ricky Thomas Serikawa
Bridget Stephenson
Finley Stitt
Morgan Wurtzler
For information on sponsorship opportunities or questions, contact Kim Berry Jones at (619) 849-3224 or kimberryjones@pointloma.edu