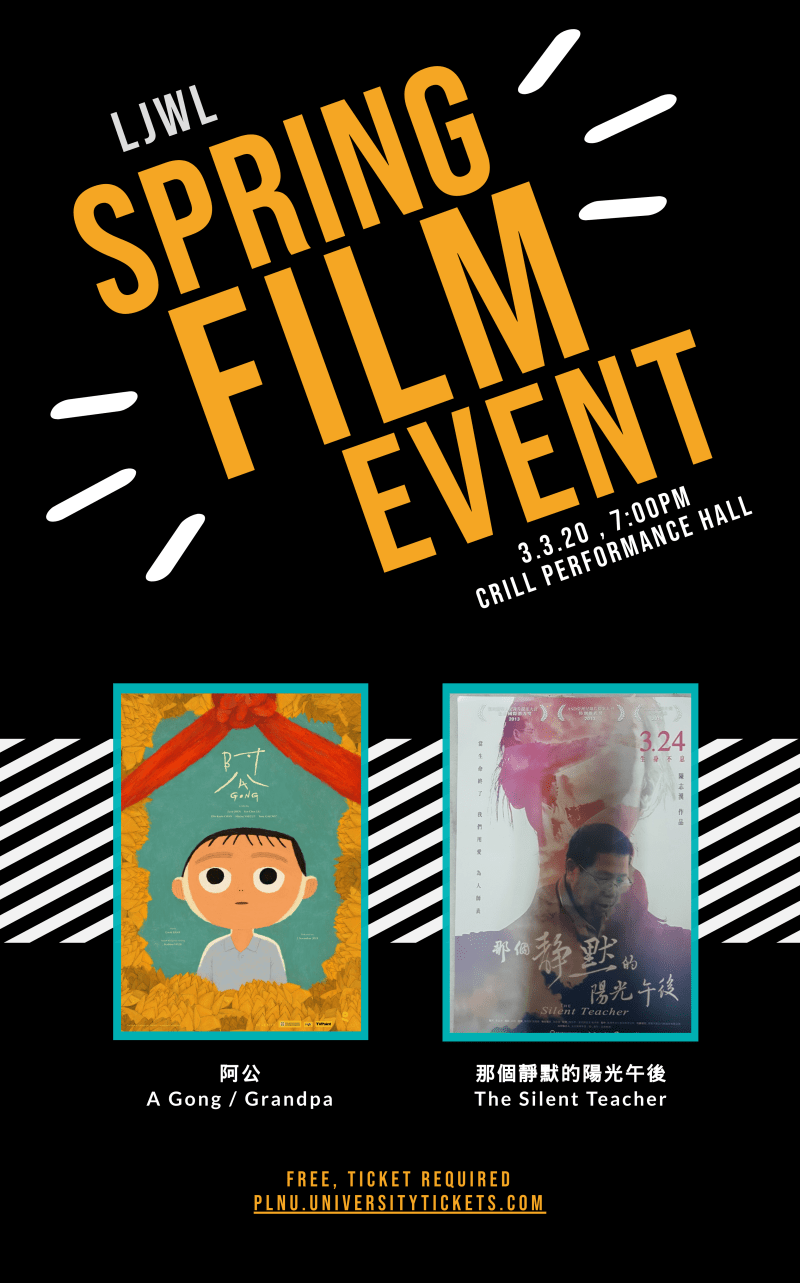 Film screening of two films: "A Gong/Grandpa" (short film) and "The Silent Teacher" (feature-length film) followed by an interview with the documentary director, Maso Chen.

"A Gong/Grandpa" Synopsis: After following all the steps of a traditional Taiwanese funeral ceremony, a seven-year-old boy has to find his own way to express the sentiment of losing someone.

"The Silent Teacher" Synopsis: THE SILENT TEACHER observes the two-year journey of a family and a medical school, when a long embalming process corresponds to a husband's extended grief, but also the strength and hope he finds in her post-mortem contribution as a "silent teacher." Because there is no funeral, the family doesn't know where her spirit is. The husband travels frequently up the island to visit and comfort her body in Taipei. His optimism throughout is a startling but uplifting beacon of light through a uniquely painful period in their lives. Meanwhile, the medical students prepare their own rituals of gratitude.

This is a ticketed event (link below), but it is free for all to attend.

This event is presented thanks to Taiwan Academy in Los Angeles and a collaboration with SDSU Professor/San Diego Asian Film Festival Artistic Director, Brian Hu.