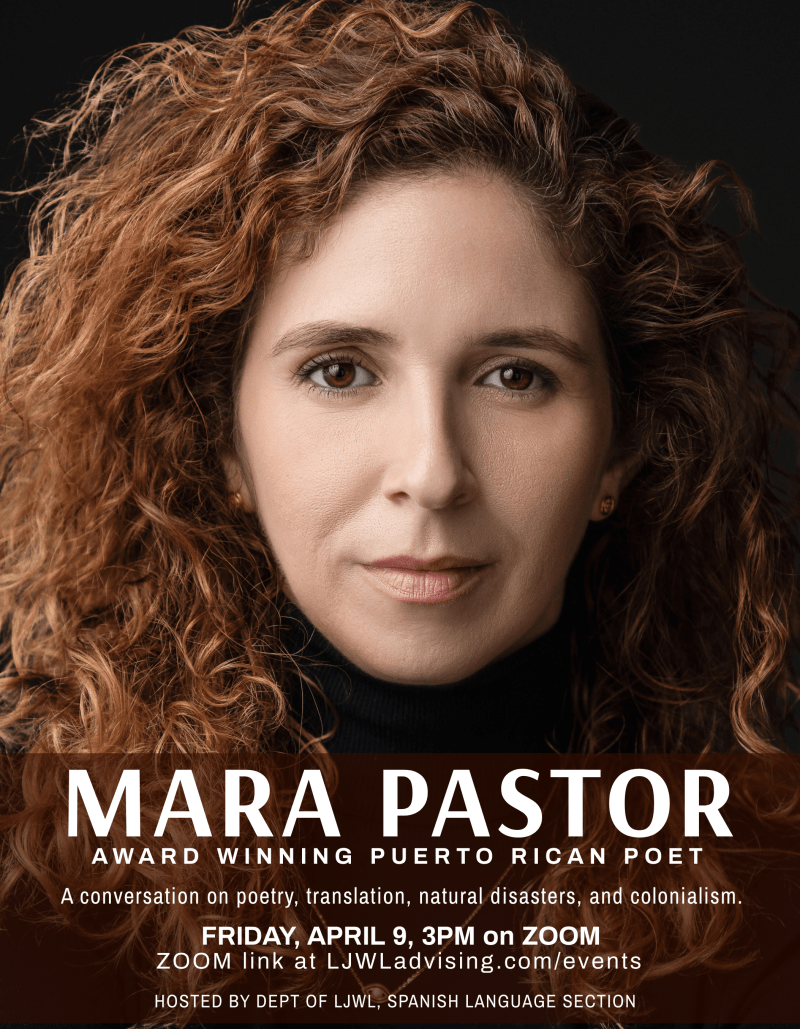 On April 9 PLNU will welcome Puerto Rican scholar and award winning poet poet Mara Pastor for a conversation on poetry, translation, natural disasters, and colonialism.
Pastor is the author of six full-length poetry books in Spanish and two bilingual chapbooks. She is also the winner of the 2020 Ambroggio Prize (The Academy of American Poets) for her book Natal Debt, forthcoming from The University of Arizona Press in 2021, in which she explores the political, financial and existential debt of those who live afflicted by the effects of colonialism, migration, natural disasters/climate change, gender inequality, and economic disparity.       
After living between the United States and Mexico for almost a decade, Pastor returned to the island and started teaching at the University of Puerto Rico. Shortly after her return, hurricane Maria devastated the island in 2017, changing dramatically the lives of all Puerto Ricans. In the last three years, Mara has witnessed the trauma left by the experience of the hurricane, the subsequent migration of thousands of Puerto Ricans to the mainland, the massive protests and social activism that ended with the resignation of the governor, and the new reality imposed by the pandemic.
This poetry reading and discussion will be a unique opportunity to learn about what it is like to live and to thrive as a Puerto Rican in the oldest colony of the world.
Click here to join the Zoom session on April 9, 2021 at 3PM PST.
Event hosted by the Spanish section of the Department of Literature, Journalism, Writing, and Languages