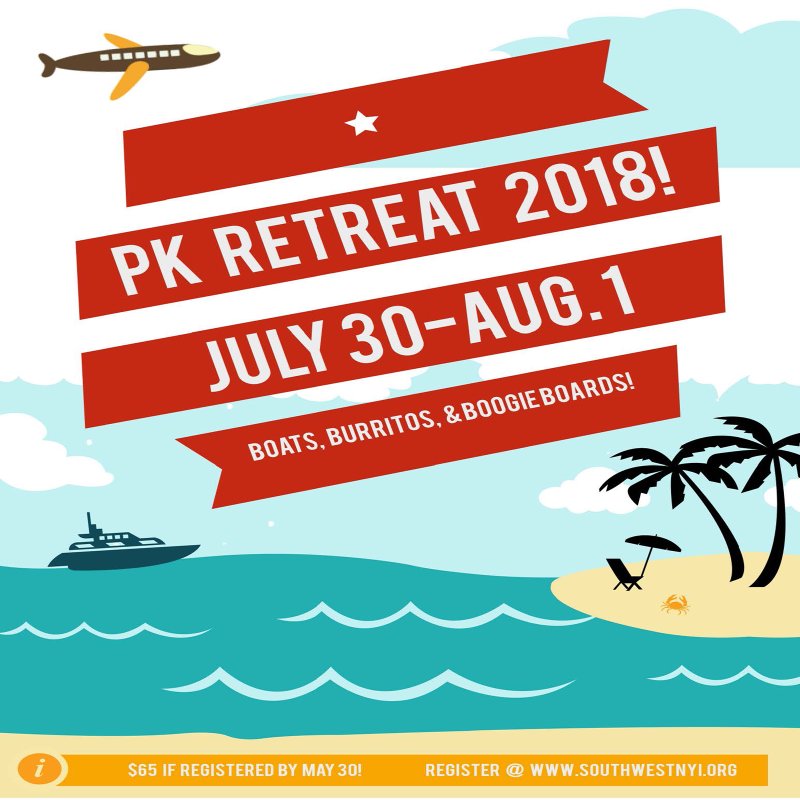 If you are the son or daughter of a pastor, a minister, clergy, etc. then you don't want to miss this event. We've changed some things up and you don't want to be left out!
The Southwest Field NYI and Point Loma Nazarene University have partnered together to provide a very special retreat for Pastors' Kids (PK's) who are between the grades of 7 and 12. Our goal is to have lots of fun, build strong relationships and provide a safe place for PK's to connect on issues that matter to them.
Come join us for an incredible time of worship, relationship building, kayaking, snorkeling, burritos, etc.
Mark your calendars for July 30-Aug 1, 2018