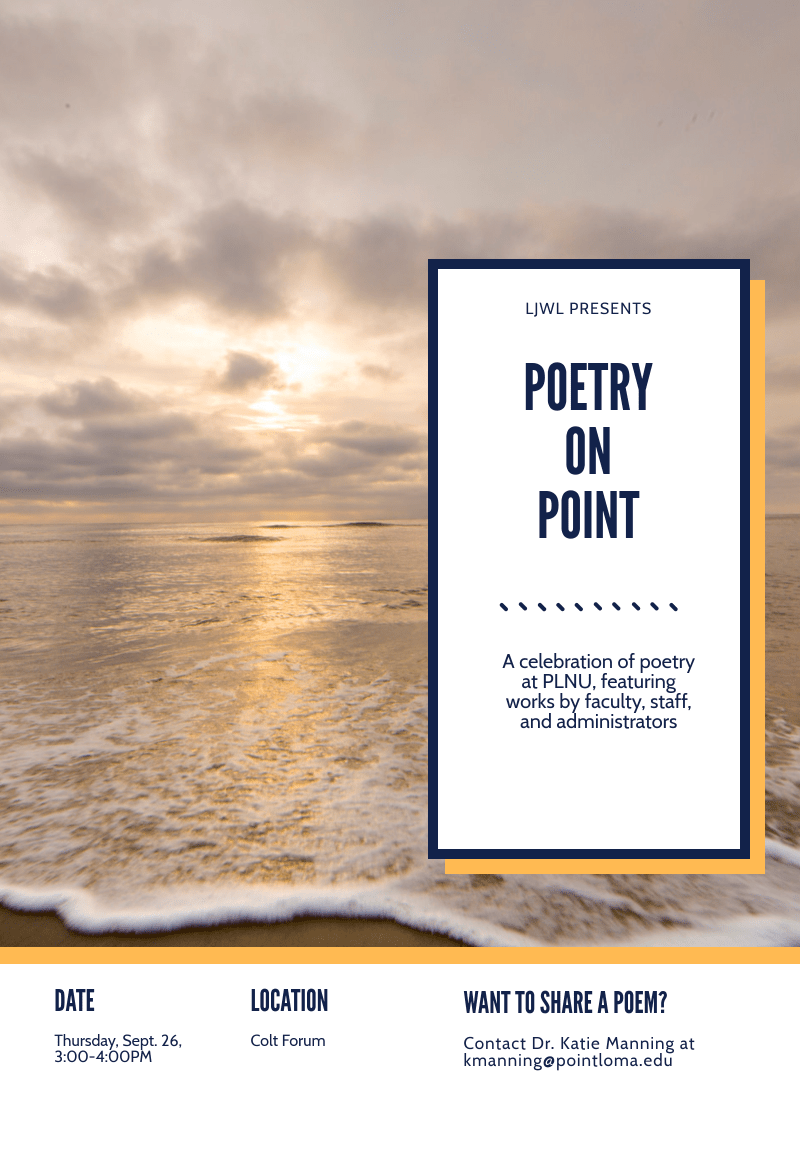 All are welcome to attend this event featuring original works by faculty, staff, and administrators. 
Last year's event featured poetry from Michael Lodahl, Art Seamans, Margarita Pintado, Alain Lescart, Karen Lee, Paula Cronovich, Montague Williams, Carol Blessing, Kitty Huff, and Katie Manning.
This year's list of writers will be coming soon! 
If you are interested in sharing an original poem at this year's reading, please contact Dr. Katie Manning at KatieManning@pointloma.edu
Hosted by the Department of Literature, Journalism, Writing, and Languages