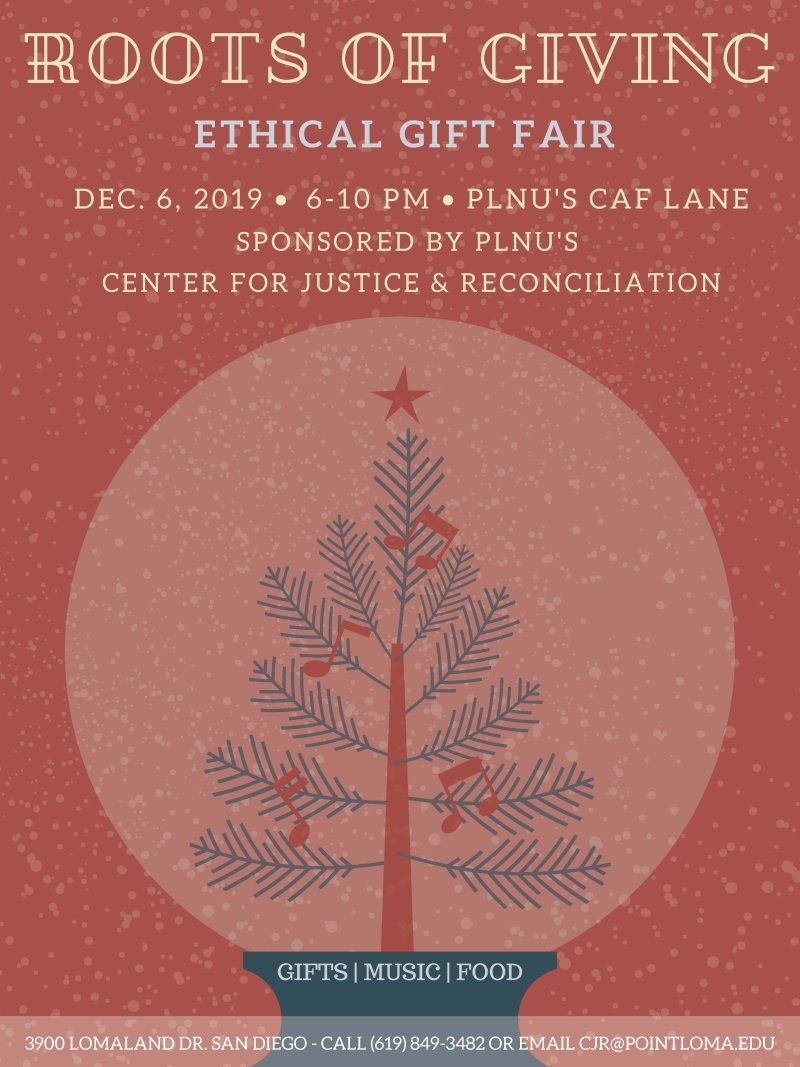 Join us for Roots of Giving on December 6th from 6-10 pm on PLNU's Caf Lane to shop fair trade products from artisans around the world!
In our age of consumerism, it's easy to forget the supply chains behind the gifts we give at Christmas. The annual student-led Roots of Giving Fair brings artisans, farmers, immigrant businesses, and other community members together on the PLNU campus to sell their fair trade and justly created goods. Join us Friday, December 6th from 6-10pm on PLNU's Caf Lane for an evening of Christmas celebrations and ethical shopping!
Vendors interested in selling ethically produced goods are welcome to fill out the vendor application form by November 15, 2019.