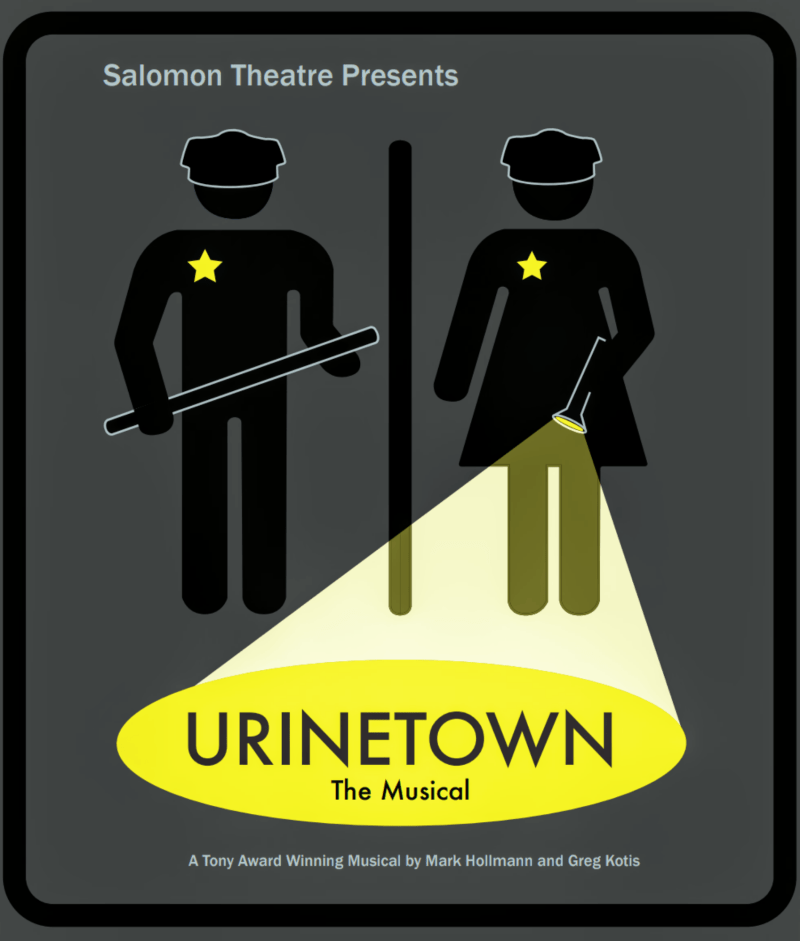 In a Gotham-like city, a terrible water shortage, caused by a 20-year drought, has led to a government-enforced ban on private toilets. The citizens must use public amenities, regulated by a single malevolent company that profits by charging admission for one of humanity's most basic needs. Amid the people, a hero decides that he's had enough and plans a revolution to lead them all to freedom! Featuring comedic songs, "It's a Privilege to Pee," "Run, Freedom, Run!" and many more. Urine for a good time!
A Tony Award Winning Musical by Mark Hollmann and Greg Kotis
Directed by Meg DeBoard
Musical Direction by Kyrsten Hafso-Koppman
Choreography by Siri Hafso
March 26-28, April 2-4, 2020
Due to health concerns for our actors and audiences alike, we are canceling our spring production, Urinetown. We hope you will attend our future events. If you have already purchased tickets, we will be reaching out to you soon about securing a refund.