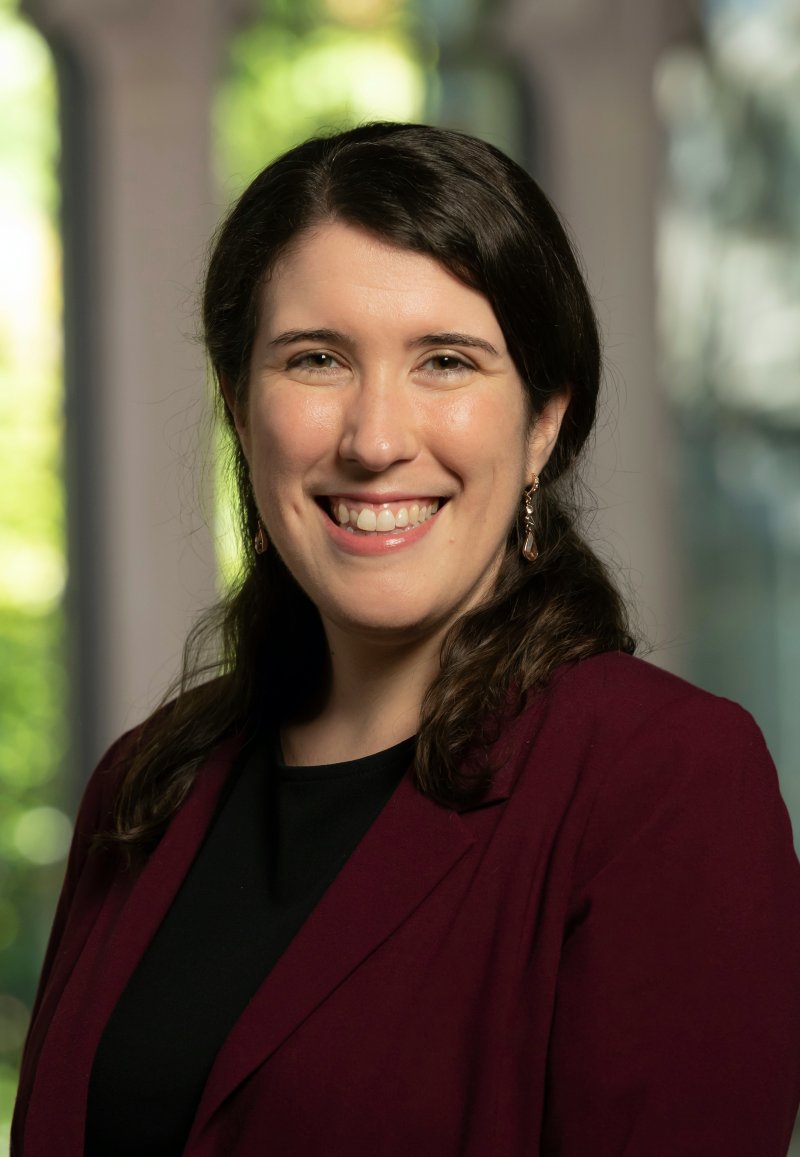 "Beyond Intercession": A Disabled Theology of Prayer
Dr. Sarah Jean Barton
Assistant Professor of Occupational Therapy and Theological Ethics at Duke University
Dr. Sarah Jean Barton is Assistant Professor of Occupational Therapy and Theological Ethics at Duke University. She holds a dual faculty appointment in the Occupational Therapy Doctorate Division in the Department of Orthopeadic Surgery at Duke University's School of Medicine as well as at Duke Divinity School. Dr. Barton also works as a pediatric occupational therapist at Duke Health, and holds a Board Certification in Pediatrics from the American Occupational Therapy Association.
Dr. Barton completed her occupational therapy training at Boston University, followed by a Master of Theological Studies and Doctor of Theology degrees at Duke Divinity School. Her research interests include theology and disability, research in collaboration with people with intellectual disabilities, religious occupations, and inclusive education. She has published and presented in a variety of interdisciplinary contexts on issues related to Christian theology and ethics, intellectual disability, spirituality, disability studies, theological education, and occupational therapy. She is the author of Becoming the Baptized Body: Disability and the Practice of Christian Community (Baylor University Press). 
Dr. Barton was born and raised in the Pacific Northwest. She is an active lay leader in The Episcopal Church who currently worships at St. Joseph's Episcopal Church in Durham, NC. Dr. Barton also serves in broader ecumenical and interfaith settings as a teacher and consultant on issues related to cultivating faith communities that support the leadership, gifts, and participation of disabled people. She is married to the Rev. Andrew Phillips and they have one child, Amos.
Lecture 1: "Lord, Teach Us to Pray: Practicing Disabled Prayer"
Monday, February 12, 2024 from 11 – 11:50 a.m.
Crill Performance Hall
Lecture 2 - "Bless the Lord, O My Soul: Prayer as Disabled Joy"
Monday, February 12, 2024 from 1:30 – 2:20 p.m.
Crill Performance Hall
Lecture 3: "There We Sat Down and Wept: Prayer as Disabled Lament"
Tuesday, February 13, 2024 from 9:30 – 10:20 a.m.
Crill Performance Hall
Lecture 4: "On Earth As It Is In Heaven: Prayer as Disability Justice"
Wednesday, February 14, 2024 from 8:30 – 9:20 a.m.
Crill Performance Hall
More Information on the H. Orton Wiley Lectures
Wiley Lectures 2018
Wiley Lectures 2019
Wiley Lectures 2020
Wiley Lectures 2021-2022
Wiley Lectures 2022-2023