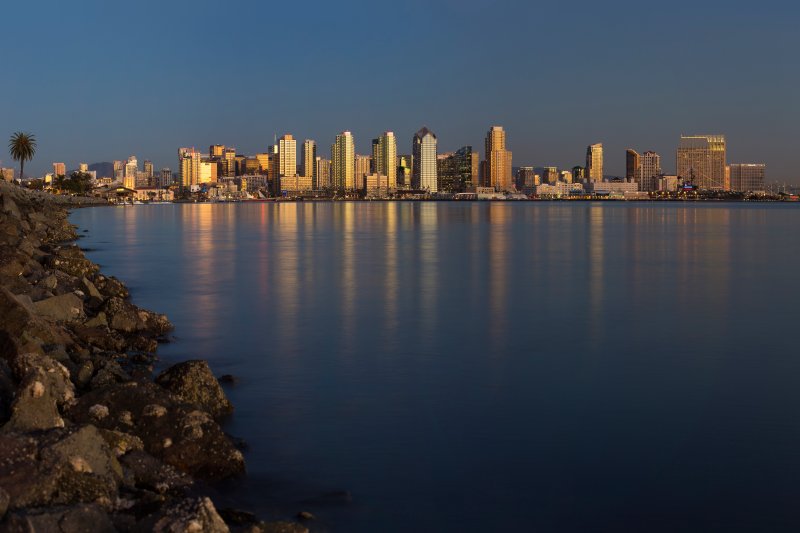 Point Loma Nazarene University will celebrate the grand opening of its Balboa Regional Center on Oct. 1, 2021, at 10 a.m.
The center is the new home to the graduate programs in PLNU's newly formed College of Health Sciences, which includes the first physician assistant program in San Diego. The Balboa Regional Center will also house graduate programs in athletic training, clinical counseling, integrative wellness, and kinesiology.
PLNU launched its P.A. program on Aug. 30, 2021. The program will help meet the state's growing demand for primary care providers while preparing graduates to serve as physician assistants in all medical specialties. With a strong focus on meeting the healthcare needs of underserved populations, the physician assistant program at PLNU features both didactic and clinical components and leads to a Master of Science in Medicine.
"There are 16 other P.A. programs in California, but no others in San Diego or Imperial Counties," said Jeff Sullivan, Ph.D., ATC, dean of the College of Health Sciences at PLNU. "Both counties have designated Health Professions Shortage (HPSA) areas. There are many people who lack access to healthcare because there is a scarcity of providers. Our commitment at PLNU is to improve our local population health, engage families and communities, and enhance healthcare quality while reducing costs by preparing expertly trained healthcare professionals who practice in San Diego County and neighboring areas."
Located at 9055 Balboa Avenue, PLNU's 70,000 square foot Balboa Regional Center offers a central and culturally diverse location. The campus houses classrooms, research laboratories, simulation and skills laboratories, and study spaces. Situated in the Kearny Mesa section of San Diego, it is accessible to PLNU's Mission Valley, Liberty Station, and Point Loma campuses, as well as PLNU's community college partners and clinical affiliates throughout San Diego. 
The grand opening celebration will include a ribbon cutting ceremony, self-guided tour, and light refreshments. PLNU invites media representatives to attend.