Chapel is where we intentionally pause from the busyness of life and seek to gather together in Christ's name.
With the rapid changes caused from COVID-19, chapel will be held virtually for the rest of the spring semester. Below you can see how to access chapel online and what you can expect to experience each given day. 
Mondays: Monday chapels seek to offer the PLNU community resources for spiritual formation. Monday's chapel begins weekly at 9:45 a.m. and can be viewed on the PLNU Chapel YouTube channel. 
Wednesdays: Join in via Instagram Live (@PLNUchapel) as we go live at 9:45 a.m. to hear from PLNU campus pastors as they share short devotionals (Please note: To participate in Instagram Live you must watch it via the Instagram app, desktop browsers do not support Instagram Live streaming).
Tune in to the new PLNU Chapel Spotify account to listen to the curated songs that we have been singing together in chapel and playlists by your favorite worship arts interns. 
PLNU remains a community that seeks to love and care for one another. If you would like to submit a prayer request for yourself or on behalf of another, we encourage you to click the button below.
As a continued effort in our care, we remind all undergraduate students that all chapel attendance credits are waived for this semester. Although a small detail, we hope this alleviates one more concern in the midst of the larger picture. We are here for you, and should you have any questions or concerns please do not hesitate to contact us at chapel@pointloma.edu.
Morning Chapels
Morning chapels are unique gatherings where we worship in song, participate in open communication, and engage in the prayer ministry at the altar. We come ready to be challenged to encounter God with all our beings — body, mind, heart, and soul — by the preaching of the word, testimony, and creative arts. All are welcome.
Time Out Chapel
Wednesdays at 9:30 p.m., Brown Chapel
In addition to the Monday, Wednesday, and Friday morning chapel offerings, PLNU offers students an evening chapel called Time Out. Time Out chapel is a space to worship through song, encouragement, and testimonies, primarily from students, but also from staff, faculty, and guest preachers. This provides beautiful, intimate opportunities for prayer and fellowship.
Why We Gather
PLNU gathers for worship at least four times per week. We often get questions like "why chapel?" or "why is attending chapel required?" We are a Christian university that truly desires to invest in the spiritual growth and maturation of each student. Therefore, we provide opportunities for growth in Christ through four main avenues of expression: prayer, corporate worship, service, and discipleship.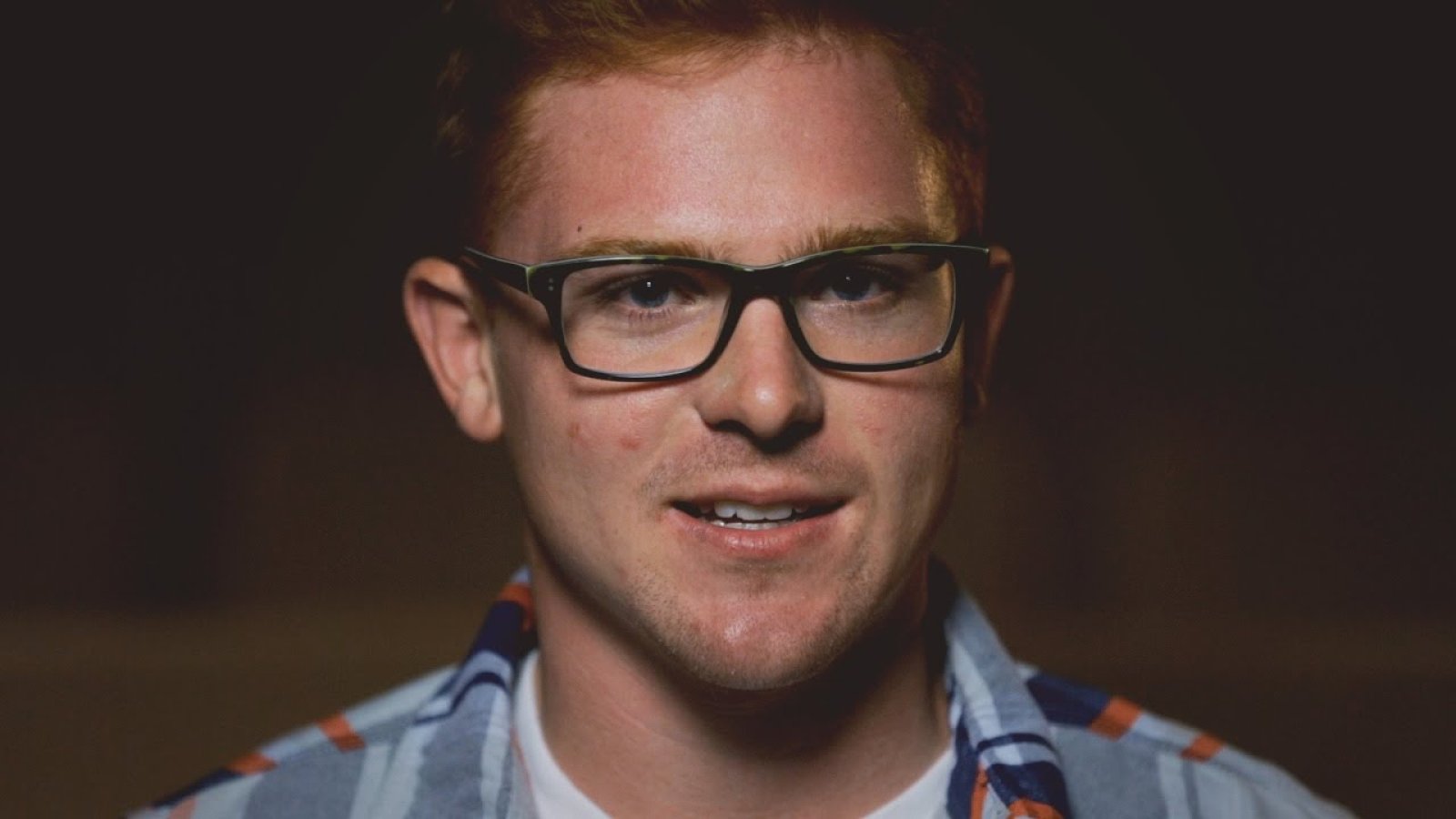 Faith Expression: Spaces
Creating Intentional Space for God to Move in Our Lives
Student Riley Verner shares about the intentional spaces created for students to grow in their faith journey.
Watch Video:
PLNU Essence // Spaces
Chapel Requirements and Attendance Policies
Chapel Attendance Policy
Gathering to worship is critical to who we are as the body of Christ universal and therefore, extremely important for the PLNU community. We value the holistic development of one another and therefore, chapel is an intentional space for community to be nurtured together.

We have the opportunity to gather at a minimum of four times per week. There are usually 40 or 41 morning chapels and 13 or 14 Time Out services, providing students approximately 54 chapel credit opportunities per semester. Additional chapel credits may also be granted through special events, forums, and programs. There are a minimum number of chapel credits a student must acquire each semester based on enrollment status.
Procedure
Chapel begins at 9:45 a.m. on Mondays, Wednesdays, and Fridays in Brown Chapel and on Mondays and Wednesdays at Liberty Station. Time Out begins at 9:30 p.m. on Wednesday in Brown Chapel.
To earn chapel credit, students must scan in and out of chapel using their ID card at the entrance doors. They must scan in no later than 9:50 a.m. (9:35 p.m. at Time Out) and remain in chapel for the entire chapel service. Students who choose to leave chapel early will not be allowed to return and scan out. A one-way scan will not be counted as a chapel credit.

Manual scans are available for those students who don't have their ID card with them, but are limited to three per semester. Any more than three manual scans in a semester will not receive credit.
Chapel attendance may be viewed through the student portal. On the student account screen, select BIO Information from the menu, then select Chapel Attendance. If a discrepancy is noted, it is the responsibility of the student to bring it to the attention of the staff members who maintain attendance records. Any attendance discrepancies not reported to chapelattendance@pointloma.edu within 2 weeks of the chapel in question, will not be considered for retroactive credit.
Attendance
Students enrolled in 12 or more units and all residential students (despite the number of units enrolled) have the following requirements:
Freshman and sophomores: 30/54* chapel credits per semester

Juniors and seniors: 23/54* chapel credits per semester
Commuter students without classes before 1 p.m. on Mondays, Wednesdays, Fridays or attending only Tuesday/Thursday classes will receive an automatic reduction to their chapel requirements:
Freshman and sophomore commuter students are required to attend 20/54* chapels per semester.

Junior and senior commuter students are required to attend 14/54* chapels per semester.
For students 26 years of age or older OR commuter students carrying less than 12 units, there is no required attendance. All students are welcomed and encouraged to come to all chapels.
Failure to meet the minimum requirements will result in chapel fines:
One to five excessive chapel absences will result in a fine of $5 for each absence.

Six or more excessive chapel absences will result in a fine of $20 for each absence in excess of five.
It is the student's responsibility to keep track of their chapel attendance on the portal.

*Note: The available amount totals may vary slightly each semester, yet they do include our current morning, evening, and alternative chapel credit opportunities.
Accountability
All students are expected to attend chapel as required. Requirements are communicated through the student portal or via PLNU email. Requirements are always on a per-semester basis. Students are responsible for checking their chapel attendance report on a regular basis. Any attendance discrepancies not reported to chapelattendance@pointloma.edu within 2 weeks of the chapel in question, will not be considered for retroactive credit.
Misrepresentation
Misuse of an ID card when scanning in or out of chapel (including either manual or electronic scans) will result in an automatic $75 fine for each participating party. Each participant in violation of this policy will not receive credit for the chapel in question, and may be subject to other discipline.