All PLNU ministry internship programs are currently on pause until the time when national and local health authorities, the university, and our ministry partners determine that we may restart internship placements. In the meantime, you are welcome to express your future interest to Campus Pastor Brian Becker at brianbecker@pointloma.edu.
Opportunities to enrich your faith and participate in ministry don't stop in San Diego, or even after you graduate from PLNU. From summer internships in Hawaii to local churches that need your help to post-graduation missions all over the world, there are plenty of ways to grow your skills and expand your faith journey while helping others.
GradWorks
GradWorks is a mission program for graduating or recently graduated PLNU students. Ministry placements of three months to two years are available worldwide, and are based on matching the skills and interests of our students with the needs and desires of the host site.
GradWorks is a cooperative program with the General Church of the Nazarene Office of Volunteerism. Participants do not have to be Nazarene to participate, but must be sensitive to and supportive of the theology and philosophy of the denomination. The Nazarene denomination gives significant infrastructure, support, and opportunities to volunteers.
For more information on how to get involved, contact us at gradworks@pointloma.edu.
Summer Ministry Internships
PLNU students have the option to give their summer in service at a Nazarene church in the Hawaiian Islands. Beneath the tourist allure of our host location, there are deeper realities: cultural diversity, youth in need of mentors and discipleship, economic disparities, and limited church staffing. The success of the intern program relies on resources and dedication from the church, the intern, and PLNU.

Information for PLNU Students
Interns serve full time for 10 to 11 weeks from late May to early August. Interns typically serve in one or more of these areas:
Youth Ministry

Children's Ministry

Music Ministry

Community Outreach

Office/Administrative Work
PLNU provides intern training; a guided three-day retreat for rest, reflection, and recreation; travel to and from the internship; and a stipend for personal expenses. Host churches provide ministry supervision and room and board.
The application process for internships begins each January. If you are interested in becoming an intern, please contact Brian Becker at brianbecker@pointloma.edu or (619) 849-2679.
Information for Nazarene Pastors
PLNU is pleased to partner with Nazarene churches in the Hawaii Pacific District to place students in summer ministry internships. Many of our students have been blessed and challenged by hands-on ministry experience working alongside pastors.
Churches commit to provide:
A three-quarter to full-time job description that lists expected ministry tasks and details the number of hours per week to be spent on each task

Supervision and mentorship from church leadership; in addition to regular contact, the intern should expect a weekly meeting for constructive feedback with a supervisor

Safe and healthy housing in home-stay or church-owned residence

Food in home-stay or provision of grocery budget

Insured transportation as necessary for work
Interns commit to provide:
Best efforts at successful ministry (hard, self-initiated work with guidance)

Work that is in line with the church's ministry goals and budget planning

Consistent communication with internship supervisor and PLNU

Positive can-do volunteer attitude, a desire to reach out to your people

Completion of agreed length of volunteer internship
It is important to note that not all intern applicants are Nazarene and not all are pursuing full-time ministry, though some do meet one or both of those conditions.

The application process for internships begins each January. If you are interested in hosting an intern, please contact Brian Becker at brianbecker@pointloma.edu or (619) 849-2679.
LINK Internship Program
Connecting with a local church can help you actively foster your faith outside of PLNU. One way to immerse yourself in the local church community is through an internship. Through the LINK summer internship program, you can get connected to local churches that need your time and talents, while you receive mentoring, community living, free summer housing at the Colony apartments, and real-world experience in your area of interest at the church. Students interested in the LINK internship program should contact Wil Ryland at wryland@pointloma.edu.
Are you a church wanting to connect with and invite students into your congregation? LINK can help! If you are interested in PLNU student interns, please contact Wil Ryland at wryland@pointloma.edu.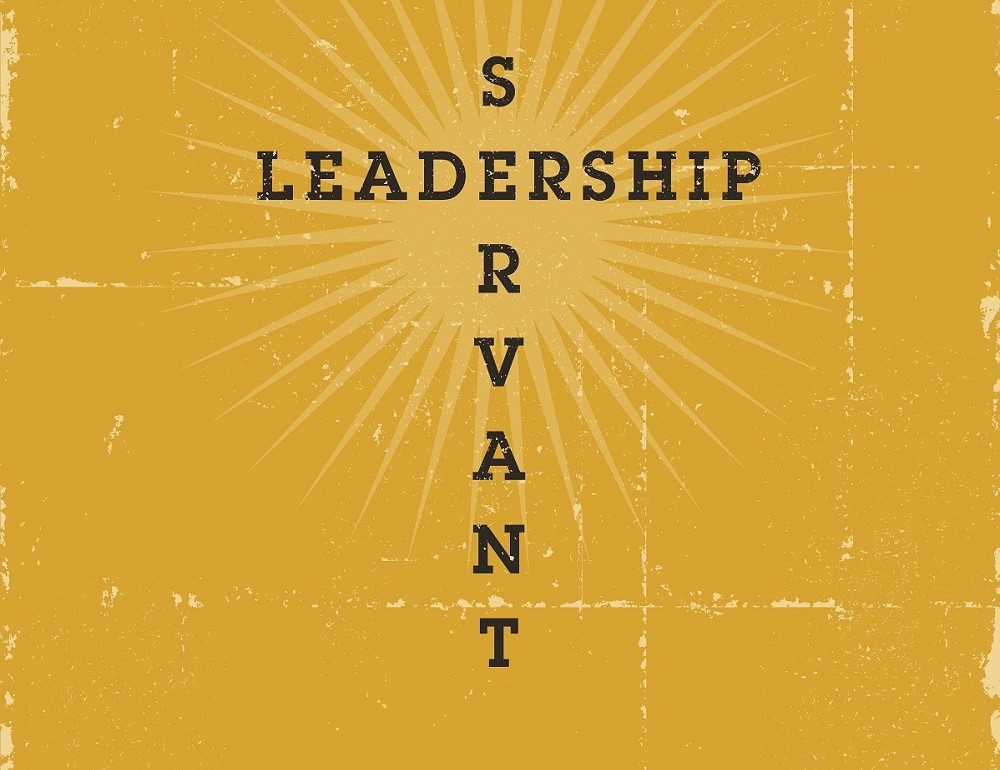 Servant-as-Leader-as-Servant: The Call to Servant Leadership
The life Jesus led models for us what it means to be a servant leader in all areas of our life.

Read More in the Viewpoint Online Magazine