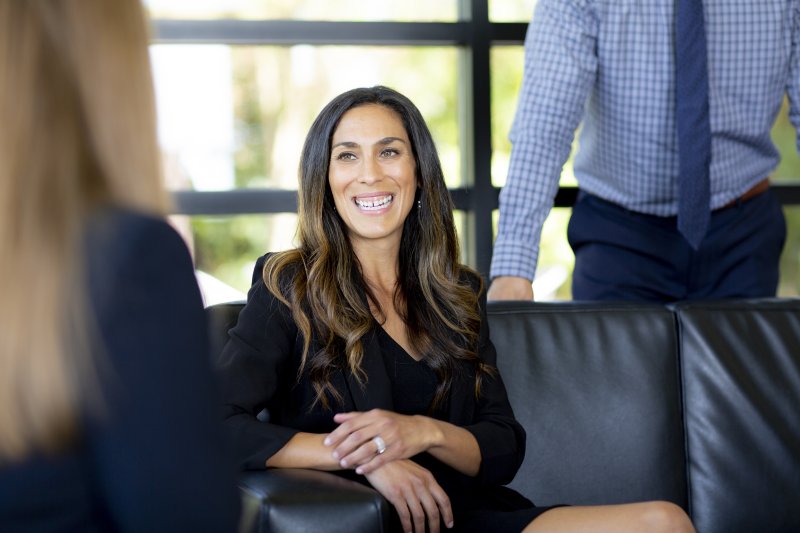 Many people dream about being in a leadership position at work, on teams, on committees, at school, or within their community. But, unfortunately, defining leadership moments can be challenging, and even more so, it can be difficult to act on those moments. Still, if you can identify the leadership moments as they appear in front of you, then you have the potential to be a great leader, and you can reap the benefits in the future.
It is advantageous to identify and cultivate leadership capabilities within yourself. Here are 12 qualities and practices that can help you become a better leader.
1. Show a Higher Level of Engagement
As a team member, it benefits you to not only be a productive teammate but also ask insightful questions and give thoughtful suggestions; this is sound advice even for those who work solo. For those of you who are already in, or have been in any leadership position, you know that the people who speak up and make themselves known are the ones that get selected for bigger and better opportunities.
An example of this is to engage more with those around you.
__________
Become who are you called to be
Pursue your purpose with us.
__________
2. Be Comfortable With Failure
Any leader will tell you that failure is inevitable and that there is nothing wrong with it as long as you learn from it. No one loves to fail, but some people are more skilled than others at studying the situation and moving forward with newfound knowledge. If you stay upset and hold a grudge because you made a mistake, then you may not have the necessary leadership traits to be good in a management role.
Failure is a prime opportunity to think like a leader (regardless of whether your position is actually a leadership role or not), pick yourself back up and keep chugging along.
3. Possess Great Communication Skills
The best leaders are also great communicators. Those who communicate ideas and thoughts in ways people understand are the people you should support as they have a clear understanding of effective everyday leadership. However, don't confuse how boisterous someone is for them being a good communicator or leader; it's not about how loud you vocalize or how much you say, but rather when you speak and the power of your words. You should seek to be thoughtful, articulate, and always choose your words carefully.
4. Know When to Listen
Spinning off from the previous point, way too many people like to speak first and not give room for others to make their ideas known. The best managers know that you ought to listen twice as much as you talk. When you show your superiors or subordinates that you spend more time listening, they will notice; people who listen more than they speak are the ones who think and ponder carefully before deciding any conclusions. No one wants to work with someone who always shoots down others' ideas in favor of their own. Another quick tip to best spot this leadership opportunity and act on it is to ensure someone else's good input is heard.
5. Don't Show Off
One of the greatest leadership moments that can arise is the opportunity to show off a little, and the most qualified leaders know that they don't need to brag to prove their worth to themselves or others. Instead, someone good at their craft can inspire the rest of the team with actions and perhaps a few carefully chosen words without putting on a big show.
6. Get the Best Out of Those Around You
If you see an opportunity to bring up those around you and make them a star, pounce on it! One of the best leadership moments that anyone can have is the chance to put others in the spotlight. This is an aspect of "Servant Leadership" where the person in charge is willing to take a step back to let a member of their team step up. Even if you're someone else's employee, if you are happy to deliver praise to whom it's due and let others shine, then you're a winner and can capitalize on one of the most challenging leadership windows.
7. Listen to Someone When They Need Your Help
It's common for people to go into "problem solver" mode when someone makes a mistake or asks for help. However, the most excellent way to support someone is to invite their solution ideas into the situation by asking what they think would be a suitable resolution and then provide a space to figure it out. By doing this, you help them form ownership of the resolution, which enables them to see how to seize the moment and make a change. Alternatively, if you are not the one in charge, then you can proactively approach your supervisor with solution ideas when a mistake is made.
if you are not the one in charge, then you can proactively approach your supervisor with solution ideas when a mistake is made.
8. Create a Safe Environment When Someone Comes to You With a Mistake
What if someone approaches you and says, "I messed up." What is your response? Do you:
Shout at them?
Push them aside and take over?
Support them and work through it together?
By creating a free space for them to work out a solution, you are showing them trust; trust is critical for any relationship, and when you trust someone, they often trust you in return. The best leaders are the ones who have the backs of their subordinates. Think about your favorite boss; the chances are that boss is your favorite because they treated you with respect.
9. In Moments of Conflict Take Emotion Out of Feedback
When conflict erupts, give constructive (positive) feedback instead of negative, knee-jerk-reaction-based feedback. Responding to conflict with more conflict only escalates the situation. In addition, negative feedback is filled with amped-up emotion that often includes screaming, yelling, or crying.
Let's say a person on your team was supposed to lead a meeting, and they botch it. You get upset with them and think they had so much time to prepare that it should've been impossible to mess up. Instead of yelling at them that they messed up, state the situation (this was your meeting and you didn't execute), the behavior (you seemed frazzled), and the impact (there wasn't a flow to the meeting, everyone in there seemed thrown off, and it took a while to get to the point). Phrasing it this way removes the emotion and provides the employee space to clarify what occurred.
Alternatively, if you were the person who goofed the meeting, then you would likely appreciate this objective, safe space to talk it out and rectify the situation.
Alternatively, if you were the person who goofed the meeting, then you would likely appreciate this objective, safe space to talk it out and rectify the situation.
10. Identify Emotion When You Notice it
When someone is unsettled, you can evade it or equal it. Alternatively, you can simply acknowledge it, which is the best choice to make here. Recognizing emotion doesn't have to be complicated; it can be as easy as, "You appear unsettled. Is this true? If so, what's going on?" This approachable, gentle opening can facilitate dialogue. For example, you may discover that they are not unsettled but confused. You now have an opportunity to learn why they're confused and what can be done to support them and clarify things. This way, you've recognized that there was some sort of issue and built space for communication. Also, if the person doesn't feel like talking at that moment, there's no harm in waiting until they are ready.
One more thing is that it's okay not to know all these things on your own. Some of the best leaders in the world still have to learn the topics discussed above through various means, such as books, lectures, organizational leadership courses, etc. As mentioned, leaders know that education never stops.
11. Become a Better Leader at Work
PLNU offers leadership degrees in San Diego that you can take even with a full-time career. If you wish to discover the leader within yourself, then check out our Organizational Leadership Master's Program. The Master of Arts in Organizational Leadership (MAOL) will equip you to lead others with genuine confidence and balance. This program is designed for working professionals with two delivery options to provide the flexibility you need to earn your degree while working in your current role. You can enroll in the 100% online format available anywhere or the in-person format that meets one night per week at our Mission Valley campus in San Diego.
12. Know That Education Never Stops
The best leaders never stop learning and constantly work on their shortcomings. An easy-to-miss leadership moment is not being open-minded to career development opportunities. If you want to be a gifted leader, you need to seize every opportunity you are given when it comes to learning new skills. Any professional who has operated in a senior position for many years will tell you that you never cease soaking up knowledge and improving yourself, and there's constantly more that you can do to make yourself an even greater leader.
Earning an MBA is an excellent avenue for anyone to develop as a leader. If you are not yet a working professional, then the Daytime MBA program at Point Loma Nazarene University would be a fitting option. The 12-month Daytime MBA is for fresh college grads who desire an expedited opportunity to build the four crucial drivers of initial career success: business knowledge, real-world experience, personal network, and purpose.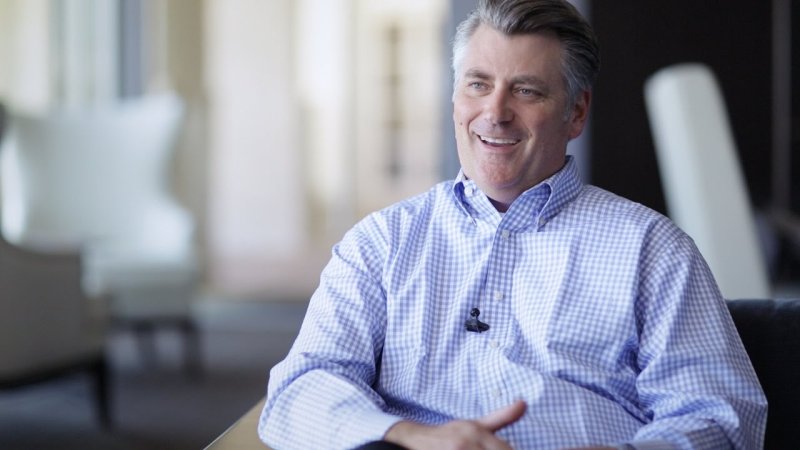 Not able to take advantage of a full-time MBA Program but still want to pursue this opportunity? Then the Evening MBA Program at PLNU is perfect for you. The PLNU Evening MBA is for experienced working professionals who wish to take control of their career by acquiring the four most important drivers of influential leadership: deep qualitative and quantitative business knowledge, wisdom in the face of difficult decisions, a robust personal network, and inspiration to follow their purpose. You can earn your MBA in 24 months through the program's convenient schedule designed for working professionals.
Or take the next step in your career and develop your leadership skills through one of PLNU's MBA program options - the Evening MBA for working professionals or the Daytime MBA for recent college graduates.
And if you want to simply talk with someone about how PLNU can help you become a better leader on your schedule, connect with a counselor or attend an upcoming information event.