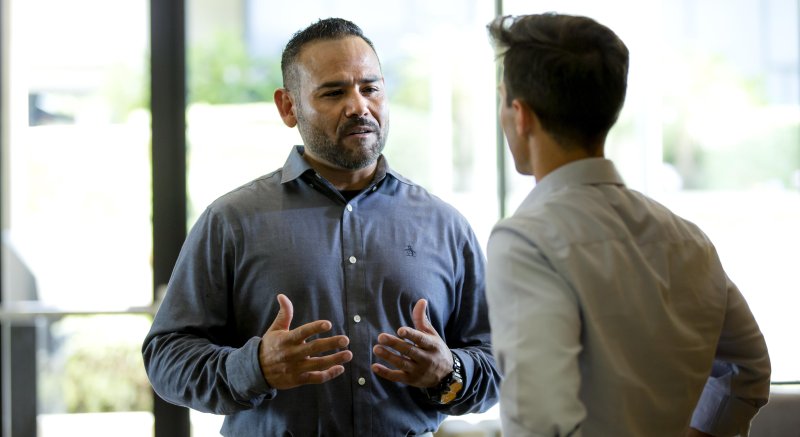 Businesses understand the importance of employing successful managers in the workplace, and approximately 95% of organizations plan on increasing or maintaining spending on leadership development, according to the Chief Learning Officer Business Intelligence Board.
Learning how to implement leadership strategies in the workplace can benefit you, your co-workers, your manager, and your company. 
Why Is Leadership Important in the Workplace? 
Whether you're working in a small business or large corporation, leadership is essential for many reasons, including employee retention. Several research studies demonstrate how different leadership styles in organizations have a direct impact on employee retention. Transformational leadership, in particular, is a particular style that encourages intellectual stimulation and individualization.
Transformational leaders motivate employees by empowering them and cultivating a space where they can share their ideas. This type of environment allows employees to feel valued and leads to less employee turnover. 
Increased productivity is another reason leadership is important in the workplace. Leadership styles, such as coaching and pacesetting, can help establish productivity in different work environments. A coaching leadership style encourages employees to set both long-term and short-term goals and develop the skills necessary to reach them.
Business leaders implement a pacesetting leadership style when they want to set different workplace productivity standards. Employees derive inspiration from the accomplishments of their leaders and then begin to increase their own productivity. In the following section, let's take a look at the first tip that can help you prepare to become a leader in your workplace. 
Tip #1: Earn the Respect of Your Boss and Co-Workers 
An essential aspect of a workplace environment revolves around respect. One way you can earn the respect of your manager and co-workers is by respecting them. Being open to their ideas, actively listening to them when they speak, having engaged body language, and acting professionally can  demonstrate that you respect them. 
__________
Experience life-changing education.
Connect with PLNU.
__________
Another way to earn respect is by standing up for team members. Healthy work environments don't allow inappropriate behavior or misconduct; however, some situations may slip under the radar or might be just slightly uncomfortable. Standing up for employees, connecting them with human resources, or intervening in uncomfortable situations are ways you can create a healthier work environment and earn the respect of co-workers. 
Tip #2: Create Strong Connections with Co-Workers 
Several studies have shown that 65%-68% of individuals do not feel engaged at work due to not feeling recognized by their leaders or managers. Cultivating an environment where employees and co-workers feel comfortable to create connections and build relationships with one another is essential. As an aspiring leader, you can do this by:
having a positive and engaging attitude
being honest
encouraging open communication
being trustworthy
rewarding creativity
Many individuals spend the biggest percentage of their time at their jobs. When they have strong connections with their bosses and co-workers, going to work feels more enjoyable. In fact, employee satisfaction increases by 50% after individuals develop work relationships. 
Tip #3: Lead By Example on a Daily Basis
Another way to become a leader in your workplace is when you lead by example. Perhaps there's a project or work responsibility that might not be the most popular choice. By volunteering for harder or less desirable work, you demonstrate that you have a servant's heart. This can help you establish yourself as a hard worker who is willing to go the extra mile. 
You can also lead by example by following company policies while making decisions. Whether you're addressing a minor issue or a large problem, it's important to work within the company's standards and adhere to guidelines. Devoting time to training and development is also essential. Managers and leaders can't expect employees to follow policies of which they aren't aware. By leading training sessions or creating educational materials, you can help create a safer and healthier work environment. 
Even if you naturally know how to lead by example, the intricacies of business law and organizational regulations can lead to complicated situations. Earning a Master of Arts in Organizational Leadership (MAOL) can help you better understand how to deal with the nuances of business settings. Courses such as Organizational Communication, Human Resources Issues, and Concepts of Strategic Leadership can help you prepare for the social, political, behavioral, and cultural aspects of working as a leader within your company. 
Tip #4: Develop Leadership Skills That Will Set You Up for a Promotion 
Anyone can actively make the decision to take on the responsibilities of a leader in the workplace. However, if you want to set yourself apart from your co-workers and be promoted to an official leadership role, it can be helpful to do a few things, such as act as a mentor to new employees who are unfamiliar with the company. 
Serving as a mentor for new employees can benefit them, as they can learn new skills or understand certain job duties better. It can also benefit you as it gives you hands-on experience as a leader and demonstrates to your manager that you care about the company.
Serving as a mentor for new employees gives you hands-on experience as a leader and demonstrates to your manager that you care about the company.
Another way you can set yourself up for a potential promotion is by cultivating your own personal and professional growth. One way you can do this is by furthering your education. Earning an advanced degree, such as a Master of Business Administration (MBA), can help you develop the knowledge and core skills you need to take on a management or leadership role. Courses such as Business Ethics, Leading with Integrity, and Managing in a Changing Environment can help prepare you to make decisions that benefit your company.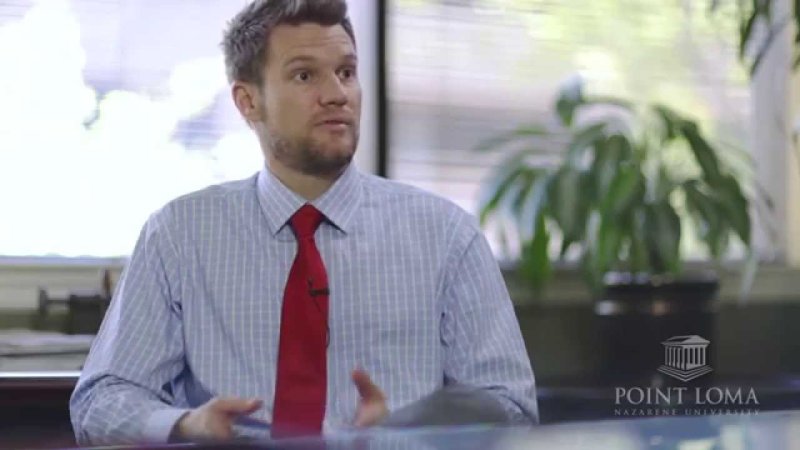 Apply Your Skills to the Workplace
Whether you're looking to spark change in your organization or touch the life of one co-worker, implementing leadership strategies in the workplace can benefit you and your company in many ways. If you're devoted to developing essential skills and becoming a leader in your company, earning a Master of Business Administration degree or Master of Arts in Organizational Leadership from Point Loma Nazarene University might be the right choice for you. 
With MBA Daytime and MBA Evening options, you can advance your career while you continue to work and gain experience in the field. Learn more about how a graduate degree can help you reach your professional goals in business and organizational leadership by contacting an admissions counselor today. 
---
About the Author 
McKenna Themm earned her Bachelor of Arts in Literature and Writing and is currently pursuing her Master of Fine Arts in Creative Writing. She works as a freelance writer and lives in San Diego, California.