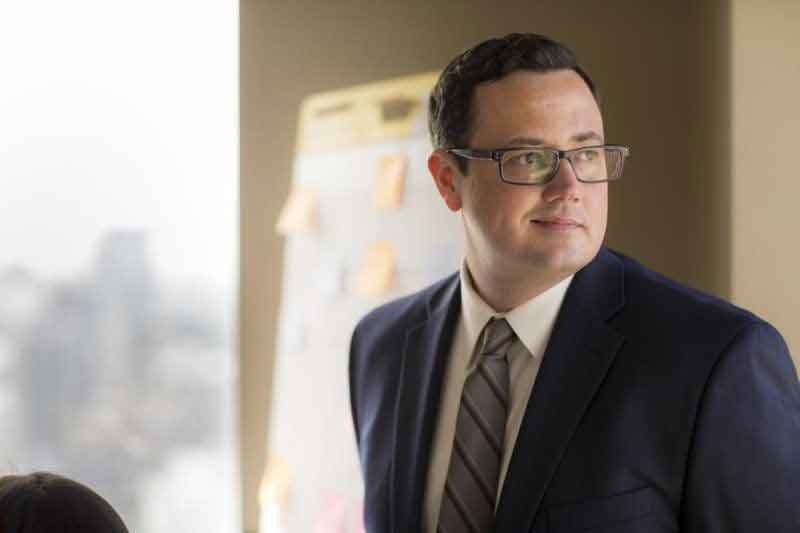 A bachelor of business administration is a unique degree option particularly suited to students who haven't yet completed a bachelor's degree.
PLNU offers a flexible program option for those looking to earn their degree while providing credit for college courses you've already taken. This degree is designed to help you take full advantage of the credits you've already earned while engaging you in classes that will set you up for success in your current or future career.
What is business administration?
Students looking into a bachelor of business administration should spend some time exploring the field before applying for the program. In general, business administration degrees are designed to prepare students for roles in management in companies or organizations. A bachelor of business administration program in particular is designed to take the information and education that a student already has and integrate it with relevant best practices. 
Watch the video below to learn how PLNU's BBA program brings experienced professors directly to you and places you alongside peers who also want to use business to do good.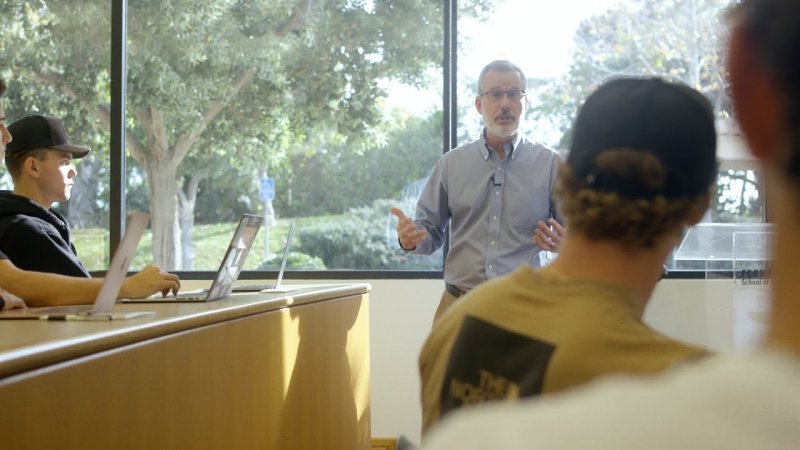 It's worth noting there are different degree paths for those interested in business administration versus business management. The two fields are closely related, but with business administration you can expect to be more hands-on with infrastructure that's already been created within an organization. Whereas with business management you may be asked to work more on creating that structure. 
__________
It's never too late to start your journey.
Earn your BBA degree either fully online or hybrid!
__________
What is a degree in business administration used for?
Most business administration degrees are going to focus on teaching you skills that are useful in a business environment. These include:
Marketing
Communication
Problem solving
Finance
Accounting
Data organization
There may also be other material you'll study in your program depending on the university you choose. For instance, PLNU's bachelor of business administration program includes courses that reflect PLNU's identity as a university, such as:
International business
Human resources management
Ethics
Sustainability practices
Once you've graduated with a bachelor of business administration you'll be prepared for jobs in marketing management, human resources, operations, and business management. Business administration programs also set you up to continue your education with many students moving on to more advanced master's degrees or professional credentials. 
Can you get a business administration degree online?
Yes! Many universities recognize students pursuing a business administration degree are looking for flexibility in the program structure. As a result, programs are often hybrid with courses offered at a variety of physical campus locations or completely online. Students will want to review which courses are offered at which locations and confirm any required in-person meetings with program advisors before committing to a hybrid or online option.
Business administration curriculum 
Curriculum in most business administration programs includes a breadth of material. Some consistencies across programs include courses in finance, accounting, marketing, communication, sales, economics, organization, and management or leadership theory. You can also expect a variety of concentration options including entrepreneurship, law, strategy, and real estate. A concentration is designed to complement your degree program by offering extra course options in a specific field that will help you gain the skills to work in a more specific area of business administration. 
It's important while deciding on a program to get in touch with a program administrator or counselor to go over coursework and timeline for completion. These staff members can put you in touch with alumni who have already graduated from the program so you can ask them specific questions on coursework, and they can also help you better understand how the program will set you up for future success in your field of choice. Program counselors will also be able to tell you which of your previously taken courses will count toward your degree.
Business administration careers 
Once you've earned your degree you can apply for openings in marketing, sales, business operations, human resources, advertising, digital media, or internal communications. And don't forget, professors and peers in your program may be the best way for you to make connections in your field. 
The professors in a bachelor of business administration program are often working business professionals themselves or individuals who had success in the business world before pursuing doctorate degrees and teaching at the college level. Your cohort and professors will provide excellent opportunities to network.  
Study business administration at PLNU
PLNU offers both a hybrid and an online approach to the bachelor of business administration degree. The staff and faculty want to help you earn as many credits from courses you've already taken while guiding you as you engage with new course material. The application process takes all of your previous coursework into account and it's important to note you'll want to select the "Adult Degree Completion" option when you do submit an application.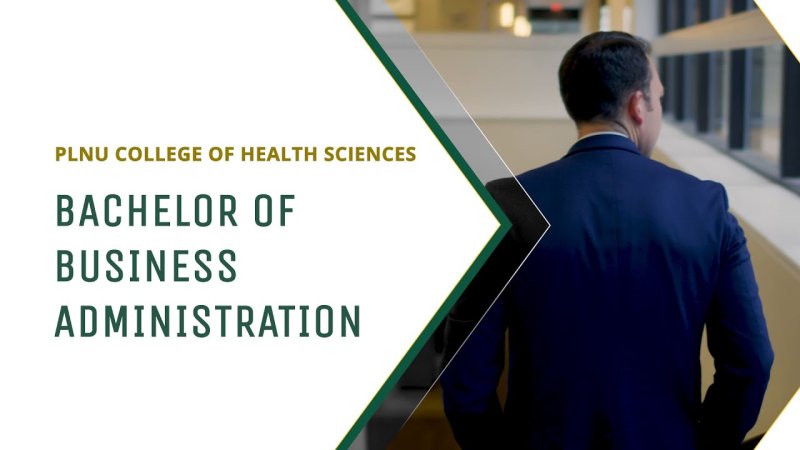 Program start dates depend on the path you decide to pursue. The hybrid coursework begins traditionally in the fall, but the online program has six start dates year-round so you can start pursuing your degree at the best time for you.
Studying business administration at PLNU sets you up for success while you pursue the completion of your degree. Students pursuing this versatile degree learn what it means to build a business and make it successful, as well as how to work within a company structure toward collective team goals. With three physical campus location options and a fully online degree path, PLNU's bachelor of business administration degree fits perfectly with any student looking to continue their education and pursue new success in the business world.