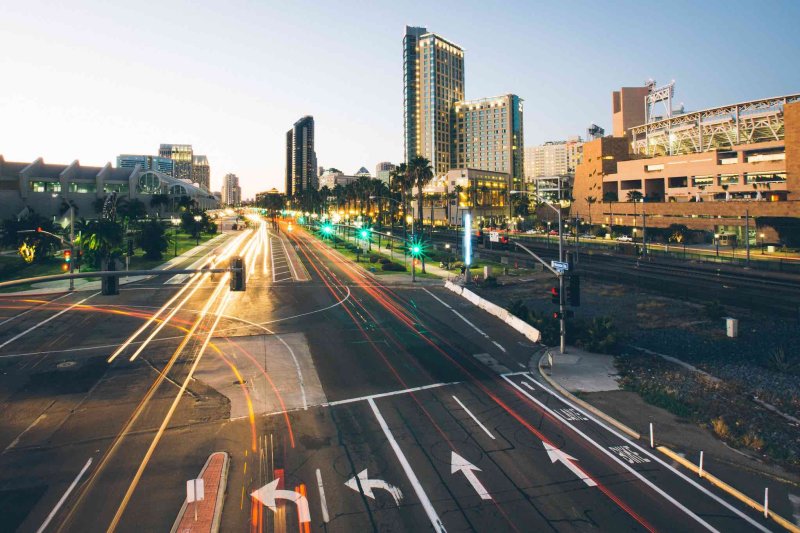 As a professional, you've probably thought about this question often: Should I go to graduate school, and, if so, where? That's a valid question! There are many benefits to graduate school and deciding whether and where to go is an important decision that shouldn't be taken lightly.
When thinking about the progression of your career you've probably encountered one of these challenges: a sense of stagnation at your job, a competitive and seemingly insurmountable job market, or a lack of know-how or skills. The truth is, obtaining a graduate degree is often a solution many professionals turn to to help overcome these challenges. 
Graduate degrees can improve your job situation by helping you acquire the necessary skills for a promotion or a career change, or can help you stand out in a competitive job market. The question remains, however, what are some of the best places to go to graduate school? We're here to let you know that nothing beats sunny San Diego, California. America's Finest City isn't only enjoyable to live in but has a job market that'll give a boost to your graduate degree prospects and jumpstart the next step in your fulfilling career journey. 
Here are some reasons why you should go to graduate school in San Diego.
What is San Diego Known For?
When considering a move to a new city, for educational purposes or any reason, it's important to think about quality of life. Although work and school are important, life outside work is important and can make or break our experience. The good news is San Diego is a great and fast-growing city with plenty to do to fill your time when you're not working or studying.
Located in Southern California, San Diego is known for its great weather. Temperatures vary from 50ºF to 77ºF and rarely drop below 44ºF. Additionally, the city averages 266 sunny days a year, great for multiple outdoor activities including the beach, surfing, biking, hiking, fishing, and snorkeling.
Speaking of outdoor activities, if you're a surfer or would like to try your hand at the sport, San Diego is the perfect place to live. It is home to some of the best surfing spots in the country, and around the world with consistently good conditions throughout the entire year. It also sports a dynamic surf culture that'll make you feel right at home in this popular activity. 
If cultural outings are more your speed, San Diego offers a variety of gastronomy and foods for you to try, including some of the best Mexican food in the country (no wonder, seeing as the city borders Mexico). You can also visit multiple museums, art galleries, and botanical gardens such as Balboa Park, the largest cultural urban park in the country, as well as the world-famous San Diego Zoo. In addition, you'll find there's always something to do during the weekends, including live concerts, beach parties, and sporting events. 
Tired of the hustle and bustle of city life? San Diego's culture is significantly more laid back compared to other cities and you'll be amazed at how relaxed people are. San Diegans also tend to be genuinely open and kind toward each other, which contributes to a welcoming and heart-warming culture. Housing in any major city is certainly more expensive, but San Diego is much cheaper than living in cities like Los Angeles or San Francisco. You may have to live with a roommate or two to start, but the city's plethora of activities will more than make-up for that!
Job and Economic Outlook for San Diego
One of the concerns of many graduate students is whether they're able to get enough experience or even have a shot at the competitive job market following the completion of their degree. The truth is, however, graduate degrees can help you develop the professional skills you need to set you apart when entering the job market. The more knowledgeable and proficient you are in your field of choice, the better prospects you'll have.
San Diego's a great city to put down roots in as it sports a growing job market, giving you multiple opportunities for career advancement. Future job prospects for San Diego look good. In fact, San Diego's job market is set to grow about 35% by 2029, which in the next ten years is higher than the U.S. average of 33.5%. 
The city is home to multiple industries seeking new professionals, the largest of which are technology, defense, tourism, health care, and research. 
The U.S. Navy and Marine Corps are among the largest employers in the region with multiple career advancement opportunities. Jobs in health care are also prominent due to the presence of organizations and institutes such as Kaiser Permanente and Sharp Healthcare. Education also has great career prospects as San Diego is home to multiple universities including the University of California, San Diego, San Diego State University, and Point Loma Nazarene University (PLNU).
San Diego's job market is set to grow about 35% by 2029, which in the next ten years is higher than the U.S. average of 33.5%. 
Best Master's Degrees in San Diego
Universities in San Diego annually attract thousands of students from all over the country and the world. The city has many large universities and colleges students can choose from when it comes to pursuing their education. If you're looking for a more unique and personalized experience, however, look no further than PLNU. 
Within PLNU's Graduate & Professional Studies, educators seek to go beyond acquiring a degree to help you find your calling and purpose intellectually, professionally, and spiritually. PLNU is known for its sense of community and support. Its 15:1 student-to-faculty ratio leads to a more personalized education experience and more access to mentors, professors, and networks. 
Take a look at PLNU's Balboa Regional Center for the College of Health Sciences. Located in San Diego's Kearny Mesa neighborhood, the Balboa campus offers state-of-the-art classroom, research, and fitness spaces designed to prepare graduate-level students in PLNU's kinesiology, athletic training, exercise science, sport performance and sport management, physician assistant, and occupational therapy programs.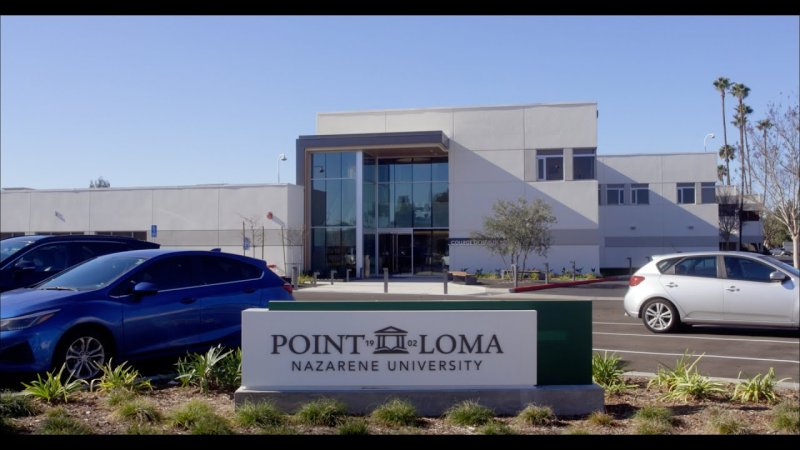 In addition to a community-based approach, PLNU offers rigorous and high-value education opportunities that are useful for career advancement. With graduate and professional degrees, certificates, and credentials for working adults in the areas of health care, education, science, leadership, business, clinical counseling, and more, PLNU pays special close attention to the industries related to each program, designing the coursework around the needs of the job market and the specific fields. The curriculum also offers you hands-on experience to boost your skills and help you stand out in the job market. 
Graduate school is a big decision with many factors including the location in which you pursue your studies. Not only is San Diego a wonderful city to live in, but it's also home to incredible institutions like PLNU that will help you achieve your academic, professional, and personal goals. 
Ready to make the leap?