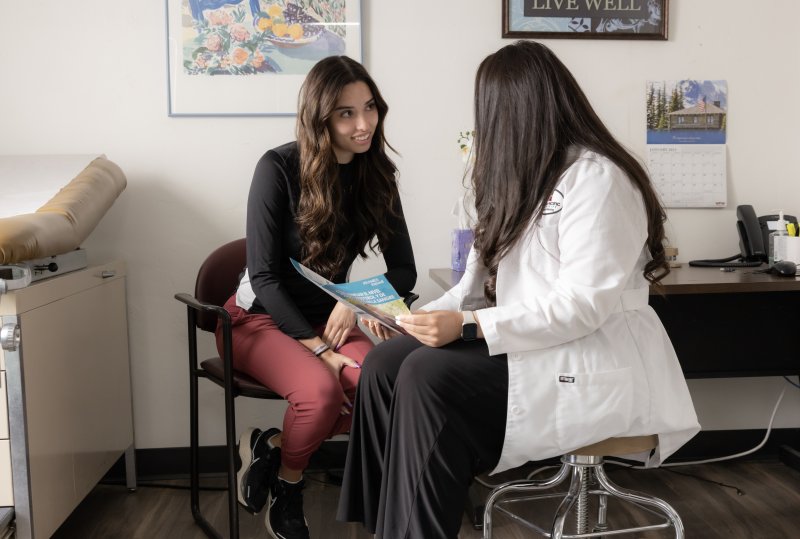 As people continue to live longer and healthier lives, healthcare workers like nurses and physicians are becoming increasingly important to the world. Working as a family nurse practitioner is a flexible and rewarding career path that can help you take your nursing career to the next level. 
What is a Family Nurse Practitioner?
A family nurse practitioner, or FNP, is an advanced practice registered nurse (APRN) who works in general care for patients of all ages. As an FNP, you would work with patients from birth throughout the course of their lifetime. 
Like most members of the medical field, FNPs are highly educated, starting as registered nurses (RN) and going on to a master's or doctoral degree in nursing before specializing further and obtaining a license to practice in their chosen state. Once you've completed your education you can operate fairly independently. 
*Note: The National Organization of Nurse Practitioner Faculties (NONPF) made the commitment to move all entry-level NP education to the DNP degree by 2025.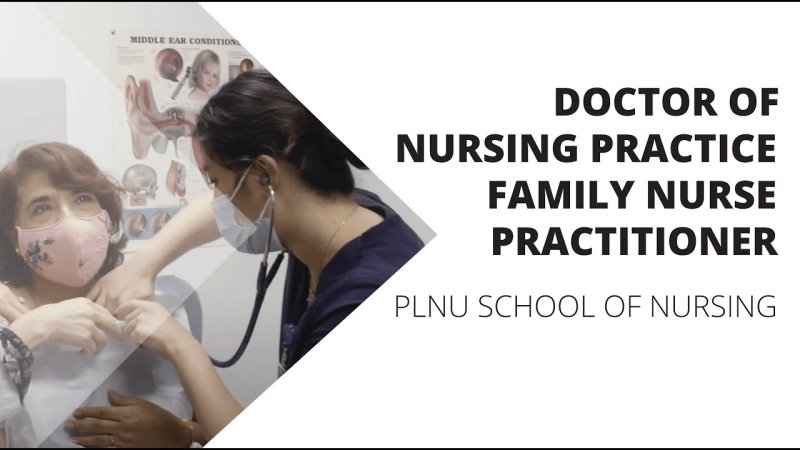 As an FNP you would be expected to perform many important tasks such as:
Prescribing medications
Ordering and interpreting diagnostic tests
Performing physical examinations
Serving as a primary care provider
In some states you would be required to work under a physician to do some things like prescribe medications, but in many states, it is not a requirement. FNPs are qualified to perform many of the same tasks as physicians and have the option to specialize further in areas like obesity, diabetes, or pain management. As an FNP you will not only be able to diagnose a patient's illness but also help put together a treatment plan. You get the benefit of working with individuals and families over longer periods of time. 
Average Salary of a FNP
According to the Bureau of Labor Statistics (BLS), in 2021, median annual income for nurse practitioners was just over $123,000 per year. The most popular states for employing nurse practitioners were California, Texas, Florida, and New York with California paying the most for nurse practitioners at $158,130. Keep in mind that state location, cost of living, and benefits packages all impact the final amount you will have access to actually spend.
______
Who are you called to be?
Pursue your purpose at PLNU.
______ 
Where can I work as a Family Nurse Practitioner?
Fully licensed family nurse practitioners can work in a variety of healthcare settings. In all of these locations, you would work to provide high quality care to your patients. Beyond these perhaps more typical healthcare settings, you would also be qualified to work in some of these more unique positions as an FNP.
For each of these roles, you need to have the right qualities to work with patients. Family nurse practitioners should be attentive, compassionate, communicative, and competent, and you must display the highest levels of integrity. 
1. Nursing homes
In a nursing home setting, you would work on a variety of tasks including providing clinical care for residents, performing comprehensive medical assessments, ordering tests and procedures, and providing general medical care based on the patient's needs and levels.
2. Hospitals
While most often associated with private practice, as an FNP you would also be qualified to work full-time in hospitals. The biggest differences between hospital work and primary care work will be the hours and the type of work you do. 
As an FNP in an emergency room setting, for example, you might start a shift in the middle of the night. In a hospital setting, you will also need to get used to a faster pace of work and providing more acute care.
3. Private Clinics
Perhaps the most popular place for FNPs to work, private clinics provide a wide range of services to patients of all ages. As a fully licensed family nurse practitioner, you might choose to start your own private clinic or work with a physician in theirs. 
Daily tasks include physical examinations and diagnostic tests as well as maintaining patient records. Hours are much more flexible in this setting. You would be expected to work two to three days from 9 a.m.-3 p.m. 
4. Schools and Colleges
Working for a university or school, your role will include providing acute and chronic illness and injury management. Beyond that, you may be expected to track patient progress, prescribe medications and therapies, provide health screenings and immunizations, and provide other primary care services. 
Working with a student population can be fun and more diverse in a day than working at a primary care practice. Not only will you be working with a variety of different injuries, you may also be working with parents or guardians to help patients with special healthcare needs. Many of the patients in this environment have diagnosed mental health disorders and it's your job to have a plan in place to help them make it through the day. Keep in mind you will also need to meet many advanced nursing requirements to fill this role. 
5. Veterans Administration
As a family nurse practitioner working at the Veterans Administration (VA), you will perform medical care similar to the work you might perform at a private clinic working under a physician. You may be supervised by a doctor but are expected to be able to perform tasks autonomously. As one of the largest employers of advanced practice registered nurses (APRNS), the VA is an excellent option for family nurse practitioners looking for work.
6. Home Health Agencies
As an FNP working for a home health agency, you will provide home-based care for patients with chronic illnesses or conditions. In these environments, you work independently to conduct assessments, diagnose, order and provide treatment, and evaluate patient care. In this role you are also working outside a typical healthcare facility, instead meeting patients where they live to provide care.
Take the next steps
If you are an RN and considering a career as an FNP, your next step is to find an accredited master's or doctoral nursing program that can help you refine your skills and gain the clinical hours required to take the FNP exam. PLNU's Master of Science in Nursing and Doctor of Nursing Practice, Family Nurse Practitioner programs offer flexible programming at one of the best nursing schools in California.