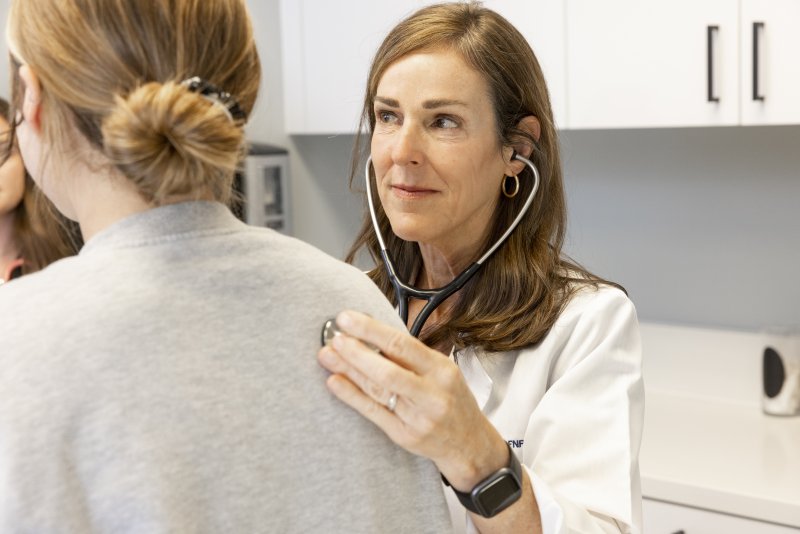 With healthcare occupation jobs on the rise over the next 10 years, it's helpful to explore all of the opportunities available within the field. From physicians to family nurse practitioners to clinical nurse specialists, there are multiple roles within the healthcare space offering steady employment and consistent financial stability.
What is an FNP?
A family nurse practitioner or FNP is an advanced practice registered nurse (APRN) who works with patients of all ages in a general care role. FNPs enjoy many of the same perks as physicians and often work under one, though they can work independently. This type of nurse is also qualified to work in a variety of settings performing many duties, including:
Manage lifelong care for patients of all ages
Conduct examinations
Diagnose illnesses
Create treatment plans for chronic and acute conditions
Order and interpret diagnostic tests
Provide counseling on disease prevention and healthy lifestyle habits
Prescribe medications (regulated at the state level)
Serve as the primary care provider for their patients
FNPs can work in hospitals, schools, state and local health departments, clinics, and nursing homes. To become an FNP you'll need to earn an undergraduate degree in nursing from an accredited nursing program and pass the National Council Licensure Examination (NCLEX) to become a registered nurse.
After you've completed this process, you'll need to enroll in a master's or doctoral program for nursing to gain the experience and clinical hours required to take the American Nurses Credentialing Center (ANCC) or the American Association of Nurse Practitioners (AANP) exam. The National Organization of Nurse Practitioner Faculties (NONPF) made the commitment to move all entry-level NP education to the DNP degree by 2025.
After completing this exam, you will need to look up the state licensure requirements for the state you plan on practicing in to see if there are any further certifications required before you can start working in the FNP field.
What is a CNS?
A clinical nurse specialist, or CNS, is also an APRN. Clinical nurse specialists have clinical expertise in a specialized area of nursing and are usually educated at the master's or doctoral level. Like many other APRNs, they have met general and state licensure requirements to practice in their field. CNSs often occupy a supportive role to the rest of their healthcare colleagues, analyzing how to implement patient plans more effectively and how to improve outcomes.
This role is more behind-the-scenes, and while there are many CNSs who work directly with patients, their training makes them experts in improving health systems to achieve larger goals. 
A CNS will rarely work independently and is usually interacting with interdisciplinary staff to ensure the best care practices. They focus on improving the system as a whole, and while they work alongside other nurse practitioners with specific patients, their work often impacts populations rather than single individuals. For example, a CNS might work to:
Reduce hospital costs and length of stay
Reduce the frequency of emergency room visits
Improve pain management practices
Increase patient satisfaction with nurse care
Reduce medical complications in hospitalized patients
To become a CNS you will need to become a registered nurse, passing the NCLEX. Next, you'll need to apply to a master's, postgraduate, or doctoral program to earn a secondary degree and meet the clinical hour requirement.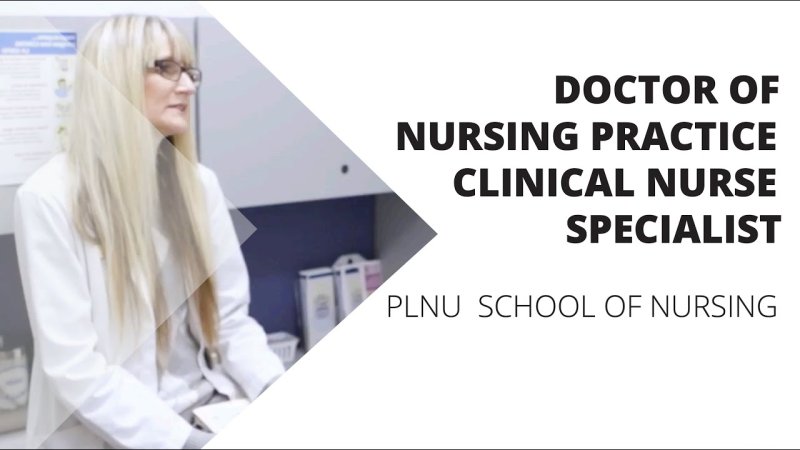 Finally, you'll apply to take the national board certification exam administered by the AACN or ANCC. Once you've passed the exam, you'll need to meet the licensing requirements for the state you plan to practice in before you can start working. These licenses need to be renewed every five years. 
What does an FNP do? 
A family nurse practitioner cares for a patient throughout their life. They often form close relationships with these patients and their families. They are skilled in diagnosing a broad range of illnesses. 
In a day, an FNP might perform a physical examination for one patient, prescribe medication for another, and develop a treatment plan for a chronic illness for another patient. FNPs are involved in a variety of healthcare spaces including schools, hospitals, and state healthcare facilities. As a result, they need to be well-versed in many areas of health and illness.
______
Who are you called to be?
Pursue your purpose at PLNU.
______
What does a CNS do? 
A CNS is sometimes labeled the "patient advocate" because it's their job to provide patients with affordable care opportunities while still maintaining the highest levels of health outcomes.
These advanced practice nursing specialists not only work to have a positive impact on patient care but also to improve nursing as a profession. In a day, a CNS might work with nursing staff to optimize patient care, develop a specialized treatment plan after a patient examination, incorporate leadership practices that promote staff teamwork, and participate with colleagues in new research. 
What are the similarities between an FNP and a CNS?
Both FNPs and CNSs follow a similar educational path. To work in these fields you need to:
Earn an undergraduate degree in nursing from an accredited program
Take the NCLEX and pass, becoming a registered nurse (RN)
Earn a master's, postgraduate, or doctoral degree in nursing from an accredited program
Take and pass an additional licensure exam (this will depend on whether you're taking the FNP or CNS path)
Meet the state licensing requirements for the state you plan to practice in
Both FNPs and CNSs can work in a variety of settings, including hospitals, clinics, schools, and nursing homes. Family nurse practitioners and clinical nurse specialists are both APRNs interested in providing the best care for their patients.
What are the differences between an FNP and a CNS? 
While the work settings, educational paths, and motivations for FNPs and CNSs might overlap, the actual work they do is different. 
A family nurse practitioner generally works directly with patients of all ages to provide a variety of services over those patients' lifetimes. A clinical nurse specialist may work directly with a patient from time to time but is mostly focused on how to work with their fellow nursing colleagues to create the best care for multiple patients. 
FNPs are trained to take on large patient numbers but to work with them individually on their illnesses and treatment plans. 
CNSs are trained to look at the big picture and take in the system as a whole where they work. They are experts in understanding how to deliver the best care in the most efficient way and widely implementing the improvements they develop.
How to choose which career is right for me? 
When deciding between the family nurse practitioner path and the clinical nurse specialist path, it's important to decide which type of nursing aligns with your skills and qualities. 
FNPs are generalists and work with experts when they have a patient who needs that kind of care. CNSs work with nurses and other healthcare professionals as well as patients to improve nursing systems overall. 
If you're interested in more one-on-one interactions, a career as an FNP might be more aligned with your skills. If you prefer to think about the big picture and problem-solve on a daily basis, then a job as a CNS might appeal more. 
Regardless of which path sounds more appealing initially, it's best to do research on your own and ask the experts. Check in with any nursing programs you are interested in applying to, and ask their faculty members to share details on each path. From there you can make your decision. 
Take the next steps
If you're ready to take the next steps in your nursing career, PLNU offers multiple paths to the FNP and CNS roles. We offer postgraduate programs for FNP and CNS pathways. Earn your Doctor of Nursing Practice in Family Nurse Practitioner or Clinical Nurse Specialist. PLNU is an excellent option for your nursing education from start to completion.