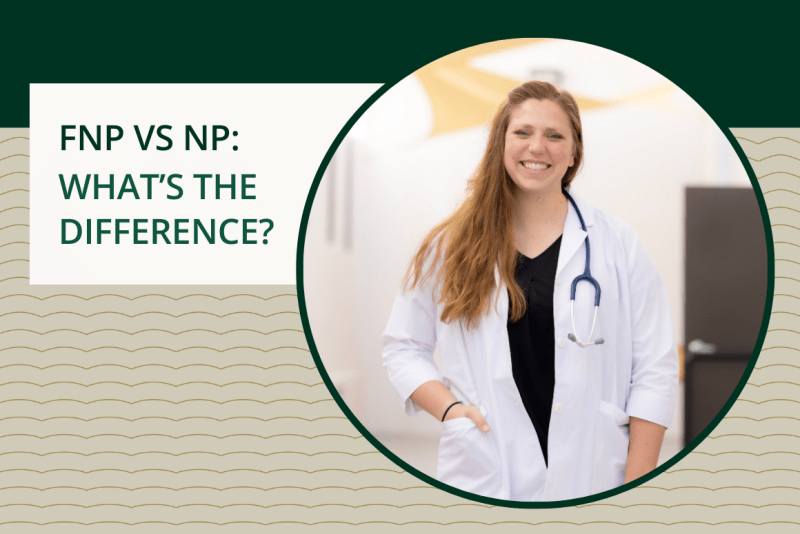 As the healthcare field continues to grow over the next 10 years, jobs like family nurse practitioner or FNP will only continue to become more in demand. 
What is an FNP? 
An FNP is a specific kind nurse practitioner who has many of the same duties as a physician and often cares for patients and their families throughout their life. FNPs take a lengthy education path anywhere from two to five years depending on where you are in your nursing education. 
FNPs start with a nursing undergraduate degree from an accredited nursing program before moving on to pursue a secondary degree that will set them up for certification. These degree programs can range significantly from in-person to fully online and asynchronous like PLNU's Doctor of Nursing Practice, Family Nurse Practitioner. 
Once you've completed all of your classes and met the clinical hour requirements, you can sit for the FNP certification exam through the American Nurses Credentialing Center (ANCC) Family Nurse Practitioner Board Certification. Finally, after passing the certification exam, you are required to take the licensing exams for the state or states you wish to practice in. The requirements are different for each state. 
Where can you work as an FNP?
As an FNP you can work in a variety of spaces including:
Hospitals
Private Clinics
Community Clinics
Long-term care facilities
Private care practice
Urgent care sites
Home health agencies
Veterans Administration
Schools and colleges
What can an FNP do?
Family nurse practitioners have the benefit of more independence, as opposed to registered nurses, and can:
Prescribe medications
Manage care for patients of all ages
Educate patients in preventative care
Conduct examinations
Serve as a primary care provider. 
With individuals continuing to live longer and investing more in preventative medicine, FNPs' job opportunities will only continue to increase. 
What is an NP?
A nurse practitioner, or NP, is a more focused designation of nursing. NPs are a type of advanced practice registered nurse (APRN). Nurse practitioners can choose to go into specialized areas such as cancer care or psychiatric mental health care once they've obtained their degrees and passed certification.
Nurse practitioners can work in many healthcare spaces including:
Hospitals
Emergency rooms
Private physician offices
Nursing homes
Public health departments
Schools
Home Health
Like many other jobs in the healthcare space, the demand for nurse practitioners is expected to increase heavily over the next 10 years with the Bureau of Labor Statistics predicting 40% job growth.
What are the similarities between an FNP and an NP?
Nurse practitioners and family nurse practitioners are both advanced practice registered nurses (APRNs) and share a similar rate of job growth over the next 10 years. Both are expected to increase in demand significantly as people live longer and take more interest in wellness and preventative care. Both of these roles require similar characteristics in those who occupy them, prioritizing qualities like:
Attentiveness
Compassion
Integrity
Competence
Communication
Nurse practitioners are often a specialized type of family nurse practitioner. Where an FNP works with a broad range of patients of all ages, an NP might specialize in pediatrics or women's health for a certain age group or condition. 
Both NPs and FNPs are required to complete a certain level of education and certification to practice and both are considered APRNs. Both of these roles can operate fairly autonomously across states without the supervision of a physician. 
______
Who are you called to be?
Pursue your purpose at PLNU.
______
What are the differences between an FNP and an NP?
While FNPs and NPs share many things in common, there are a few differences that can help you decide which path is best for you. 
FNPs usually work with a patient and their families long term. That means they deal with many diseases, conditions, and illnesses over the lifespan of a person. They are a more generalized type of nurse practitioner and their education tends to be slightly different from that of a nurse practitioner. 
For most of their initial education, FNPs and NPs will follow the same path:
Graduate from an accredited program with a Bachelor of Science in Nursing
Take and pass the National Council Licensure Examination (NCLEX) and obtain an RN license
From here, if you choose to become a family nurse practitioner, you'll need to earn a degree through an accredited FNP program. There are a variety of options, including:
Programs like these will help you gain the experience and skills you need to be successful in this field.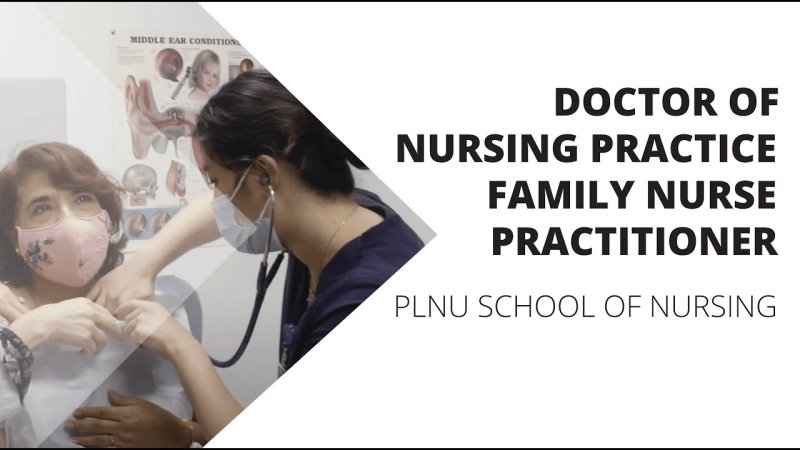 If you are planning on becoming a nurse practitioner, your path will look slightly different. NPs are required to obtain a Master of Science in Nursing (MSN) before sitting for a second licensing exam called the National Nurse Practitioner Certification Board Exam. 
Once you pass this exam you can apply for licensure in your state of practice. These licenses must be periodically renewed based on each state's certification board requirements. After obtaining your license, you may specialize in a certain area. NPs are allowed to practice independently in most states without physician supervision.
How to choose which career is right for me? 
Family nurse practitioners and nurse practitioners share an educational background and many of the same personality characteristics, but the work they do can be very different. When making a decision on which path to choose you should ask yourself the following questions:
What hours do you want to work?
Are you more comfortable working with large numbers of patients with a variety of conditions and illnesses, or do you prefer to specialize?
FNPs are generalists and work with experts when they have a patient who needs that kind of care. NPs will usually become experts in a certain area of nursing, preferring to specialize in one kind of chronic condition or illness. 
If you like working with large numbers of patients in a one-on-one environment through many stages of their lives, FNP might be the right role for you. However, if you want to become an expert in a chosen illness or disease and work to treat that across a variety of patients, then the NP path will better prepare you. 
Regardless of which path sounds more appealing initially, it's best to do research on your own and ask the experts. Check in with any nursing programs you are interested in applying to, and ask their faculty members to share details on each path. From there, you can make your decision. 
Take the next steps
Take the next steps to prepare for your FNP and NP exam with programs like PLNU's Master of Science in Nursing or Doctor of Nursing Practice, Family Nurse Practitioner. If you're just starting your nursing journey and are interested in PLNU's undergraduate programs, you can learn more about all of the offerings of the School of Nursing.