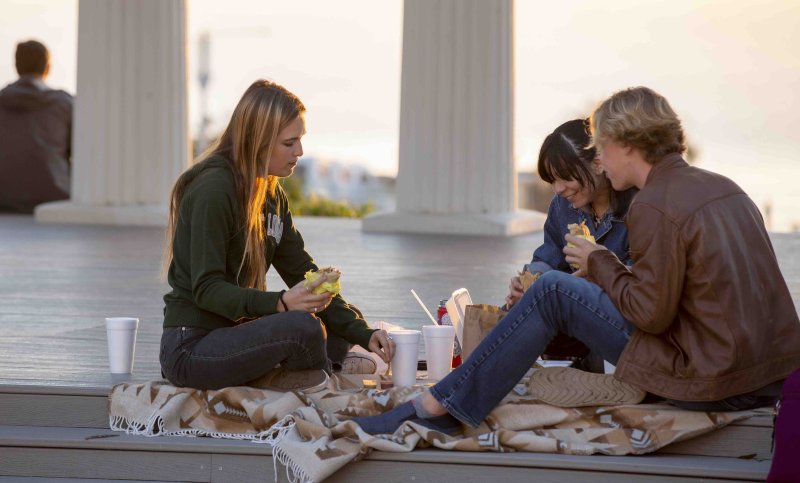 When you're craving a burrito in San Diego, all the amazing choices can be nearly overwhelming — especially knowing you're choosing among the best of the best. Fortunately, you don't have to look any further!
Through two weeks of polling on PLNU's official Instagram, the Loma community's done the hard work for you, rating the official best burrito places in all of San Diego.
Coming in at Number One: Ortiz's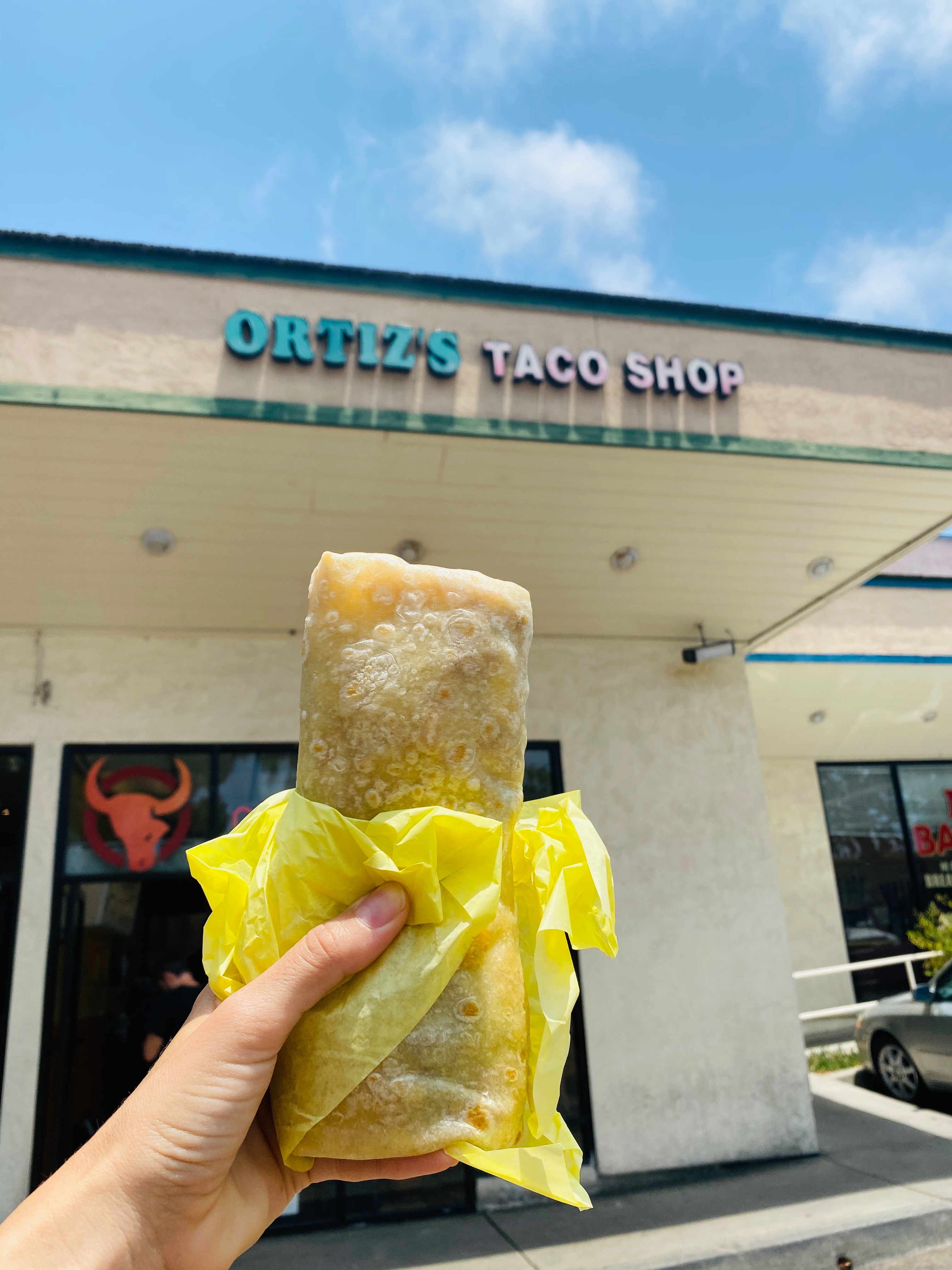 Ranked as Loma's favorite burrito place in San Diego, Ortiz's Taco Shop doesn't mess around when it comes to authentic, savory, and flavorful burritos — not to mention the plethora of other amazing dishes and drinks they have on their menu. Located on Voltaire St., Ortiz's is a mere 10-minute drive away from the PLNU campus. So buckle up and check for yourself if you agree that Ortiz's is the best burrito place in the city. 
Order Recommendations from a PLNU Student:
"A Cali burrito (fries, carne asada, cheese, sour cream, and optional guac) is always a safe bet, and Ortiz's knows how to make a dang good one. I also really enjoy the veggie burrito if you're looking for something lighter and/or are vegetarian."
Runner-Up: Adalberto's
This local Mexican restaurant is deserving of its runner-up title. It received an extremely high number of top votes during our poll from the PLNU community, making the competition a true nail-biter. Even though Adalberto's didn't gain the crown, it deserves lots of love. The restaurant is located on Rosecrans St. and is only an 8-minute drive from campus, making it a great spot to grab a quick bite on your way to or from class. What's more, Adalbertos even has a discount for PLNU students! Bring and show your valid Student ID Card for 10% off your entire order — check it out here. 
Order Recommendations from a PLNU Student:
"I love the carne asada burrito they have here, whenever I'm driving back to campus on Rosecrans I pull off at Adalbertos to grab one! The pollo asado burrito also makes my mouth water just thinking about it."
Other Top SD Burrito Spots
While they didn't quite make the cut to be titled the top places in San Diego by the PLNU community, these places definitely shouldn't be forgotten. If you want to expand your horizons and broaden your San Diego burrito palate, consider checking off the following places. 
Cotija's

Distance from campus: 8-minute drive 
Open from 7 a.m. to 10:30 p.m., Cotija's is a perfect stop near campus to grab an early-bird breakfast burrito or a late-night snack.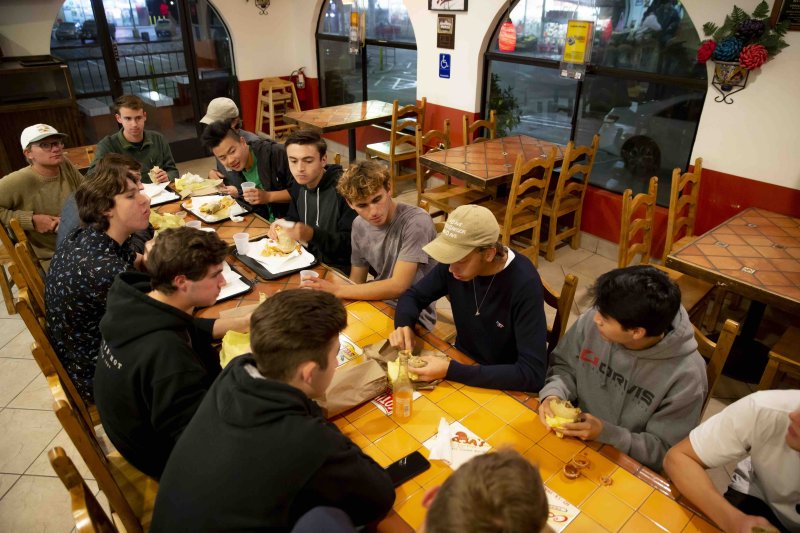 Don Tommy's

Distance from campus: 7-minute drive
Voted the #1 Tortilla in Ocean Beach and Point Loma, and claiming to have the " best handmade tortillas you've ever tasted," you have to try Don Tommy's for yourself to see if you agree with the local critics.
La Perla

Distance from campus: 5-minute drive
Located just five minutes away from campus, you have to check out this Cocina Mexicana and order one of their freshly cooked burritos. Get one of their great combos and you'll be able to have the best of both worlds! 
Lucha Libre

Distance from campus: 19-minute drive
With two SD locations, one in North Park and the other in Mission Hills, Lucha Libre Taco Shop is a hidden gem. It also has plenty of vegetarian options and great deals on plates and combos.
The Best of the Rest
These lesser-known gems are still fantastic finds that you should definitely seek out if you're in need of some good Mexican food.
Miguel's

Distance from campus: 5-minute drive
With four SD locations, founded by the Morton family in 1982, Miguel's is a San Diegan classic that all locals should know and every visitor should try.
Nico's

Distance from campus: 8-minute drive
Take a look at the seemingly endless menu at Nico's. Out of its long list of combos or enchiladas, I'm almost positive anyone can find something they'll love!
Mike's Taco Club

Distance from campus: 10-minute drive
Described as a pet-friendly establishment with patio seating that has a view of the OB pier, Mike's Taco Club really has it all.
Tony's 

Distance from campus: 5-minute drive
With a loaded breakfast menu and a delectable tortas list, Tony's can satisfy any of your Mexican food cravings in one fell swoop.
Loma Bonita

Distance from campus: 4-minute drive
With take-out or dine-in options, this versatile and eccentric taco shop is so close to PLNU (only a 25-minute walk!) that you have to try it before you graduate.
Las Cuatro Milpas

Distance from campus: 16-minute drive
This classic taco shop has some of the best deals in town. You can get a dozen tamales for $21, and you can purchase homemade tortillas by the dozen too! If you're looking for authentic food you can heat up or make at home, Las Cuatro Milpas is the place to go.