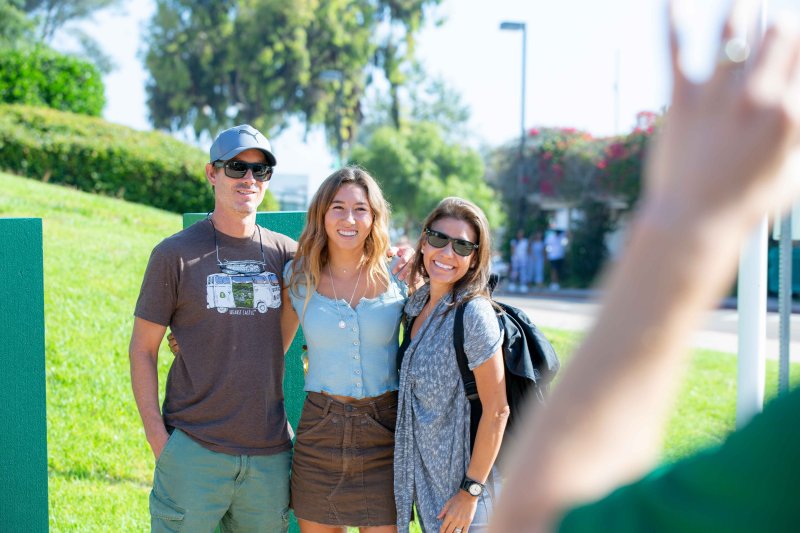 Sending your child off to college brings plenty of strong feelings and emotions. One of the most prominent of which is uncertainty. With so many questions that come with being a new college parent, the following article is meant to help address some of those questions and answer them as honestly and adequately as possible.
How do I know the school my child attends is a good fit for them?
Once you send your child off to any new place, worrying about them and whether they fit in is a completely natural response. You may have countless questions about whether their new home at school is a good fit. Will they be able to graduate on time? Are they being academically challenged enough? Are the people there nice to them? Is the food ok? While these questions may flood your brain, remember it's a university's job to solve any potential problems and provide opportunities for your child to succeed. 
Plenty of research has gone into deciding what school your child has ended up attending, and it's important to remember the school will uphold what it advertises as well as why your child — and possibly you — chose the school in the first place.
Want to know what college looks like at Sunset Cliffs? 
Check out this page about undergraduate life at Loma to learn about how incredible your college experience can be!
What if they have roommate/friend problems?
Almost everyone's heard a college roommate horror story; living with someone new can be a confusing and complicated thing, especially for new students also trying to balance their academics and getting to know a new campus. But it's important to remember that cohabitation can be a great thing too. Having a roommate means having a built-in companion and someone to talk with if needed. But a roommate doesn't have to be your child's best friend, because close friends can be found anywhere. It's also reassuring to remember that universities have assigned Residential Assistants and Directors your child can go to if they're experiencing any roommate or friend issues.
Take the first step toward your bright future.
Pursue your purpose at PLNU!
How can I still be a part of my child's life from afar?
Transitioning from seeing your child every day to only chatting on the phone or Facetime may be a shock that's hard to face. While you want to avoid being a 'helicopter parent', it's totally natural to also want to let your child know you miss them and hope they're doing well at their new school. A common question you may find yourself asking could be: "How often should I contact my child?" Unfortunately, there's no one-size-fits-all answer to this question, but the best way to go about finding a healthy balance is openly communicating both you and your child's needs. It may seem like you want to call your child every night, and maybe that's what they need too! Or maybe they're embracing their independence more than you expected, so you may need to make the first move. Regularly calling your child and texting them in order to stay updated about each other's lives is an important and wonderful way to keep your relationship healthy and happy. Every child-parent relationship is different, and figuring out how often to contact each other during the first few weeks of college is a trial-and-error process. Once you find a happy medium of staying in contact, you'll both look forward to those chats and texts.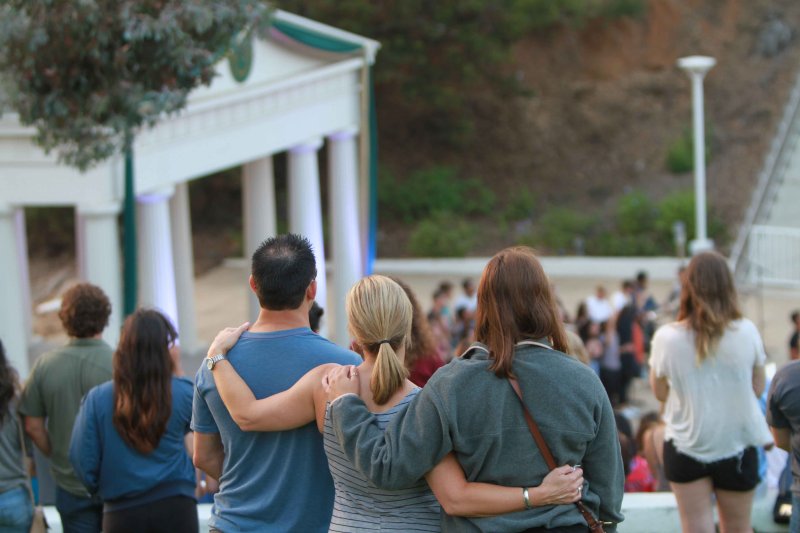 What if my child is keeping important things from me?
A worrisome thought from parents near and far is whether they're keeping secrets. It's one thing to be out of the loop about the drama in your child's friend group. But you may find yourself tossing and turning at night mulling over questions like: "How do I know my child is staying safe?" "What if my child's not going to class?" "Should I regulate my child's spending money?" These are all questions that once again don't have a definite answer. Every child is different; some may share everything with their parents while others may only feel inclined to talk with you about the essentials. As long as you establish the fact that you're open and willing to listen and be there for your child, they'll be more prone to come to you with any potential issues they may have.
As long as you establish the fact that you're open and willing to listen and be there for your child, they'll be more prone to come to you with any potential issues they may have.
What if my child is struggling academically?
College is a whole new level of academics that some children may be challenged by. Even if their grades are not as high as they were in high school, or your child seems to be spending much more time doing homework than anything else, this doesn't discount their intelligence or mean they're not working hard enough. If your child lets you know they're struggling academically, it's best to approach them with an attitude of understanding and grace as they're being vulnerable and asking for help. Most colleges offer tutoring services, teachers or teacher assistants host office hours, and there are many academic clubs centered around good study practices and specific subjects. While it should also be your child's responsibility to seek out these services and opportunities, you can also remind them of such things and help them remember they're not alone in this academic struggle.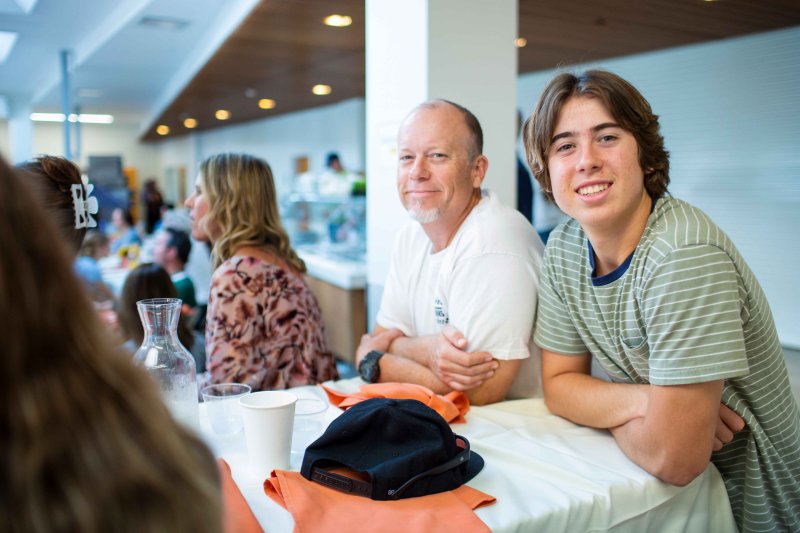 If you have questions about support for your child in college, take a look at PLNU's undergraduate student support services to get a better sense of available help.
All in all, your child is taking a step into a new direction filled with both trials and transitions. And being a parent is a complex thing, especially when you're trying to relearn how to do so from a distance. But by being supportive, loving, and someone your child can turn to when in need, you'll help them grow in new and formative ways. No one can fully predict what their college experience will be. And while sending your child to college may be scary, remember they're growing into their own person and being shaped by the wonderful things around them.
Worried about sending your child off to college? It's completely natural! Put them in great hands like those at a Christian university in San Diego, like PLNU. 
Looking to learn more about Point Loma? Click here to request information or apply today!