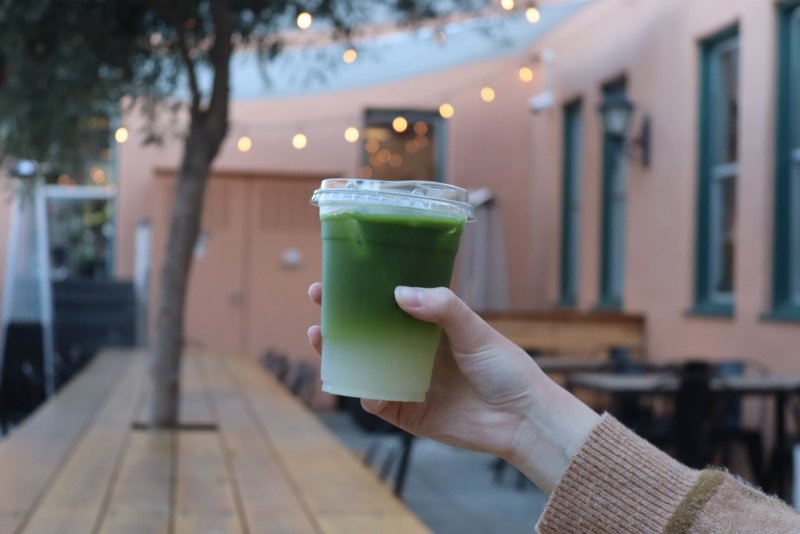 If you're a coffee and tea lover like me, you're probably always looking for a comprehensive list of great coffee shops around you. While you probably don't have time to go into depth about all the coffee shops we have in the lovely city of San Diego, I can at least list a few of my favorites and give you a brief description so you can get a feel for them before choosing your top spots to hit.
As you know, not every cafe has the same vibe and purpose. That's why I've divided them into sections based on important factors like study environment or distance from PLNU's campus.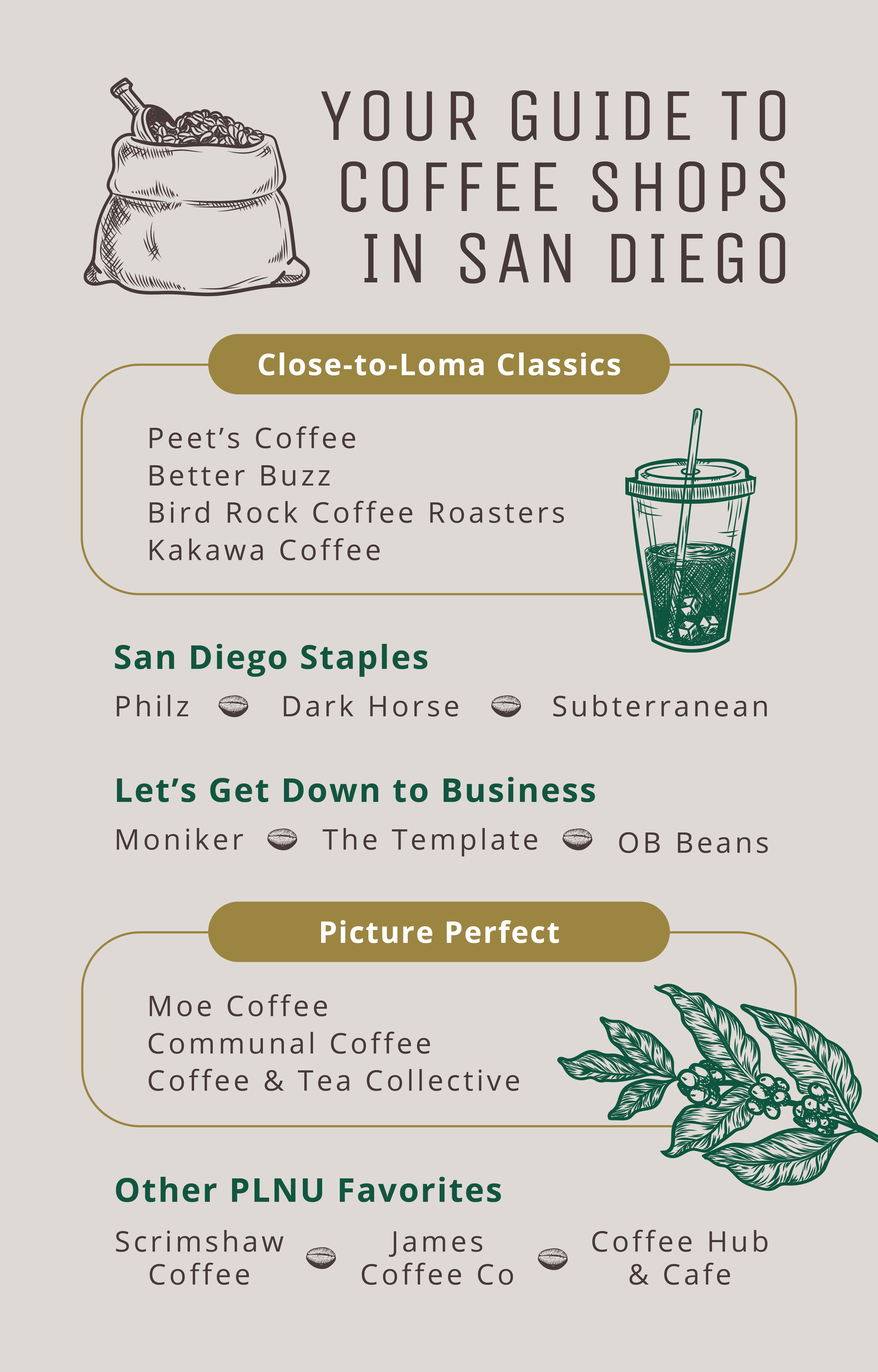 Close-to-Loma Classics 
The first three coffee shops are not only filled with great tasting drinks and food, but are also super close to PLNU. If there's any place that can fulfill your pre-class coffee and breakfast needs, these should be your go-tos.
1. Peet's Coffee
Peet's Coffee is a personal favorite of PLNU first-years and upperclassmen alike because of its convenient location. About a 10-minute walk from campus, Peet's coffee is a great stop for those who want to stretch their legs and get a quality coffee or breakfast option. 
2. Better Buzz
Personally, I think there's almost nothing better than a coffee after a long day, which is why I believe Better Buzz is a magical place. Located just two miles away from campus, you can enjoy the 30-minute walk to grab some great coffee and food, or, for those who need it a little quicker, the five-minute drive and drive-thru option at this location really make Better Buzz a dream come true.
3. Bird Rock Coffee Roasters
Another close-to-campus coffee stop is the Bird Rock Coffee Roasters location. The PLNU shuttle route has a stop at the Trader Joe's in Liberty Station, which is right next to the new Bird Rock. Get your grocery shopping done, pop in for a quality brewed latte, and then catch the shuttle back to campus with your Bird Rock coffee in hand. Surely, everyone will envy you.
4. Kakawa Coffee
Another place only a five minute drive from PLNU is Kakawa Coffee. With incredible gourmet coffee and original espresso, Kakawa coffee is a great place to stop by and grab a great brew or snack before heading into a lengthy class or daunting assignment.
San Diego Staples
San Diego is chock-full of coffee shops, and the following are names of a few places that nearly all locals know and adore.
1. Dark Horse
Lots of San Diego natives know about Dark Horse Coffee, and for good reason: it's great taste, iconic environment, and recognizable logo are hard to forget. With five different locations, wherever you find yourself in San Diego, there might just be a Dark Horse Coffee Shop near you!
2. Philz
While Philz is not exclusive to San Diego, it does have three SD locations, which just goes to show how much the locals love it. With locations in Encinitas, La Jolla, and Del Mar, your options may be a bit more limited. But the incredible brews and welcoming community make it worth taking time out of your day to stop by your nearest Philz.
3. Subterranean
With only two locations — one in North Park and the other in South Park — Subterranean is a coffee shop you'll have to hunt down but is definitely worth the hide and seek. Once you find it, you won't want to leave. Subterranean not only has great sandwiches, breakfast foods, acai bowls, and great organic coffee, it also has a drive-thru cafe at its South Park location.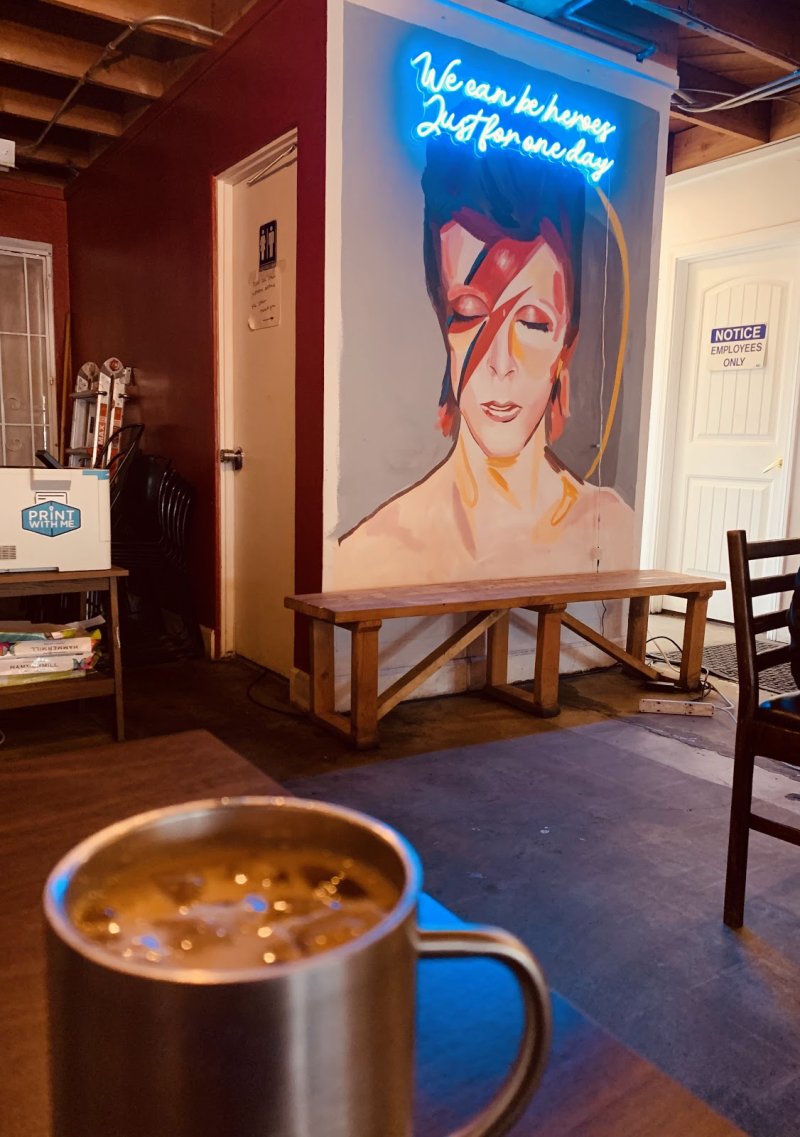 Let's Get Down To Business
Coffee isn't always fun and games; sometimes you need to get that caffeine kick and hunker down to get stuff done. These are some student-proclaimed study spots that are great for doing what needs to get done with the help of a focused environment and a kick of caffeine for support.
1. Moniker
Have a last-minute assignment or deadline you need to meet? Moniker is close to campus and open till 7 p.m., which gives you time to get everything done and still have time to grab a great dinner at the Liberty Station Market. The chill vibes and large tables are perfect for spreading out your work and settling down to knock out assignments. To learn more about Moniker, check out this PLNU Youtube video on Intentional Spaces.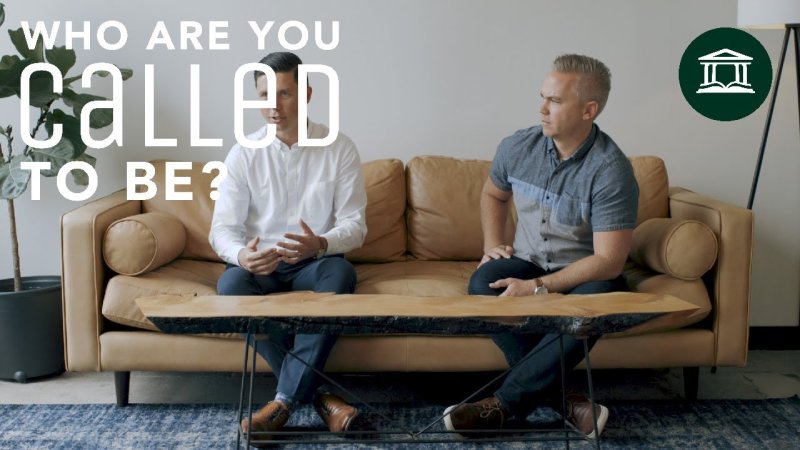 2. The Template
If you're someone who thrives surrounded by funky vibes and cool people, Template, as the regulars call it, is the place for you. With exciting events and workshops hosted, Template is more than just a coffee shop. If you're looking for an interesting community to get involved with and be supported by welcoming people, even when you're hard at work, be sure to check out The Template on Niagara Avenue in Ocean Beach.
3. OB Beans
One step into OB Beans and you'll be inspired to sit right down with a great drink and get to work. The chill environment and serene vibes paired with a little caffeine are sometimes all you need to really hone into your assignments. In addition to all these great perks, this shop was started by a group of PLNU alumni, read more about the cafe's roots here.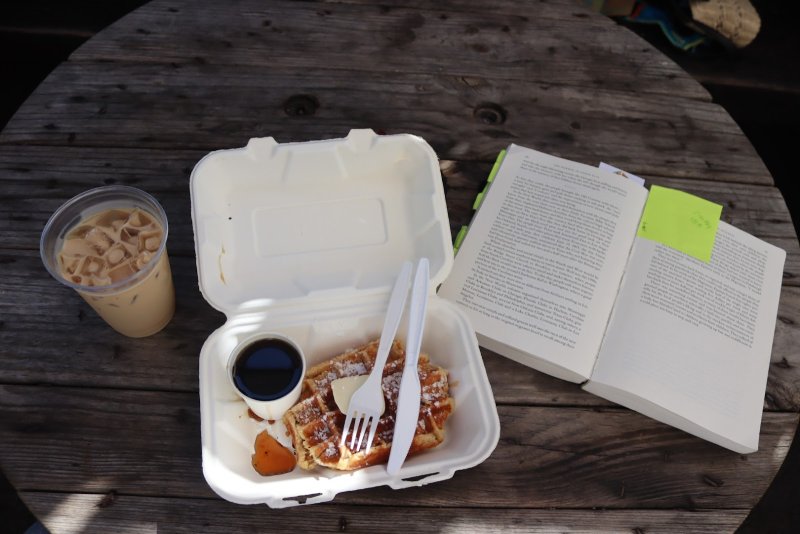 Picture Perfect
Are you someone who's all about the vibes? Yeah, me too. Here are some quaint up-and-coming coffee shops that are sure to scratch that aesthetic loving part of your brain.
1. Communal Coffee
Communal Coffee has locations in North Park and South Park, so you'll have double the photo opportunities! Click the link to Communal Coffee's website and you'll understand why it's under this particular list. The vibes and people at Communal Coffee go hand in hand with its visual appeal, and host of regulars who keep it calm, collected, and cool.
2. Moe Coffee
Once you take a sip, you'll understand why it's called Moe Coffee. With locations in Little Italy, North Park, and National City, take your pick and you'll find quality coffee and photoshoot-worthy aesthetics to make anyone who sees your Instagram feed jealous of how good your taste in coffee is.
3. Coffee & Tea Collective
If you're into looking at beautiful art and being surrounded by creative and talented individuals in addition to enjoying a lovely cup of coffee, this place is definitely a must for you. There's literally an art exhibit on display at this coffee shop at the moment; how much more picturesque can it get?
Other PLNU Favorites 
I just can't leave out these lovely coffee shops, since it would be a disservice to all the coffee lovers at PLNU …
1. Scrimshaw Coffee
Located Near SDSU, Scrimshaw Coffee is a solo cafe that you totally need to check out if you enjoy good tunes and great coffee brews. Next time you hang out with your SDSU friends, impress them with your great coffee taste by taking them to Scrimshaw Coffee.
2. James Coffee Company
Listed at a location simply called "The Space," James Coffee Co. is notoriously good at being hard to find. Once you find it, however, it's hard to leave. This hidden gem uses eco-friendly production methods and works hard to make your cup of coffee as perfect as possible.
3. Coffee Hub and Cafe
For those with a bike on campus, no better coffee shop has ever been made for you than Coffee Hub and Cafe. With the option to go on community bike rides with other regulars, Coffee Hub and Cafe not only offers incredible coffee, but also a wonderful and collaborative community that really emulates the friendly Point Loma energy we all want to be a part of. 
These are just a few of the many coffee shops in San Diego, but be sure to return to the sections above that look most helpful to you and then go explore some (or all) of these places until you find a few new favorites of your own! 
Cheers!
---
About the Author
Jessie Taylor is a coffee lover, dog enthusiast, and student at PLNU studying Writing and Literature. As a Marketing & Creative Assistant at PLNU she has had the opportunity to interview many PLNU alumni, write articles, refresh website content pages, copyedit articles, and write social media copies for upcoming stories. She hopes to continue her education once she graduates from PLNU. The pictures embedded in this article were taken by her.