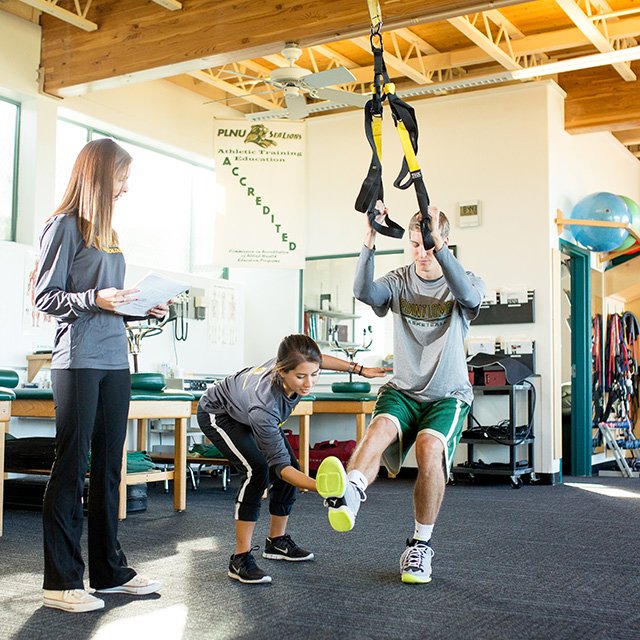 PLNU's Athletic Training Clinic provides students and future athletic trainers a state-of-the-art sports treatment, recovery, and training facility to hone their craft.
As an athletic training student, you will be able to participate in a unique learning experience through hands-on use of features like:
Functional rehabilitation equipment
Treatment and taping tables to prepare athletes for practice and competition
Therapeutic modalities, including ultrasound, electrical stimulation, light therapy, iontophoresis, mechanical traction, and EMG
A student library of sports medicine material for PLNU courses
Ample open space to conduct functional tri-planar movement assessments and rehabilitation
If you are an athlete looking to gain a competitive edge or recover from competition, you can take advantage of the large hydrotherapy area with full body and extremity whirlpools, various cardio equipment stations, or any other features noted above.
Clinic Hours
Monday – Friday: 12:30 – 6 p.m.
Saturday: Open for event coverage only
Sunday: Closed
Contact Information
PLNU Athletic Training Clinic
3900 Lomaland Dr.
San Diego, CA 92106
(619) 849-2436
Shawna Baker, Head Athletic Trainer
sbaker1@pointloma.edu
Individual rehabilitation appointments can be made with a certified athletic trainer.