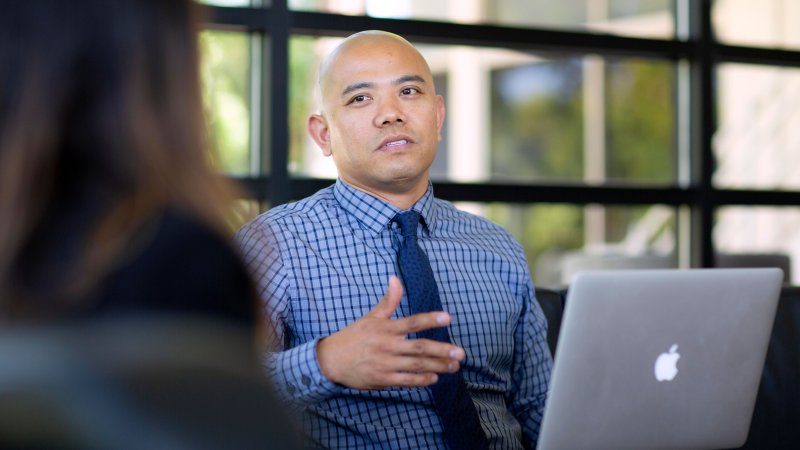 Marketing studies is a field that can benefit more than just those aiming for a career in marketing.
As a field with multiple uses, marketing techniques can be taught to students of all majors, helping you move forward with a diverse skill set.
What is Marketing?
Let's start with a definition. According to Investopedia's definition: 
What Is Marketing?

Marketing refers to activities a company undertakes to promote the buying or selling of a product or service. Marketing includes advertising, selling, and delivering products to consumers or other businesses. Some marketing is done by affiliates on behalf of a company.
Marketing is an umbrella term used to describe the actions of a brand, service, entrepreneur, or anyone that needs to gather customers and promote their products. These actions are depicted in a marketing plan and involve the overall strategy, from attracting new prospective users to maintaining a healthy relationship.
__________
It's not too late to start your journey.
Connect with PLNU.
__________
Since maintaining a healthy relationship with prospects is what marketing studies aims to teach the other majors, let's go ahead and explore the exact ways in which marketing studies is important to all other fields.
3 Advantages of Studying Marketing
Regardless of the field you want to pursue, studying marketing can complete or bring new life to your career path.
1. Self-promotion and a more competitive skillset
Marketing studies gives a unique competitive advantage: You can learn how to promote yourself and your work. After all, marketing studies helps you understand the true meaning of value: The value of the product and the value of the person or brand that delivers said product.
While trying to make it as a young professional, standing out can be challenging; this is where marketing studies takes the lead. The set of skills you can develop while studying marketing can give you more confidence and turn you into a more in-demand professional that can present yourself and your product or service in a way nobody else can.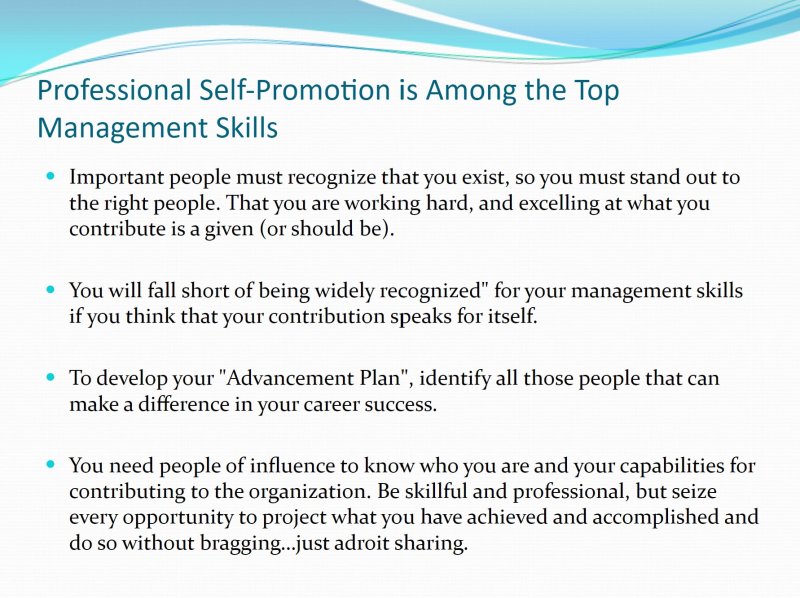 Self-promotion is crucial to success.
Therefore, through marketing studies, a young professional can understand the way competitors and already established professionals perceive value in their field and use that to their advantage to bring value to themselves and their skills. 
After all, marketing and marketing actions bring forth the standards that something — a product, a service, anything — needs to meet to be successful, and create better consumers. The same principle applies to professionals of any kind.
2. Consumer psychology knowledge
Consumer psychology is the study of all the variants that influence a prospect's decision-making. Since young professionals "sell" their skills, a prospect can be anyone from a hiring manager to a classroom, if the person in question is a teacher — a career path that is as far away from marketing as possible, in everyone's mind.
Prospects make decisions based on what they perceive as truth. A marketer in the making or someone that has studied marketing can figure out the reasons behind that decision-making process and go more in-depth, perhaps go beyond profit and help others truly flourish.
Marketing studies can help you understand how prospects go about making decisions about a product or a service. These decisions are not based on the truth in and of itself, but a version of the truth the prospects can grasp in relation to the product and how it can better their lives.
Understanding that perception allows you to use it to your advantage, as you can self-promote and show the prospect why their services are useful. Even more so in a way that they will welcome and understand, based on their lifestyle habits.
3. More career options 
There is no field that doesn't use some marketing principles, especially in today's digital world. From administrative positions to business management, marketing studies are needed for various reasons that have nothing to do with self-promotion. 
Marketing is what brings consumers and products together. Therefore, it can control the way an organization or business functions. Since marketing skills are as versatile as they are, companies look for them for their employees.
Business executives need to know how to conduct marketing research that makes sense. Also, salespeople need to understand why their product is good enough to stand out, out of the variety of products out there that serve the same purpose. Even those into product development need to understand core marketing principles, to prioritize the needs of a new product and the features they will need to create first.
Marketing is not only advertising, after all. As evident by PLNU's business administration program in marketing, marketing skills can be beneficial both to natural-born communicators and to one's day-to-day life. Marketing skills are highly transferable, and people who have them can apply them to all situations.
How Marketing Helps Freelancers 
For freelancers, their work is their chance to market themselves. Therefore, they need to grasp some of the basic marketing principles to promote their work first:

According to the graphic above, artificial intelligence (AI) and marketing knowledge, such as Instagram marketing and brand strategy, were in demand for freelancers as of 2017.
Freelancers with some marketing knowledge know how to analyze data, research their ideal audience, and come forth with the result to do their work and their audience justice.
Another benefit of studying marketing for freelancers would be the ability to pick the ideal platform they could use, especially if they know how to use digital platforms.
The great thing about digital platforms is that they offer a low- or zero-cost solution to promoting a freelancer's work. So, freelancers who can benefit from some marketing knowledge through analytics, customer psychology, or even some great content that can ease prospects further down the sales funnel, are one step ahead.
The Type of Skills Marketing Develops
Communication and analytical skills 
Nothing says "communicator" like a good marketer with the time and patience to listen and learn from their prospects. This type of patience and understanding is necessary for all professionals of any kind.
As we all know, every business relies on customers — nurturing them, approaching them, and listening to their needs takes much effort, even more so when brands are required to listen and create something worthwhile.
No brand doesn't love professionals who can read report after report and make educated decisions.
Understanding the customer, the student, the hiring manager, and anyone you will have to convince is crucial for your future. Understanding human interaction and what it means to each person involved can make a difference between convincing and cooperating with the audience, whatever that may be, and losing an opportunity.
That type of understanding would not be possible without the use and in-depth understanding of data. An arrow in the marketing skill set quiver is that type of understanding. No brand doesn't love professionals who can read report after report and make educated decisions.
Salespeople, entrepreneurs, solopreneurs — not just marketers — everyone needs to have that functional knowledge of data interpretation. It leads to accurate planning, concrete strategies, and a working understanding of the customers themselves.
It's easy to see how marketing studies can benefit everyone in any position and profession from everything mentioned above. But what about the personal advantages and the life skills gained through marketing studies?
Personal advantages of marketing
As said before, marketers are usually good communicators. To be a good communicator, you need to be a good listener first. Good listeners are great at gathering and analyzing data, and making the right decision at the right time, both in your personal and professional lives.
What's more, marketing studies can cultivate social and people skills. Great marketers listen to their audience; they interact with them, continually looking for ways to improve or even re-invent their approach in favor of their customers. This is a skill needed in everyone's day-to-day lives, especially when tackling problems and needing to think of more than one solution.
Lastly, marketing can teach you how to work on a budget. Marketing budgets are often a sore subject, and marketers are forever looking for unique ways to lower costs without compromising their campaigns' quality. This is how "low-cost, non-tactical" marketing — also known as guerilla marketing — began, proving that a marketer is resourceful enough to do wonders on a budget.
Study Marketing at PLNU
Marketing studies offer skills that can be transferable and used in daily activities and more versatile career paths. According to PLNU's Fermanian School of Business, "There is a need for difference-makers in the marketplace." And there is no better person to come up with fresh ideas and solutions than a marketer. If you'd like to take the next step in your marketing education, check out PLNU's bachelor's degree in marketing or Master of Business Administration (MBA) program.
About the Author 
Virginia Zacharaki is the Marketing Communications Associate of Moosend, a highly competitive email marketing, and marketing automation platform. Passionate about knowledge, art, teaching, and creating. Tends to live as a ballerina bookworm.