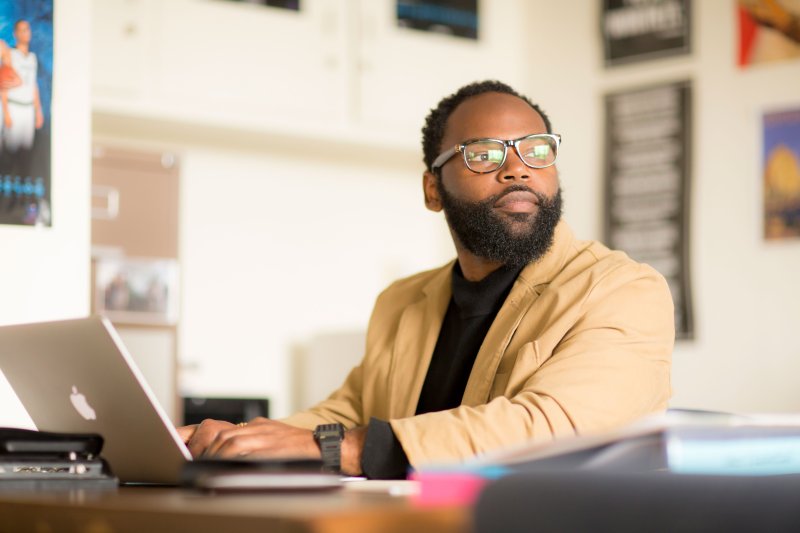 California is set to continue hiring teachers over the coming years at a pace not seen in over a decade. Currently, the job market for teachers is expected to grow by at least 7-8% for elementary, middle, high school, and special education teachers in the next 10 years (faster than the average job growth rate).
The rise in demand for educators in the science, mathematics, elementary, English as a second language, and especially special education fields have increased pressure on school districts to hire more teachers with specialized skills to meet the education needs of their students. 
A main factor contributing to the void in educators, especially educators in California, is the COVID-19 pandemic. During the pandemic, the nation experienced an even greater blow to an already present teacher shortage as a wave of teachers decided to retire, retire early, or pursue other vocations. The school system is now in a position where they must fill these vacant positions. 
For a better perspective on the current teaching job market, let's look at the context of California's public education system over the past decade before exploring how it affects the number of jobs and salary projects over the next decade.
California's Public Education System Over the Past Decade
2009-2014
Immediately following the Great Recession, more than 20,000 teacher positions were cut, and by 2012, another 100,000 teachers received "pink slips" indicating they could be laid off. However, voter-approved California Proposition 30 and other legislation increased funds for education, and the number of teachers across the state began to climb once more, but not before the state had been pushed into a massive teacher shortage, leaving schools to operate with significantly larger class sizes and fewer staff than ideal.
2015-2016
A Learning Policy Institute study of over 200 California school districts found that 75% of schools reported a shortage of qualified teachers — particularly in the areas of math, science, art, and special and bilingual education — forcing many schools to hire under-trained teachers and substitutes, assign teachers out of field, cancel courses, and increase class sizes to fill vacant positions. 
The U.S. Bureau of Labor Statistics projected a nearly 7% percent growth in teacher employment between 2016 and 2026, with nearly 100,000 K-12 teaching jobs expected to open up.
2017-2018
California's state legislature allocated a total of nearly $200 million to address the growing teacher shortage by increasing compensation and improving hiring and management. 
2019-2026
The 2019 Red for Ed teacher strikes in Los Angeles and the Bay Area gained wide support from the public, resulting in commitments to continue increasing district wages by up to 6%, as well as lower class sizes by increasing the number of teachers and support staff. 
Additionally, the already trending teacher shortage in America, now exacerbated by the COVID-19 pandemic, directly impacts schools today — particularly those in lower-income districts. The shortage can be attributed to the following main factors: 
Early retirement of older, more experienced teachers
Teacher burnout 
A lack of qualified teachers 
A greater need for special education teachers. 
In September 2022, the U.S. Department of Education released over $60 million in grant funding to combat this shortage and encourage additional applicants in the field. This initiative will support current and future teachers across the country through:
Strengthening the teacher pipeline
Increasing educator leadership 
Supporting qualified teachers and quality teachers. 
Considering the context of the growing number of open teaching positions, exacerbated by the COVID-19 pandemic, the continued upward trend in teacher salaries, added grant funding for educators, and the growing recognition and support for teachers following the pandemic, now is an ideal time to consider becoming a teacher in the state of California. 
__________
Who are you called to be?
Pursue your purpose at PLNU.
__________
Teaching Hiring and Average Salaries in Southern California Counties
According to the California Department of Education, the midrange average teacher salary in 2020-21 was $79,620, and the median high school teacher salary was $83,849. However, this figure ranges based on teacher experience, level of education, and school district.
When starting off, your salary will likely be lower than the state or county average. But as you continue to gain experience or build on your education, it will rise.
Another important note: teacher salaries are set by each individual school district, which means that if one county contains several school districts, salaries may vary within that county as well.
Salary is also determined by several factors such as:
Number of years of teaching experience
Cost of living in the area
Teacher's level of education.
Why Teaching Enables Financial Security 
Teacher salaries and job opportunities in California are increasing due to the growing needs and numbers of students. Benefits such as paid leave, health insurance (including dental and vision), discounted insurance for family members, and retirement are common. Also frequently offered are life and disability insurance, mortgage assistance, and flexible spending accounts.
Having a work schedule that follows the academic year also allows teachers with families to take vacations when their children are out of school. Most California schools have a nine-month academic year. Some teachers choose to pick up additional paid teaching assignments (such as summer school) or attend training opportunities during the months when school is not in session.
The Most Needed Educators in California 
If you're looking to become a teacher, consider the different types of career paths within teaching before you pick a concentration. Your passion may fall in line with positions that are in demand in the state of California. 
English as a Second Language (ESL) Teacher: ESL teachers are in high demand because of the growing need to support students who speak more than one language. One in five children in classrooms speaks a language other than English at home. Your ability to communicate with students in more than one language makes you a valuable addition to any classroom and enriches the academic life of students who may struggle to fully understand lessons. 
Special Education Teacher: One way to differentiate yourself and possibly earn more is to teach in a high-needs school or subject area. Teachers in high-needs schools may be paid more or offered signing bonuses, financial aid, fellowships, loan forgiveness, grants, or housing incentives.

These opportunities vary by school district. The high-needs designation might indicate a school that has a shortage of teachers due to challenging demographics, a more unique environment such as an urban or rural setting, or a subject area that is experiencing a scarcity of qualified educators.
 

Elementary School or Middle School Teacher: You're able to teach multiple subjects — such as science, history, math, and more — to a classroom of students. You play a pivotal role in providing education that lays the foundation needed when students transition to high school and beyond.  
High School Teacher: As a high school teacher, you teach one subject to multiple different classes. This means you specialize in either language, mathematics, science, history, or art, and teach one type of class. You hone in on an expertise in one subject and help students grow in that subject. Your role as a high school teacher prepares your students to take the next steps in their education into college or directly into a career. 
Take the Next Steps Toward Your Teaching Career
There's a growing need for teachers in the state of California. You can earn a bachelor's or master's teaching degree in education to shape the minds of the next generation of students. 
Watch our video below to learn more about PLNU's School of Education program. PLNU alum Azucena Gonzalez discusses how she identified with her community's need for students to have role models to advocate for a higher education. After graduating and starting as a teacher herself, Azucena realized her call to become a guidance counselor through PLNU's master's degree in education.
PLNU's graduate, professional, and degree completion programs offer tailored curricula, flexible class schedules, and a dedicated community for students to not only be successful in their field but have a life-changing experience in the process.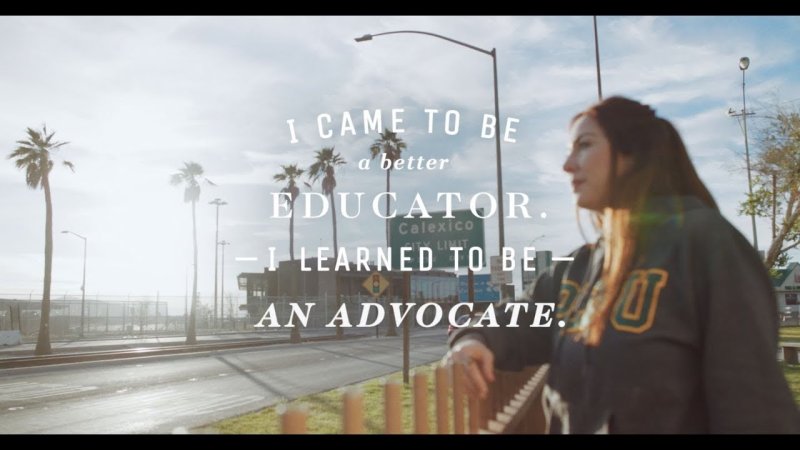 Ready to take the next step to become the educator you're called to be?