Earn your master's in educational administration fully online in the state of California or in person at PLNU's Bakersfield Regional Center. Our program is designed to ensure you receive your preliminary administrative services credential by the time you graduate and fully equips you to become a more effective administrator.
You don't work in education because it's easy — you do it because it matters. You want to make a difference in people's lives. That's what we want, too.
Everyone you encounter here will share that goal with you, from your admissions counselor to your professors. Rest assured, PLNU's School of Education will take a personal interest in you and care about your concerns, experience, beliefs, and goals.
At PLNU, we're here for the same reasons as you: We truly believe in the power of education, and we care deeply about individuals — including you.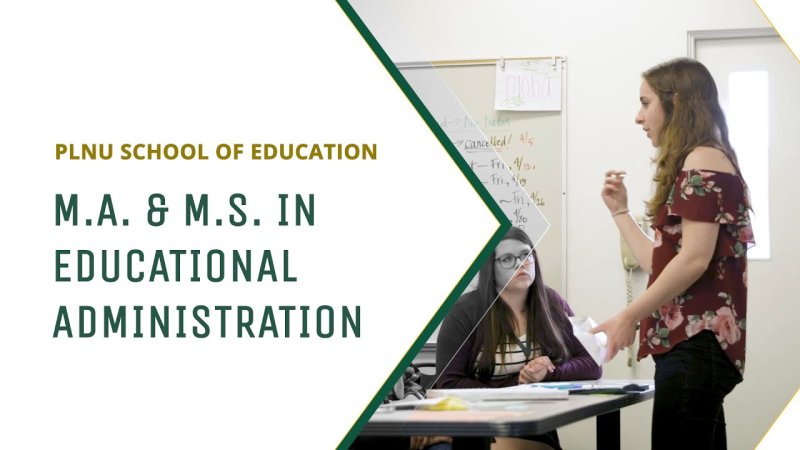 Lasting Network of Support
PLNU's Education Associates alumni network keeps you connected long after graduation. Faculty have a reputation for staying in touch and continuing to mentor students. Career counseling and additional professional development opportunities are always available to you.
Relevant Topics to Meet Real Needs
District partnerships ensure PLNU's curriculum addresses current needs and topics facing educators. 
In each of the six one-unit fieldwork courses, you'll be assigned a university supervisor to mentor and support your fieldwork experiences. Along with a site mentor from your workplace, the supervisor helps you plan and execute required and discretionary fieldwork activities and leads reflective conversation at the conclusion of each eight-week experience. Each PLNU supervisor is a recently retired, longtime school administrator who's well-skilled in supporting our preliminary candidates.
In addition to offering accredited programs grounded in research, PLNU equips you to integrate your beliefs, values, and goals with your teaching practice.
Customizable and Convenient
PLNU's online program is offered throughout the state of California to allow our students the flexibility to create their own schedule. We understand your scholastic goals are unique to you and your lifestyle, and we're here to support you through each step of the way. When you choose to enroll in our online master's in educational administration, you:
Enroll in non-sequenced coursework which allows you to start at any time. 
Can finish the program in as little as 16 months. 
Simultaneously earn your PASC. 
Those seeking an in-person experience at our Southern California campuses will:
Enroll in coursework that challenges you to be an effective administrator.
Begin classes based on our selected start dates. 
Meet with your cohorts and professors face to face once a week.
Simultaneously earn your PASC.
The best leaders have a deep understanding of history and tradition but are also forward-thinking. They seek to impact tomorrow by transforming lives and institutions today.
In PLNU's educational administration program, you'll gain the skills and mindset to become the kind of visionary leader needed today. Rooted in a solid awareness of historical practices and theories, our program will help you analyze (and even create!) the newest developments in the field. 
Whether you're currently working at a school site or aspire to be in school administration, we'll help further your ability to handle the demands of the diverse and rapidly-changing school environment. Let us help you become the leader you're meant to be.
Degree and credential offerings:
PLNU's master's in educational administration offers two tracks to choose from:
Master of Arts (M.A.) in Educational Administration 
Master of Science (M.S.) in Educational Administration