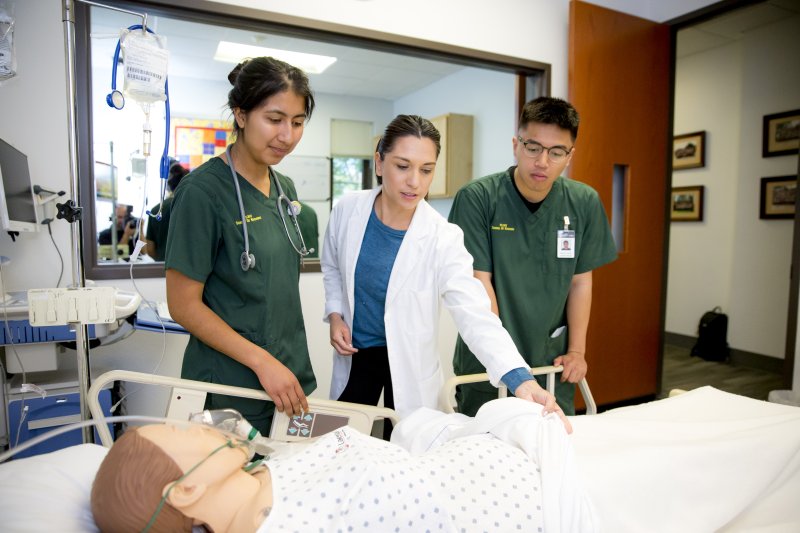 Although every nurse endeavors to provide exceptional care for patients, their roles can look very different. Nurses can have many career paths that vary in work setting, specialty, level of autonomy, and salary range. 
At PLNU, we strive to help you step toward whichever nursing role is right for you. PLNU offers a variety of nursing programs that are made to fit with your specific career goals, personal ambitions, and work schedules.
Here are PLNU's eight exceptional nursing programs and how to choose the perfect degree for you. 
1. Bachelor of Science in Nursing (BSN) 
If you're looking to start your career, grow as a professional, and help benefit the lives of countless others, PLNU's Bachelor of Science in Nursing program is likely an excellent fit. This program allows you to hone your skills as a nurse and develop an in-depth understanding of human health. 
Whether you're just graduating high school or a veteran professional looking for a career change, this program can help you step into a fulfilling career. PLNU's BSN program emphasizes clinical preparation, providing you with over 1,100 hours in clinical hours during the course of the program. Pair this with comprehensive coursework that instills you with the expertise you need to ace the NCLEX, and it's clear this program can help you thrive as a nurse.  
Although the BSN is an ideal degree for many nurses, you may already have your sights set on an advanced nursing career. Many of PLNU's advanced nursing programs include BSN prerequisites, making the BSN perfect for you to kickstart your rising nursing aspirations. 
2. RN to BSN
If you're a registered nurse looking to advance your career and gain skills that can allow you to make a bigger impact on patients' lives, PLNU's RN to BSN program is a great fit. Building upon the skills you've already developed to become a registered nurse, PLNU's program offers first-rate mentorship and clinical components to help you grow into a more skilled professional. 
Although it may seem difficult to earn your BSN while continuing to work as a nurse, PLNU has partnered with an array of community colleges to craft a program that's tailored to the schedules of full-time RNs. Here at PLNU, we want to provide you with opportunities that allow you to advance your nursing career at class times and locations that fit your busy schedule. 
3. Master of Science In Nursing (MSN)
Whether you're an RN who's just stepping into the field or a BSN-holder with several years of experience, PLNU's Master of Science in Nursing program is here to help you step into the next phase of your career. With excellent instructors, a thorough curriculum, and a laudable reputation for producing high-quality graduates, this program is perfect for you if you're ready to expand your nursing opportunities. 
With an MSN, you can have the credentials to qualify for nursing roles among patient populations you're passionate about. You can also have the experience to work with rising medical professionals and help them find success. Earning an MSN can qualify you for a career in nursing education, healthcare leadership, and many more advanced positions.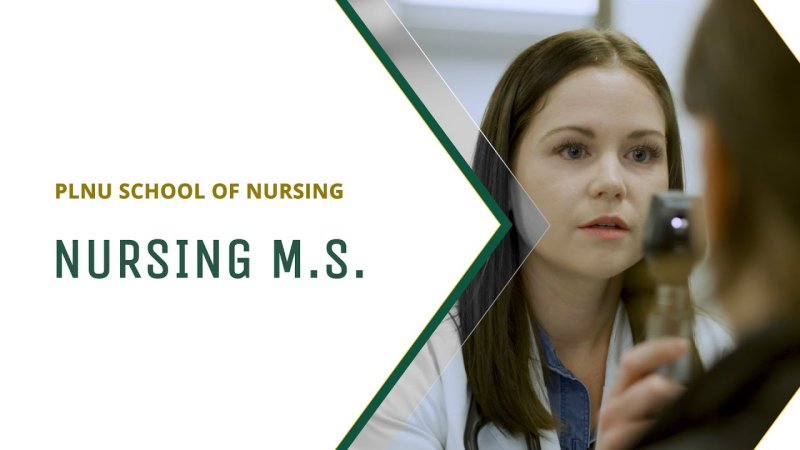 4. Post-MSN Certificate (PMC), Clinical Nurse Specialist
If you're already deep into your nursing tenure with an MSN and ready to specialize, PLNU's Post-MSN Certificate (PMC), Clinical Nurse Specialist program is an excellent fit. As a clinical nurse specialist, you'll be able to specialize in a specific field and command a higher salary that reflects your expertise. With specialty tracks in adult/gerontology, pediatrics, and women's health, you can pursue various career paths after completing this program. 
While becoming qualified to work as a clinical nurse specialist, you'll experience the benefits of thriving within a small cohort, as well as a professional standard of learning that prepares you for advanced nursing roles. 
5. Post-Graduate FNP Certificate
If you've already obtained your BSN and are looking to further your nursing career while gaining more autonomy as a professional, PLNU's Post-Graduate FNP Certificate offers you a path to pursue your dream nursing role. As a family nurse practitioner, you'll be able to treat patients and impact their health outcomes more profoundly than you ever have before. 
If you've dreamed of providing primary care to patients throughout their lives, becoming a family nurse practitioner gets you closer to achieving your ambitions. Here at PLNU, you can complete your Post-Graduate FNP in less than two and a half years. 
Beyond direct patient care, being an FNP can help you to step into leadership positions in healthcare management and education. Not to mention, FNPs can command lucrative salaries, helping you build your finances while working in a fulfilling role that allows you to serve others.
_______
Who are you called to be?
Pursue your purpose at PLNU.
_______
6. Doctor of Nursing Practice in Healthcare Leadership
Whether you feel a calling to manage teams, educate students, or research ailments, PLNU's Doctor of Nursing Practice in Healthcare Leadership program offers you a path to serve both patients and emerging medical professionals. With nursing experts mentoring you and customizing learning experiences to your personal goals, this program allows you to grow profoundly as both a professional and a person. 
With asynchronous and synchronous learning options, the DNP program can fit with your own schedule. If you already have your MSN, you could become a DNP in as little as 24 months. 
You also get to explore a topic of your choosing in your clinical or research-based project, making this a fantastic program for you if you're looking to flourish within your specialized field. Earning a DNP in Healthcare Leadership can qualify you for roles such as nurse manager, nurse educator, clinical nurse researcher, and more. 
7. Doctor of Nursing Practice, Family Nurse Practitioner
If you have your sights set on practicing nursing at the highest level, PLNU's Doctor of Nursing Practice, Family Nurse Practitioner program can help you get there. As an FNP, you'll be able to serve communities in need and make a powerful impact on the families you serve. 
With the help of this program, you can become qualified to step into some of the most advanced positions that nursing has to offer. From having the qualifications to step into high-level healthcare administration roles to having the power to enrich the lives of the patients you serve by providing primary care, this program can broaden your horizons with a plethora of career options. 
And if you don't have your MSN yet — don't worry. Here at PLNU, you can step into this program with only a BSN and complete credits toward an MSN and your DNP at the same time. 
8. Doctor of Nursing, Clinical Nurse Specialist
Whether you have a BSN or an MSN, if you're looking to take your career to the next level, PLNU's Doctor of Nursing in Clinical Nurse Specialist program could be your calling. By building upon the knowledge you've already accrued, our program instills you with the thorough expertise you need to thrive as a clinical nurse specialist. 
If you've already earned your BSN or MSN, you can complete this course and become a DNP in CNS in less than three and a half years. So if you're working toward senior positions such as clinical nurse manager, nurse administrator, or university faculty member, this may be the right program for you. 
We're here to help you pursue your dream career.
No matter where your nursing ambitions lie, PLNU is here to help you expand your skill set and enter the next phase of your career. Whether you're earning a BSN to kickstart your nursing journey or completing a DNP to solidify your place as a leading professional, PLNU's programs offer you supportive and competitive options to achieve your goals. 
Explore all eight of our robust nursing programs and find the one that helps you meet your goals.