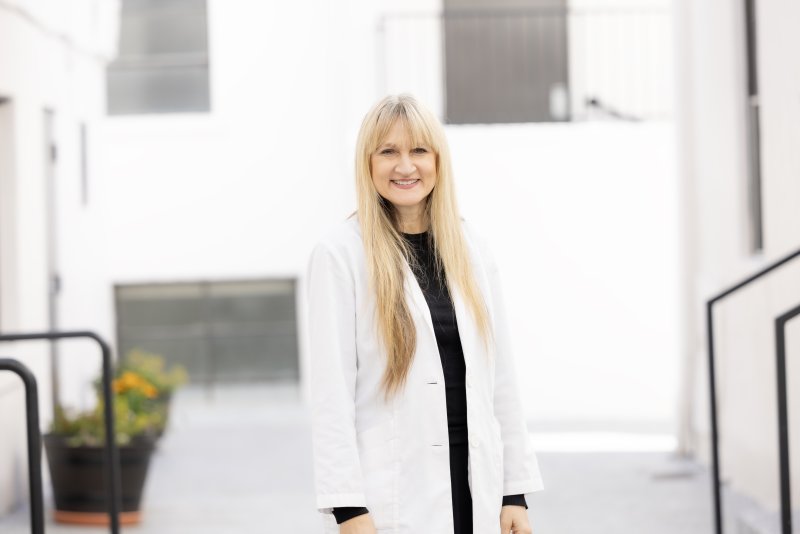 The role of clinical nurse specialists (CNS) is essential at all levels of healthcare, as the field is ever-changing and advancing. If you're looking for a career where you can care for others while creating innovative solutions to big-picture problems, then a CNS position could be a great fit for you.
What is a CNS?
A clinical nurse specialist is a graduate-level registered nurse (RN) who is certified to practice in clinical settings. CNSs practice in three sectors:
Direct patient care
Nursing practice
Organizational management
What does a CNS do?
Since CNSs work at multiple levels of care and have a vast patient population, their role can fluctuate at any given time. These variations are determined by their communities, healthcare systems, patient care units, and patient needs.
According to the Advanced Emergency Nursing Journal, there are four major components of a CNS's role:
Sphere of Influence
Role:              
Patient
Nursing Practice

Organization/
System Level

Expert clinician
Direct patient care
Competency assessment
Creating and implementing
evidence-based procedures
and policies
Educator
Developing patient
teaching materials
Coaching and teaching
Educational programs
Researcher
Clinical research
Clinical evaluation of clinical literature
Projects on improving clinical quality
Consultant
Assisting other healthcare
professionals with
complex patients
Standards of care for patients
in other care areas

Organization-wide committees
Clinical nurse specialists introduce evidence-based practices and more efficient ways to improve community health and their patients' outcome. This involves reviewing current and alternative practices, educating staff, and consulting with patient care managers.
On top of diagnosing and treating acute and chronic illnesses through diagnostic tests, CNSs manage treatment in their respective patient population. Although CNSs do not hire, fire, engage in disciplinary actions, schedule or budget for their employer, they do give input on these actions if clinical care is an issue.
How do I become a CNS?
There are several requirements needed to become a clinical nurse specialist, including certification, clinical practice, and education. Below are the specific steps that you'll take:
1. Become an RN
Before applying to a CNS program, you will need a Bachelor of Science in Nursing (BSN) and certification in registered nursing.
While there is the option to directly enter a BSN program, there are also RN to BSN programs, in which you start off by earning an associate degree in nursing or an associate of science in nursing. Both will provide you with foundational knowledge of nursing and hands-on experience through clinical training. Both of these programs will qualify you for the NCLEX-RN exam to become a licensed nurse.
2. Apply to accredited programs
After you become an RN, you'll need to apply to programs accredited by the Commission on Collegiate Nursing Education or Accreditation Commission for Education in Nursing. These are master's, postgraduate or doctoral programs in which you'll take advanced physiology, pathophysiology, health assessment, and pharmacology courses. You'll also take courses on health promotion, disease management, differential diagnosis, healthcare policy, and nursing leadership. To become a CNS, you'll need to have earned at least a Master of Science in Nursing.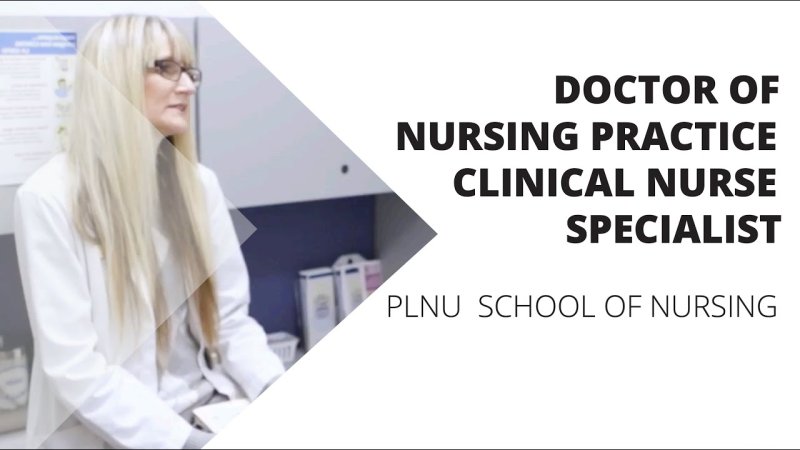 When receiving your doctorate degree and CNS certificate, you will also have the option to take clinical courses or practicum training in environments related to your desired specialty.
Examples of CNS Specialties:
Adult-Gerontology CNS
Adult Health CNS
Public Health CNS
Neonatal CNS
Pediatric CNS
CNS Core
3. Obtain 500 CNS-related faculty-supervised clinical hours
Students in CNS programs must complete these hours under the supervision of a qualified CNS preceptor or an NCS faculty member.
According to the National Association of Clinical Nurse Specialist's (NACNS's) Criteria for the Evaluation of Clinical Nurse Specialist Certificate Educational Programs, graduate and postgraduate CNS programs require 500 supervised clinical hours, while doctoral programs require a minimum of 1000 clinical hours.
4. Take your certification exam
To earn your CNS certification, you will have to take an exam relevant to your specialty administered by the American Nurses Credentialing Center (ANCC).
5. Apply for state CNS certification
The administrative rules and state laws for nursing practice vary state-by-state and are issued by the NACNS and National Council of State Boards of Nursing (NCSBN).
6. Renew your license every five years
You'll have to renew your CNS certification through the ANCC to provide evidence of continued knowledge in your certification specialty and your expansion of professional knowledge. You also must renew the CNS certification associated with the state in which you practice. This certification requires 75 hours of contact experience with patients, 25 of which must be in pharmacotherapeutics, per the Nursing License Map. 
______
Who are you called to be?
Pursue your purpose at PLNU.
______
Where can I work as a CNS?
Approximately 72,000 clinical nurse specialists work in the United States, with a majority working in inpatient hospital settings. Since they're trained experts in the field of nursing and can have various specialties, CNSs work in a variety of healthcare settings, including:
Clinics
Private practice
Hospitals
Nursing homes
Schools
Corporations
Prisons
Below are examples career outcomes for Doctors in Nursing Practice (DNPs) with CNS certificates, including their salaries, typical employment settings, and examples of their assigned duties.
1. Neonatal CNS

Annual salary: $114,500
Employment setting: Hospitals
Work they do: Educate parents and families, treat and assess newborns in neonatal care, and improve outcomes in their unit.
2. Clinical Nurse Manager

Annual Salary: $88,696
Employment settings: Hospitals and clinical settings
Work they do: Supervise nursing staff, oversee patient care, recruit and train health care professionals, and make personnel decisions.
3. Psychiatric CNS

Annual salary: $117,268
Employment settings: Mental health facilities, private practices and specialty hospitals
Work they do: Treat and assess patients with mental health conditions, mentor nurses, create policies to improve patient safety and outcomes and create care plans.
4. Adult-Gerontology CNS

Annual salary: $113,971
Employment settings: Skilled care facilities, hospitals, healthcare systems and private practices
Work they do: Create policies to improve patient safety and outcomes, treat and assess geriatric patients and work to minimize hospitalizations.
What traits make a good CNS?
Problem-solving skills
Medical issues are seldom explained by an individual problem. Hence, CNSs receive extensive education and training to understand the multiple facets that contribute to patient health. High levels of problem-solving skills help you conceptualize the overall need of a patient through the assessment, diagnosis, and treatment processes. This will benefit both the patient and the clinic's overall treatment times.
Emotional intelligence
All patients deserve to receive clear, educated, and kind communication about their health and healing process. As a CNS, you will work personally with patients who have an array of diagnoses and conditions. This may weigh heavily on your emotional state, especially with patients who have chronic conditions. 
Having a high level of emotional intelligence is a core quality of good nursing. It will help you balance empathy and professionalism in the midst of challenging conversations and situations. 
Practical qualities
You will obtain practical qualities in your undergraduate and graduate-level clinical courses or practicum training. These qualities may be necessary while performing tasks like moving patients from one bed to another location or keeping IV lines organized.  A solution-finding mindset is an essential asset for nurses to have.
Persistent curiosity and interest in the field
Consistent education, research, and consulting will help you if you yearn to grow as a CNS. After receiving your CNS certification, taking additional education courses and pursuing additional specialties will broaden your understanding of the ever-adapting medical field. Conducting research can also increase your impact on your peers in the healthcare field, and patient care overall.
Through consulting other healthcare professionals, you will be able to gather more information about different environments, teaching techniques, and methods of care.
Earn Your CNS Degree at PLNU
If you've already earned your BSN degree and are looking to enhance your skills, expertise, and care in the field of nursing, pursuing a Doctor of Nursing Practice (DNP) program with a CNS certificate might be the right choice for you.
Ranked Niche's #5 2023 Best College for Nursing in California, PLNU's School of Nursing offers a fully online asynchronous DNS program with optional synchronous sessions, allowing you to earn a CNS certificate on a timeline that works best for you. Don't wait! Start planning your CNS degree today.