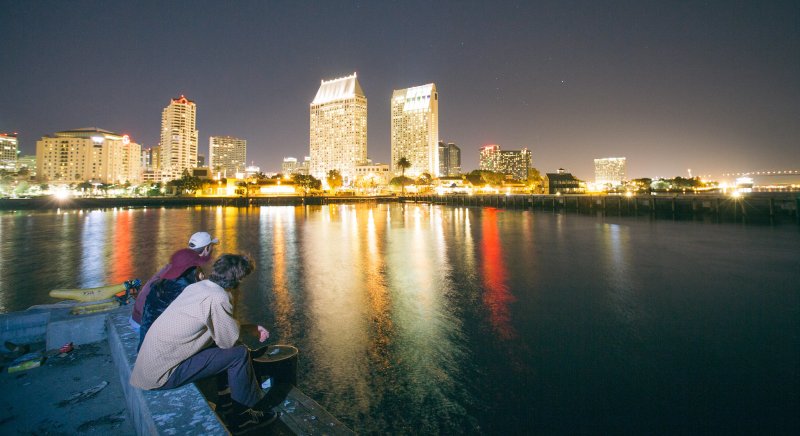 Known for so much more than surfing and beaches, San Diego has deep cultural roots, a rich military history, and incredible natural resources to explore — all within an easy drive from the PLNU campus.
Whether you're looking to roam an art museum, cheer on the Padres, or seek a glimpse at the local wildlife, here are 10 landmarks that will allow you to experience the most well-loved spots in America's Finest City.
Drive time from PLNU: 17 minutes
Perhaps the most iconic destination in San Diego, Balboa Park's 1,200 lush acres are home to 16 museums, multiple performing arts venues, trails, and other recreational attractions, including the world-famous San Diego Zoo. Balboa's gardens and Spanish Colonial Revival architecture are almost guaranteed to offer you a photoshoot on every visit. The park's museums offer free general admission to San Diego County residents on a rotating basis (usually on Tuesdays). At the Spreckels Organ Pavilion, you can also hear a civic organist play its 5,000 pipes at free Sunday concerts.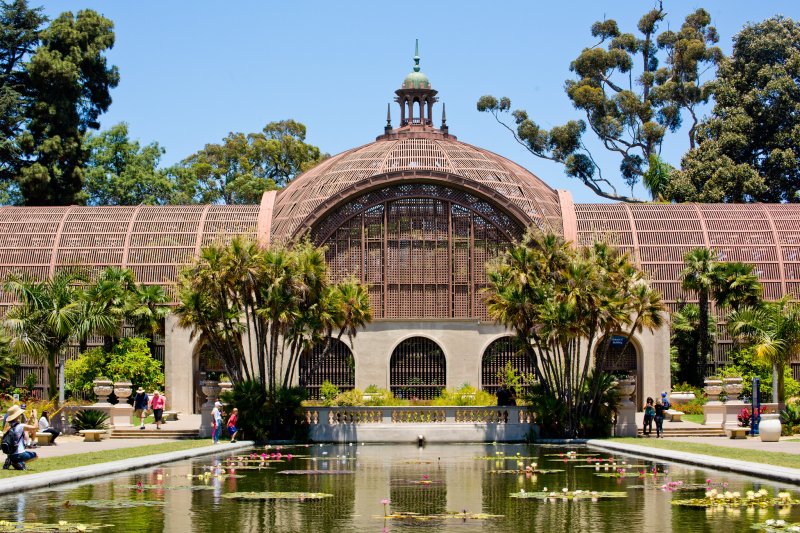 Drive time from PLNU: 27 minutes
This red-roofed iconic hotel on Coronado Island has been a destination since its construction in the late 1800s for celebrities, royalty, and U.S. presidents. Explore The Del's Queen Anne architecture in the original building, then spend the day at the pristine family-friendly beach just beyond the hotel. To get out of the sun, browse the shops on the bottom floor of the hotel or along the nearby charming Orange Avenue.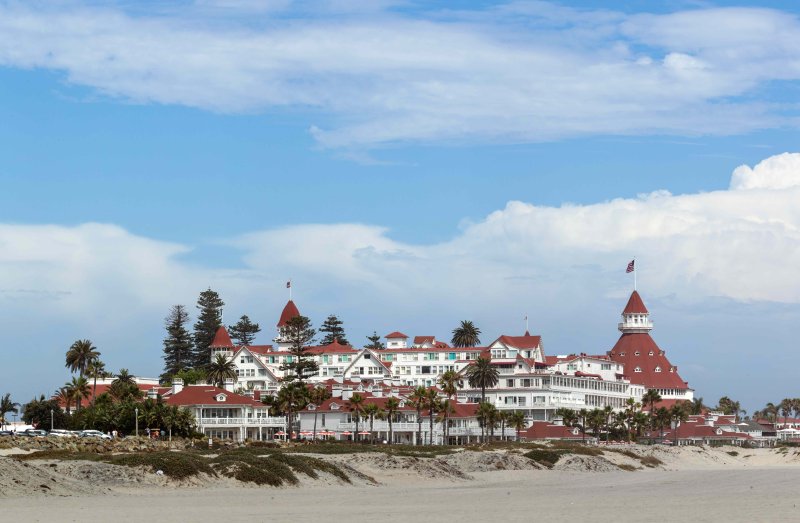 Drive time from PLNU: 8 minutes
Named for 16th-century explorer Juan Rodriguez Cabrillo, this historic monument just around the corner from the PLNU campus offers a chance to learn about the local history and explore a unique ecosystem. Visit the Old Point Loma Lighthouse, one of the original eight lighthouses on the West Coast, which has been restored to reflect how it appeared in the 1800s. Learn more about the history of Fort Rosecrans in a historic radio station building. If the tide is low, swing by the rocky intertidal area for a unique chance to see urchins, anemones, barnacles, and sea stars.
Drive time from PLNU: 22 minutes
You don't have to be a fan of Major League Baseball to enjoy the San Diego Padres' stadium. With picturesque views of the San Diego skyline and impressive architectural details (including incorporating the historical Western Metal Supply Building), Petco Park is a perfect venue for enjoying a summer evening. The stadium is also home to some of the best food in town — favorite local restaurants such as Board & Brew, Blue Water Seafood Market & Grill, and Hodad's all serve up their top dishes. During the Padres' off-season, Petco Park serves as a unique venue for concerts and other live events.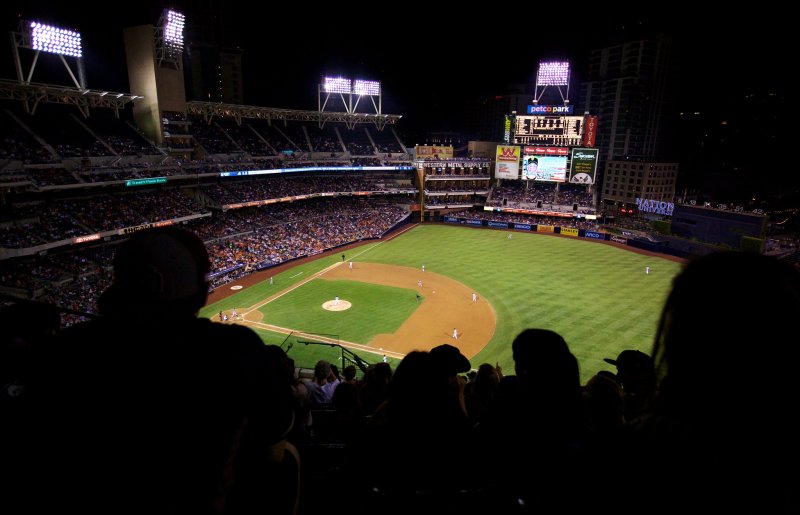 Drive time from PLNU: 46 minutes
About a 45-minute drive from campus, the 1,800-acre San Diego Zoo Safari Park is well worth the trip to see safari animals — giraffes, rhinos, and other iconic African wildlife — roaming the wide-open spaces. Time your visit to see the Cheetah Run, a chance to witness the world's fastest land animal hit top speed. In addition to animals from Africa, see Sumatran Tigers up close on the Tiger Trail or walk into an enclosure shared with kangaroos and wallabies in Walkabout Australia. Give your feet a midday break by taking the 25-minute tram ride to see zebras, water buffalo, and okapi.
For a shorter trip (about 18 minutes from campus), head to the San Diego Zoo's primary location downtown and experience one of the largest zoos and wildlife conservation groups in the world!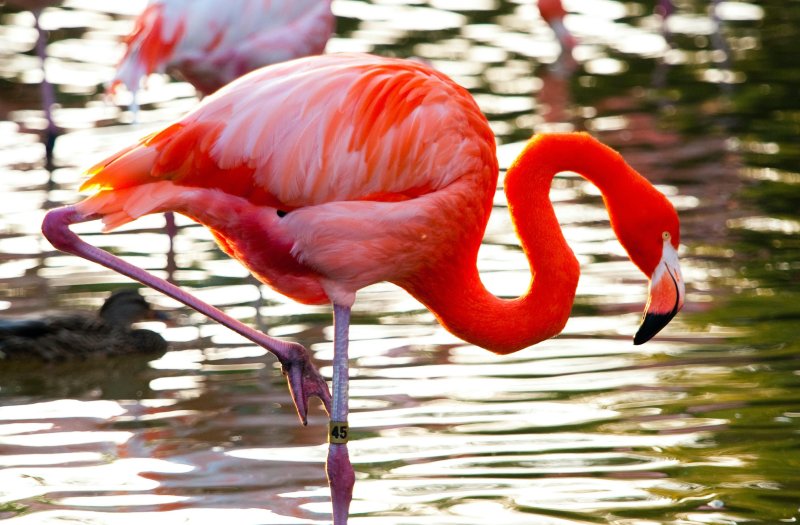 Drive time from PLNU: 25 minutes
The heart of upscale La Jolla, the Cove is a family-friendly spot to try some water activities and spot some local wildlife. Surrounding the Cove is the La Jolla Underwater Park, 6,000 acres of protected natural habitat. Visitors love to snorkel to view seals, garibaldi, sea turtles, and even leopard sharks! You can also rent a kayak or a stand-up paddleboard to explore the sea caves. The Cove is also known for being a breeding ground for California seals and sea lions.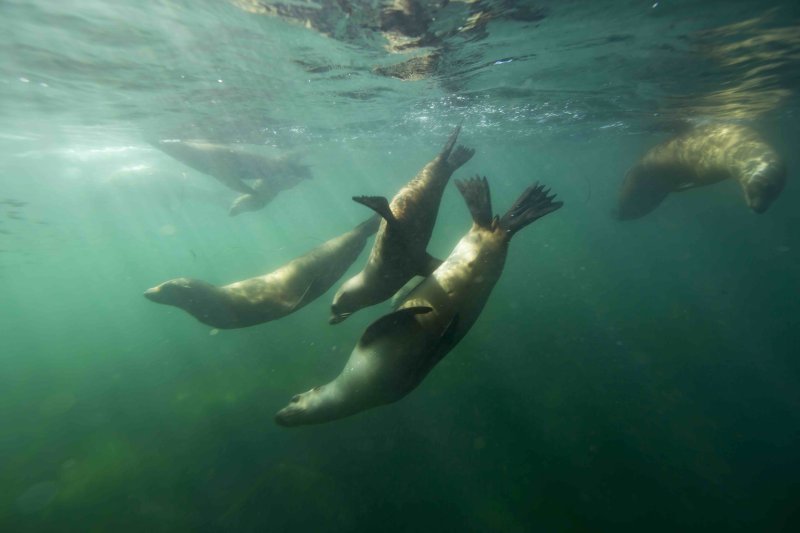 Drive time from PLNU: 38 minutes
Also located in La Jolla, Torrey Pines is named for the rare pine trees native to the seaside ecosystem. The 1,500 acres protect this unique tree in addition to the maritime chaparral, miles of beaches, and lagoon important for migrating seabirds. The reserve also offers miles of scenic trails that connect on the cliffs above the ocean for you to enjoy a calm walk, fresh air, and picturesque ocean views.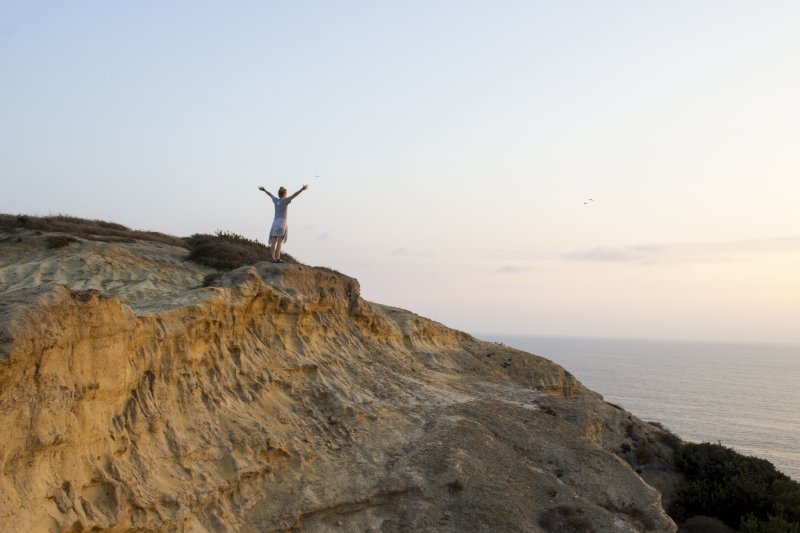 Drive time from PLNU: 16 minutes
This pedestrian-friendly neighborhood gives off a European vibe with its patio cafes, restaurants, art galleries, and shops. At 48 square blocks, it's the largest Little Italy neighborhood in the U.S., and, each Saturday, it hosts the largest farmers market in San Diego County with more than 200 vendors. The area is known for its restaurant scene — dozens of restaurants (and not all Italian!) serve up some of the best food in the county.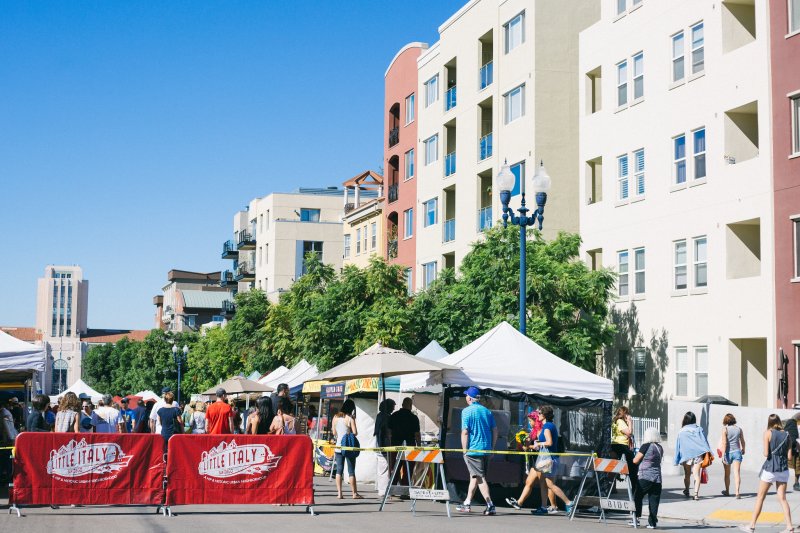 Drive time from PLNU: 13 minutes
Step onto this floating museum, which was the longest-serving aircraft carrier in the 20th century. Whether on a self-guided or docent-led tour of the ship, this permanently docked ship welcomes 1 million visitors annually. After your tour, make your way across the Embarcadero to Seaport Village, a waterfront collection of unique shops and restaurants.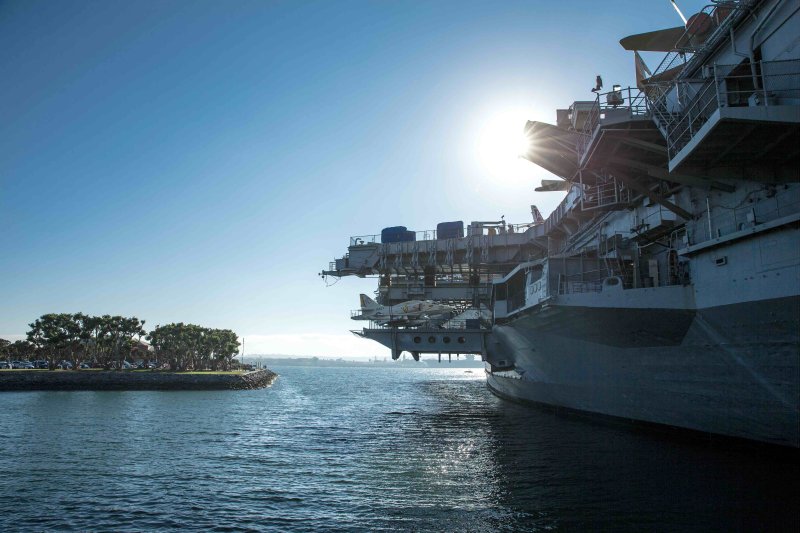 Drive time from PLNU: 2 minutes
If you're living on the PLNU campus, you don't even have to hop in a car to explore this natural landmark — it's just a short walk down the hill! Extending 1.5 miles along the Point Loma peninsula, these dramatic cliffs offer spectacular views of the ocean and — you guessed it — the sunset. Sunset Cliffs also features a popular surf break among locals and students alike.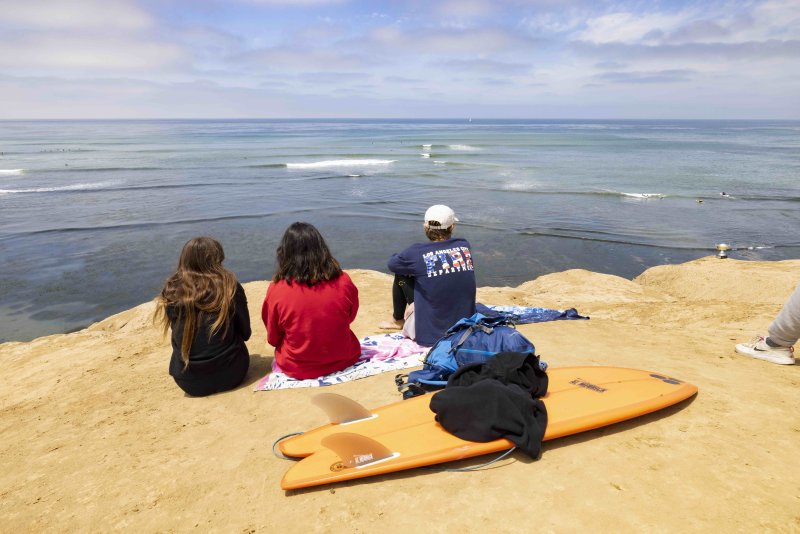 Explore San Diego as Part of a PLNU Campus Tour!
For students considering PLNU for their education and planning a campus tour, be sure to plan a little extra time in your trip to explore some of these local landmarks and experience what San Diego has to offer.