LinkedIn is a space for you to show others your experiences, skills, and accomplishments through a living, virtual resume. It is the largest professional networking platform in the world but navigating how to get the most out of your profile may seem daunting. 
Tune in for a webinar led by Warren Bartolome (MBA '14), a past LinkedIn Data Scientist and current hiring manager at Apple, as he provides tips & tricks to navigating LinkedIn and shares what recruiters look for in talent acquisition.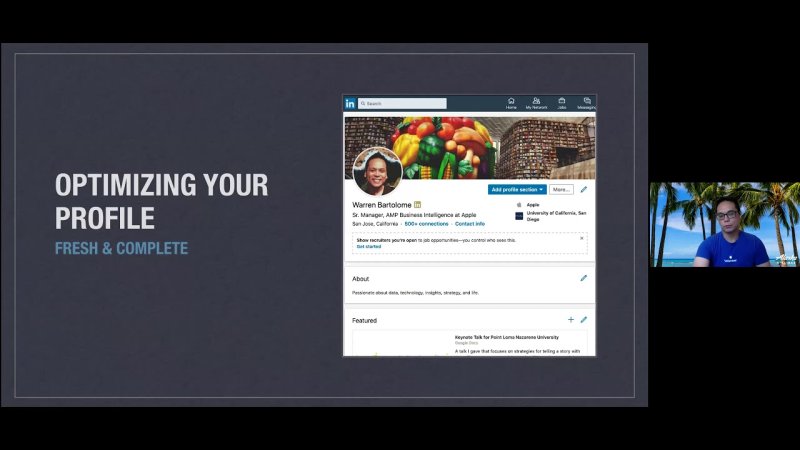 Loma Talks, curated by the Office of Alumni Relations, are events devoted to sharing stories, engaging in life-long learning, and connecting with one another and to PLNU.