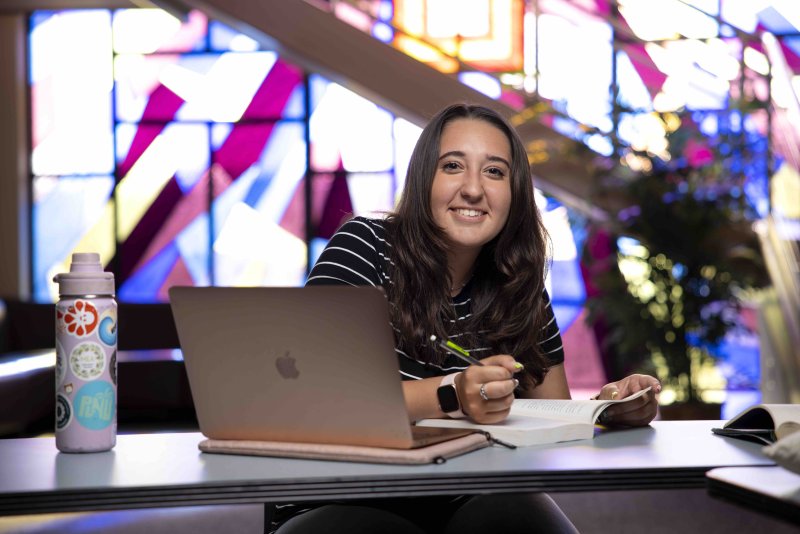 Marketing and communications are both promising degree paths that will help you gain the skills and knowledge you need to work in almost any career. The two have often been paired together in business and professional settings under the umbrella term "marcomm," which refers to the ways these two areas overlap. The major differences between marketing and communications are in their approach.
If you're deciding between marketing and communications be sure to do your research on potential careers. Marketing deals with reaching audiences, while communications focuses on what to say to those audiences. The two work in tandem to create clear and defined messaging around a brand, product, individual, or company.
Why should I major in marketing?
As a marketing major you'll take classes on business strategy, digital marketing, and consumer behavior, as well as multiple research-based courses. PLNU's Bachelor of Science in Business Administration, Marketing for instance, focuses on many of these topics while also teaching undergraduates about making ethical marketing decisions.
The U.S. average salary for a marketing major is just under $67,000. Factors like job location and years of experience play a key role in determining salary increase. In general, the number of individuals in the workforce who have graduated with this degree is increasing. As a marketing major there's ample opportunity to join the workforce right out of college. Businesses of all kinds rely on skilled marketers to attract new customers and retain current customer loyalty to their brand, ambassadors, and products.
Additionally, if you pursue a marketing degree at a university like PLNU, you'll also have the chance to join the marketing club on campus. Your classmates and professors will make up the majority of your network when you graduate from undergraduate studies, but joining an additional organization specific to your degree path can further broaden your contact list and help you capitalize on every opportunity.
Why should I major in communications? 
Communication studies majors focus on learning how to communicate effectively, and adapting to a variety of social environments. As the landscape continues to broaden around digital communications, competent communication studies majors are needed in a variety of positions. Majoring in communications will equip you with the skills required to be successful in this career. 
Communications and communication studies students attending a program like PLNU's Bachelor of Arts in Communication Studies will study topics like interpersonal communication, organizational communication, gender and communication, and professional writing. These courses prepare you to graduate with confidence in both internal and external communication spaces.
The average communication studies graduate in the United States earns an annual salary of nearly $50,000. Common career paths include marketing managers and digital media managers, as well as writing and publishing professionals. Majoring in communications or communication studies is an excellent way to set yourself up for employment upon graduation.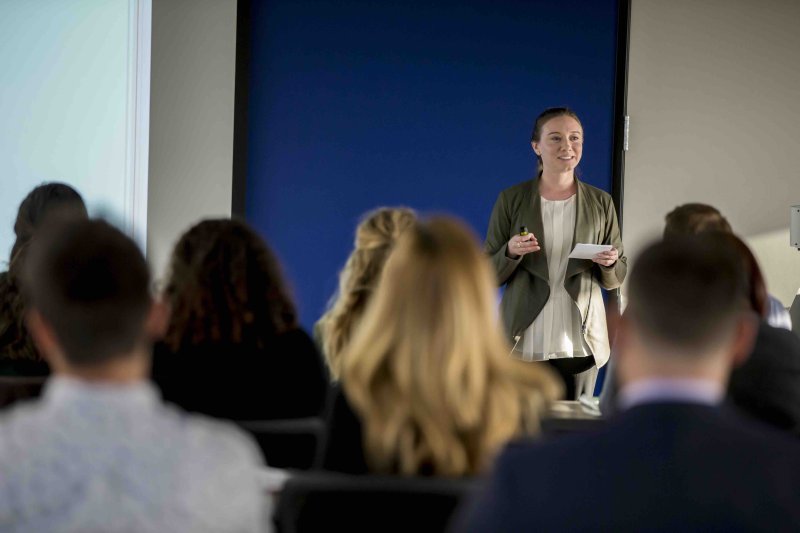 Marketing vs. Communications: The Similarities 
Marketing and communications have many similarities as degrees and career paths. Both have strong connections to the business world and, if you graduate with either of these degrees, you'll most likely have no problem finding a job right out of college. The average annual salary for professionals in both of these spaces is very similar, with marketing majors making slightly more. 
Marketing and communications professionals often work with one another. The two are almost always linked in professional settings because they're both necessary for the other to be successful. Marketing professionals, like communications professionals, are hoping to reach an audience successfully. Marketers need communicators to tell a story that resonates; communicators need marketers to share which audiences resonate with which sentiments. 
Marketers need communicators to tell a story that resonates. Communicators need marketers to share which audiences resonate with which sentiments. 
Both fields are growing and have consistent job opportunities for young professionals. And, most likely, if you work in marketing, you'll have close ties to the communications team at your business. Likewise, if you work in communications you can expect to meet regularly with the marketing team.
Marketing vs. Communications: The Differences 
While marketing and communications synchronize so frequently that the term "marcomm" was coined to describe the blanket effort of the two, there are a few fundamental differences: communicators write and marketers promote. These differences can be helpful in declaring a major and deciding on a career path. 
Marketers focus on the customer. It's all about the audience for these folks. As a marketer your job would be to work with other team members to identify everything about your company's potential customer. You'll be asked to observe trends in their behavior, understand what they react to both positively and negatively, keep up with new platforms, and spend time looking at data. You'd then take this information to your communications team or professional writers and work with them to craft messaging for the length of a campaign or account. 
Communication professionals focus on telling stories, often employing the old adage of "show, don't tell" to curate the right combination of words or phrases that will reach the customer most effectively. What will resonate with the ideal customer for your product? A lot of time and research goes into answering that question. Much of this research comes from the marketing team which will help you better understand the ideal customer. Beyond that, you as a communicator will need to be able to work under deadlines to create messaging that reaches your audience. 
Marketing and communications synchronize so frequently that the term "marcomm" was coined to describe the blanket effort of the two.
Communications and marketing are closely linked. Depending on the organization, team structure will sometimes place communications as the umbrella team that the marketing team works with and under.
Career opportunities for marketing grads 
Typical careers for marketing graduates include marketing manager positions. You might start out as a coordinator for digital media, social media, or marketing and work your way up to a manager or director position. Most marketing graduates work for large companies that have products or brands to sell to a broad base of customers. Often these companies will have multiple customer profiles built around the ideal customer for their products. As a marketer, you're responsible for showing the right product to the right customer on various platforms.
Career opportunities for communications grads 
Communications or communication studies graduates find work in many of the same places as marketing graduates. These folks often work closely with their marketing counterparts, creating stories and messages that will appeal most to each customer profile within that business. With this degree, you can become a social media coordinator, digital marketing manager, copywriter, or editor.
Why you should earn your marketing or communications degree from PLNU
As an accredited university with a reputation for excellent academics, PLNU's marketing and communications programs are both highly regarded. The city of San Diego is home to many businesses, publications, and other opportunities for marketing and communication majors to find employment. Internships are readily accessible from both on-campus and off-campus sources. Applying to either of these degrees from a university located near a major city like San Diego is a huge benefit. PLNU also takes an ethical and values-based approach to both of these majors. You'll be learning how to market and communicate well and appreciate data-driven decision-making in the industry.